We are entering into another holiday season, and for many people, that means shopping! There is no point letting the retailers get all your hard-earned money. In this article, we show you some of our top picks for maximizing cash back rewards in 2016 and early on for 2017. These cards will help you put a little holiday jingle back in your pocket.
Cash back cards are the easiest rewards cards to use and redeem rewards. Rather than figuring out complicated points systems for air travel or hotels or whatever, cash back cards simply return a percentage of the money you spend on your card back to you. What makes a good cash back card? Two things: As high a percentage of the money you spend returned to you and rebate categories that match your spending patterns. With steady and frequent use of one of the top cash back cards, you could potentially earn hundreds of dollars in cash back over the course of 2017, giving you a nice lift to your holiday shopping next year.
Without further ado, this is our roundup of the best cash back rewards cards just in time for the holidays. For more detailed reviews, including reviews on cards not listed below, visit our partner site, CardRatings.com. All of the cards listed below are available with no annual fee.
NOTE: Be aware that all credit card review sites are not created equal! Click here to see why we believe we are the most objective in the field.
Best Cash Back Rewards Cards for the Holidays: 2016 (and Early 2017)
Discover it® - Cashback Match™* - Best 5%+ on Quarterly Seasonal Purchases
The best thing about Discover it® - Cashback Match™ is that you can double your money. New card members get a match on all the cash back they earn throughout the first year. This means that if you earn $250 in cash back throughout the year, you will actually receive $500 with the Cashback Match.
After the first year, the card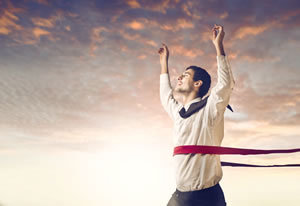 pays 5 percent cash back on bonus categories like gas, Amazon purchases and restaurants, up to a maximum of $1500 each quarter. It is important to note that cardholders do have to opt in for these category bonuses each quarter. You'll also receive 1% unlimited cash back on all other purchases. Currently, through the end of the year, cardholders get 5% back on purchases at Amazon.com, department stores and Sam's Club. For new cardholders, this bonus will double. In addition, cardholders also receive monthly free FICO scores, so they can stay aware of their current credit score.
Editor's Note: You may also want to check out the Discover it® Chrome card which offers 2% cash back at restaurants and gas stations on up to $1,000 combined spend without having to opt in every quarter.
Fidelity® Rewards Visa Signature® Card* - Best Savings/Investing Card
This one-of-a-kind card is fantastic for anyone who wants to put their money to work for them. With the Fidelity Rewards Visa Signature Card, you get a flat 2 percent cash back on all purchases. The best part? That money is invested into your Fidelity account. You can also have the cash back deposited into a retirement account, a 529 college savings account or a money market account.
For a little extra added to your account, they are offering a $100 bonus via 10,000 Bonus Points after spending over $1,000 in purchases during the first 90 days the card account is open.
Considering that 22 percent of Americans surveyed by the Federal Reserve Bank said they don't have any retirement savings, this could be a good way to boost your nest egg over time. Because this is one of the only cards that allows you to do this, it ranks high on our list.
Insider Tips: Gary Foreman, founder of The Dollar Stretcher and a former financial planner, offered the following tips. "Check to see if your cashback card is offering any special holiday offers. Especially if you have more than one cashback card. Also, many card issuers offer savings through online shopping portals where if you start from their site to retailers' sites, you can save up to 5 or 10%. A minute on their site could mean a bonus for you. You might also want to use your cashback card to buy gift cards with special discount offers for the holidays."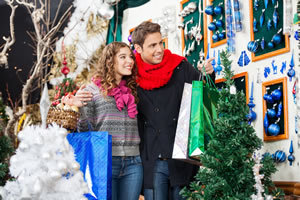 Foreman continued, "Sure it's great getting cash back, but don't let that cause you to make holiday purchases you can't afford. If you start making minimum payments in January you'll soon forget the excitement of the cashback bonus."
Tammye Hall, CPA and savvy reward cardholder, offers this unique strategy in order to maximize cash back rewards. "Every quarter I sit down and register all my cards for the quarterly 5% bonus category. I tape a small note on each card to remind me what to use that card for, such as gas, dining, groceries, or other categories. I also utilize store specific cards that offer a 5% discount/cash back all the time such as Target, Gymboree, etc. Then, for everything else, I use my Citi Double Cash Card to earn 2% cash back."
Citi® Double Cash Card* - Best Flat Rate Cash Back
The Citi® Double Cash Card is a great way to get a little bonus for your shopping habit. It has one of the best cash back rates at a flat 2% for all purchases with no ceiling. You'll get 1 percent cash back automatically on every purchase and an additional 1 percent when you pay your bill.
Sam's Club MasterCard - Best Limited Time Promotional Offer - Act Fast for This One
For a limited time, until November 12, 2016, new Sam's Club MasterCard cardholders can qualify for a double cash back program that runs for 90 days from account opening. This qualifies new cardholders for 10% on gas, or 5% doubled on gas for up to $6,000 spent for the year.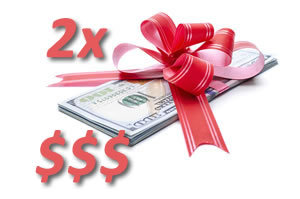 Qualifying dining and transportation purchases will earn 6%, or 3% doubled. For everything else, double the standard 1% rate to 2%. The maximum rewards earnings is $5,000 per year, which will cover most people's card purchases for a year.
Another interesting cash back feature is that all new or existing Consumer MasterCard cardholders will receive 3% Cash Back when using their card at SamsClub.com from November 18th - 29th. This does not appear to qualify for the double cash back promotion, but this is a nice offer to help with holiday purchases.
The normal rates on this card are variable and the purchase APR is 15.15% or 23.15%. You could easily wipe out your rewards if you carried a balance, so be sure to make your payments on time and in full.
Editor's Note: You may also want to check out Walmart's credit card that offers 3% back on Walmart.com purchases, 2% on Murphy USA and Walmart gas purchases and 1% on everything else.
Honorable Mentions
Credit unions dominate our list of honorable mentions. Credit unions are a reliable source for low interest rates when you borrow money. However, many of them haven't quite caught up to the rewards program craze. Fortunately, these two got the memo and offer some decent rewards.
PenFed Defender Visa Signature Card*
Designed for military personnel, the PenFed Defender Visa Signature Card offers 1.5 percent cash back on all purchases. It also doesn't charge foreign transaction fees, which is great for world travelers. There is a $100 bonus if you spend $1,500 in the first 90 days.
Capital One® QuicksilverOne® Cash Rewards Credit Card*
If you don't have excellent credit, you may want to consider the QuicksilverOne Cash Rewards card from Capital One. For those whose credit score is in the 600-680 range, this card is worth checking out. Unlike the others in this list, there is an annual fee of $39 with this card, and it offers 1.5% cash back on all purchases.
NASA FCU Platinum Cash Rewards
You may want to look into NASA Federal Credit Union's Platinum Cash Rewards card. Anyone is eligibile upon joining up with one of their associated organizations. You can get up to 2 percent cash back on purchases and
enjoy an interest rate as low as 14.15 percent.
Here is the complete breakdown of the card's rewards:
1 percent cash back on up to $1,000 annual spend
1.25 percent cash back on $1,001 - $2,000 annual spend
2 percent cash back on $2,001+ annual spend


Some other cards you may want to consider include the following:
Amazon Store Card (Prime members only): 5% on all Amazon purchases
Amazon Rewards Visa: 3% on all Amazon purchases
Target REDCard: 5% discount on all approved Target purchases
Fort Knox Credit Union Platinum Visa: 5% cash back on gas, 3% cash back on groceries through 12/31/2016 and 1% on everything else
Citizen's Bank Cash Back Plus World MasterCard: 1.5% unlimited cash back on all purchases with potential of 1.8% through bonuses, nice features for travelers
Payback Rewards World MasterCard® Credit Card from Patelco Credit Union: 2% cash back Patelco Rewards on all purchases
PNC Cash Builder Visa Card: between 1.25%, 1.5% or 1.75% pending additional checking accounts selected or monthly spending amount
This concludes our list of the best cash back rewards credit cards for the holidays and the first part of 2017. We wish you well in your card research and selection and hope you reward yourself with a great cashback gift (with no post-holiday debt) this holiday season.
When reviewing these cards, we do our best to put ourselves in your shoes. We choose cards based on such things as maximizing cash back rewards, (lack of) fees, finance charges and ease of use. In other words, if we wouldn't use these cards ourselves, we wouldn't recommend them!
* NOTE: About 30% of the credit card offers that appear in this article are from credit card companies from which we receive financial compensation (these cards are listed as such on our site). They are noted above with an asterisk. We are proud that the majority of cards that we list (about 70%) are cards that don't advertise with us --- almost all of our competitors ONLY list cards that advertise with them.
The bottom line is that we don't know of another site that prominently lists as many non-advertiser cards! Please note that rates are current as of the publishing date of this article and should be verified prior to applying.

-------------------------------------------------------------------------------------
Co-written by Curtis Arnold, a nationally recognized consumer advocate and founder of CardRatings.com, the pioneering website that started posting the first credit card ratings online around 20 years ago, Shane Tripcony, personal finance blogger and web marketing consultant, and Amanda Abella, personal finance writer and business consultant. Curtis and Shane are the founders of BestPrepaidDebitCards.com, which provides ratings and reviews of prepaid cards and credit cards.
(Photos from Adobe Stock)
Popular in the Community