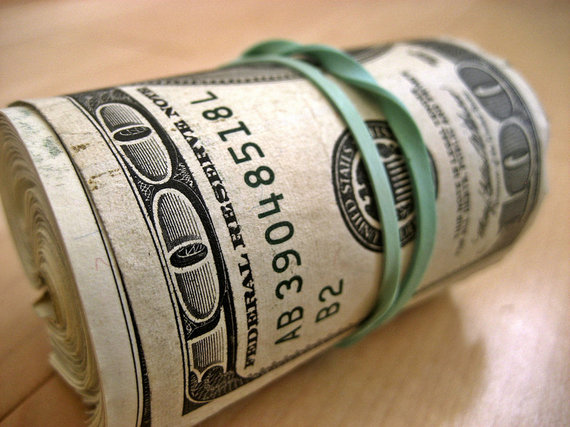 By Morgan Quinn, Feature Writer

Online shoppers can go beyond coupons or price comparison tools to find the best money-saving deals. Cash-back websites are a popular way to earn back a portion of the money you already spend online. Consumers simply register with a cash-back website and start shopping, selecting from a list of the site's preferred merchants. Any time you buy something through the site, you receive a percentage of the sale in the form of cash back or other rewards. Many of these sites also offer rewards for referring family and friends, although they must make at least one purchase in order for you to reap the benefits.
The savings these cash-back sites offer can vary, depending on which one you use, so it's important to compare the sites and shop through the ones that offer the highest payouts. The internet is littered with cash-back sites and it's difficult to know which ones offer the best rewards, so we've narrowed it down for you.
In no particular order, here is a list of our favorite cash-back websites.
1. ShopAtHome.com
ShopAtHome.com offers up to 70 percent percent cash back from an enormous selection of more than 3,000 online sellers, including Walmart, Bath & Body Works and Kohls. Once you rack up $20 in savings, the site mails you a check.
"ShopAtHome.com is all about saving our members money," said Marc Braunstein, president and founder. "Not only do we boast more than 120,000 coupons from more than 50,000 stores, but we also offer cash back, exclusive deals and rewards that can be redeemed for free gift cards."
2. Ebates.com
Ebates offers coupon codes for over 1,200 retailers, including Nordstrom and Sephora. Users can also earn up to 25 percent cash back on purchases -- and when you make your first purchase, the site will credit your account an additional $5. Checks are mailed quarterly once your account has reached a balance over $5, or you can request the rebate be donated to charity.
"Just like with almost every other online shopping center, we get a commission from the stores when you make a purchase. Instead of keeping that money -- like almost all other sites do -- we share it with you in the form of a 'Big Fat Check,'" said Mark Moran, senior vice president of marketing and distribution for Ebates.
3. FatWallet.com
FatWallet.com sends shoppers email alerts when a new deal is posted for a specific product or company. You can get cash back from hundreds of stores and thousands of store offers, as well as bonuses for referring friends and family members (they have to make at least one purchase). Earnings are paid any time via check or PayPal.
"Using a cash-back browser extension, like FatWallet Express, provides automatic notifications when you search or shop directly at your favorite stores. It's essentially the "easy button" for cash back," said Brent Shelton at FatWallet.com.
4. Swagbucks.com
Swagbucks.com offers cash-back rewards for more than just online shopping: Users earn a virtual currency called Swag Bucks for a variety of online activities, including searching, shopping, taking surveys, playing games and discovering online content. Members can simply install a search toolbar to make it easy to start earning rewards. Swag Bucks can be redeemed for retail gift cards, PayPal cash and other rewards.
"Cash back and rewards-based shopping is one of the easiest ways to save money while shopping online," said David Weinrot, COO of Swagbucks.com. "Simply start your shopping at a rewards or cash-back site and receive a percentage of your purchase amount back in the form of cash or the site's rewards currency. We encourage shoppers to also 'stack deals' to get the most benefit, and it's quite simple. Find an online coupon code (we publish them on Swagbucks.com) that offers a dollar off or percent off. Plus, you can easily qualify for free shipping with a minimum purchase amount; and, if you pay with a rewards-based credit card, all of a sudden you will find yourself 'quadruple stacking' your rewards."
5. Mypoints.com
Every time shoppers make a purchase through MyPoints.com they earn rewards points, which can be redeemed for for gift cards, cash back or even travel miles.
6. Mrreebates.com
Mr. Rebates offers cash-back rebates of up to 30 percent on all your online shopping, plus coupons for over 2,000 merchants like Best Buy, Overstock.com and Dell. Members get a $5 bonus after they make their first purchase and they can request a payout via check or PayPal once the account has reached $10 in rewards.
7. Upromise.com
Upromise.com is a loyalty program where members earn credits on qualifying purchases. Members can shop from grocery stores, online retailers, travel sites, restaurants or gas stations to earn credits, which can be directed to a college savings plan or used to pay down student loans. Members can also request a check payout and are not required to spend their rewards on college-related expenses.
8. Befrugal.com
BeFrugal.com features cash back, online coupons and promotion codes for over 4,000 merchants. The site also offer printable coupons that can be used offline at restaurants and grocery stores. If you make a purchase and then find a higher rate on another site, BeFrugal will apply the higher rate, plus 25 percent, to your rebate. You can cash out your rebates once your account has reached $25.
"You can use BeFrugal.com to find discounts and sales, earn cash back on your online purchases and maximize your shopping dollars," said Jon Lal, the site's founder. "BeFrugal has coupons available for over 40,000 stores, including all of the top 500, and saves shoppers an average of $27 per order."
9. ExtraBux.com
Find deals using the site's comparison-shopping tool, which allows you to select an item and then compare all the merchants selling that particular item. ExtraBux.com displays retail prices, coupon codes and cash back rewards for over 2,500 online retailers. Cash-back rewards range from 1 to 30 percent. You also get a $5 bonus just for signing up, as well as earn additional cash when your friends shop. Earnings are paid by check, Alipay or PayPal once your account has reached at least $10, or you can have the money donated to charity.
10. BigCrumbs.com
BigCrumbs.com offers cash-back rewards for popular retailers like Beauty.com, Barnes & Noble and eBay. Become a BigCrumbs member and start earning cash back just by following the links to your favorite retailers. You can also earn more by referring friends and family to the site. Payouts are toward the end of each month, and you only need a balance of $1 to cash out.
"The smartest thing shoppers can do if they're searching for cash back on the Internet is to find a program they really like and stick with it!" said Vince Martin, CEO of BigCrumbs.com. "Most leading programs pay competitive rates, so small differences here and there tend to average out over time. That's why I'd say the biggest things to look out for when selecting a program are: 1. Reliable tracking, 2. Good customer service that stands behind members (especially when the occasional tracking glitch does occur), 3. Fast payments (for instance, some programs pay monthly vs. quarterly and some have higher minimum payment requirements before they'll send a payment)."
Popular in the Community