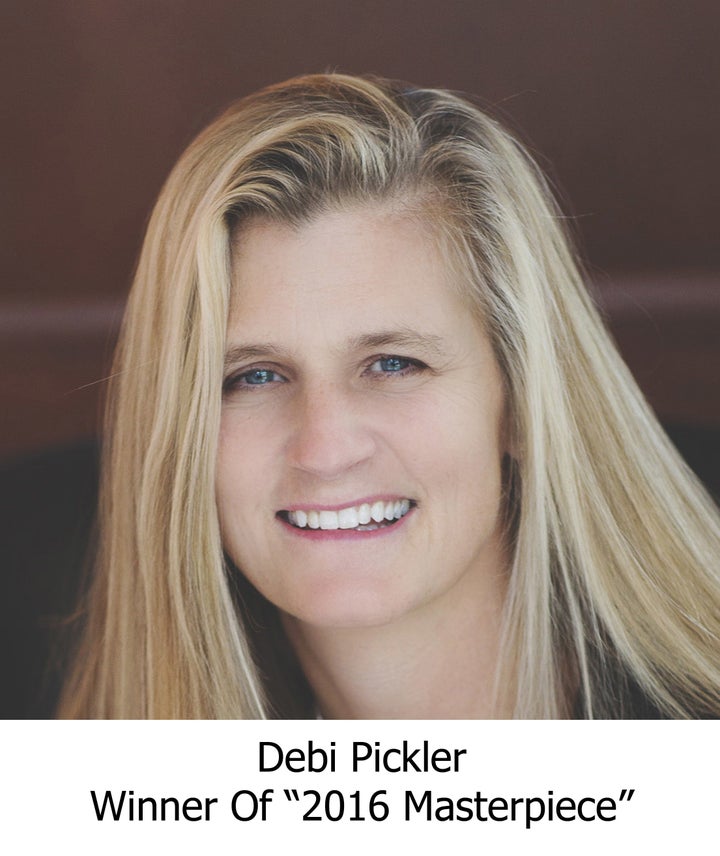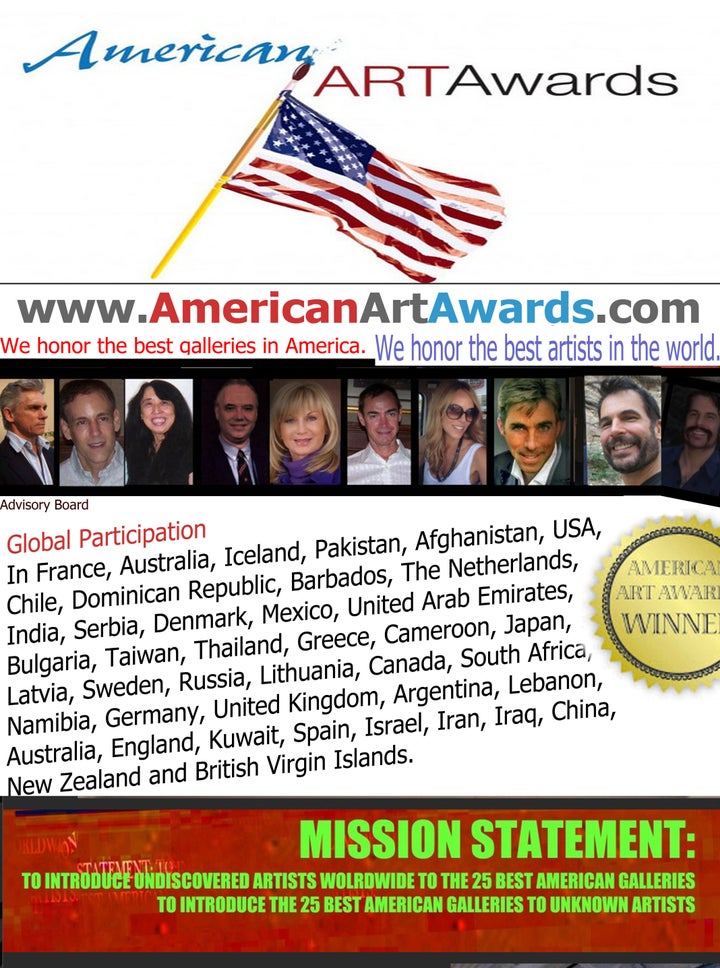 This year the American Art Awards (www.AmericanArtAwards.com), juried by the 25 Best Galleries In America, had winners from 40 countries including Argentina, Australia, Austria, Belgium, Bulgaria, Canada, England, Finland, France, Germany, Great Britain, Greece, Hungary, Iceland, India, Iran, Israel, Italy, Japan, Lebanon, Lithuania, Macedonia, Malaysia, Netherlands, New Zealand, Northern Ireland, Norway, Philippines, Poland, Romania, Russia, Serbia, South Africa, South Korea, Spain, Sweden, Thailand, UK, USA, and Wales.
Dan Pyle and Ernie L. Fournet did extremely well again this year in this category. They continually score very high even though new galleries vote on art each year. The 2016 galleries scored Debi Pickler's drawing titled 'Character' 1st Place in this category, 1st Place in Portrait Of Someone Not Famous and 2nd Place in Realism - Human, awarding Pickler the MASTERPIECE cash prize for the one image scoring highest in multiple categories.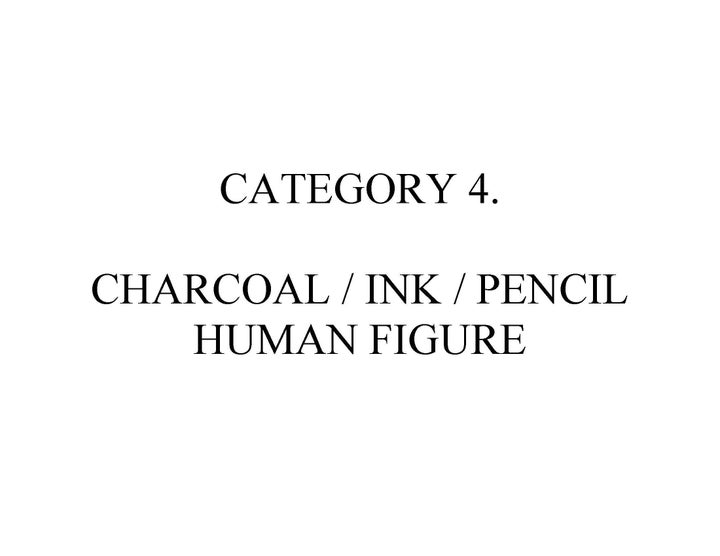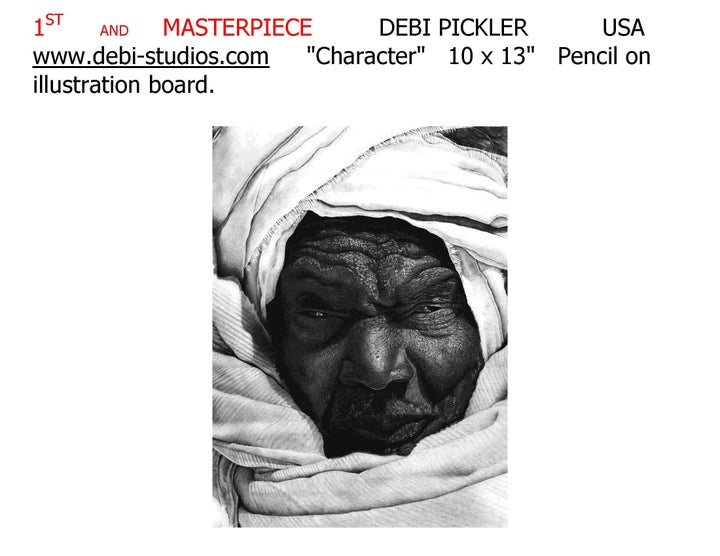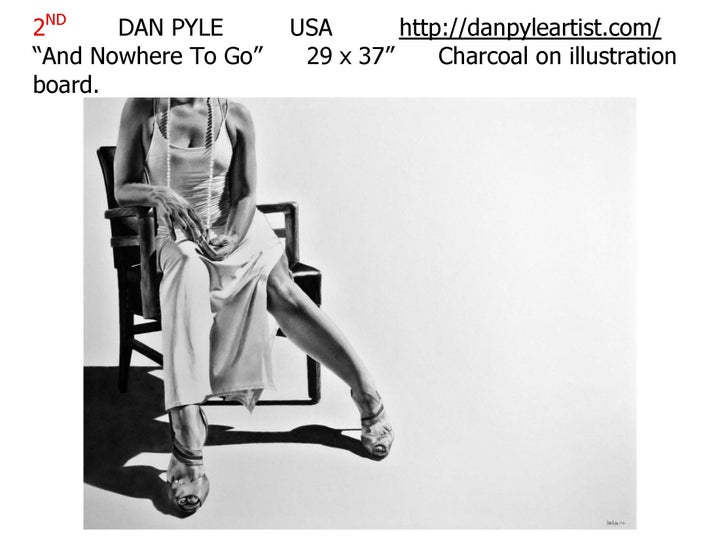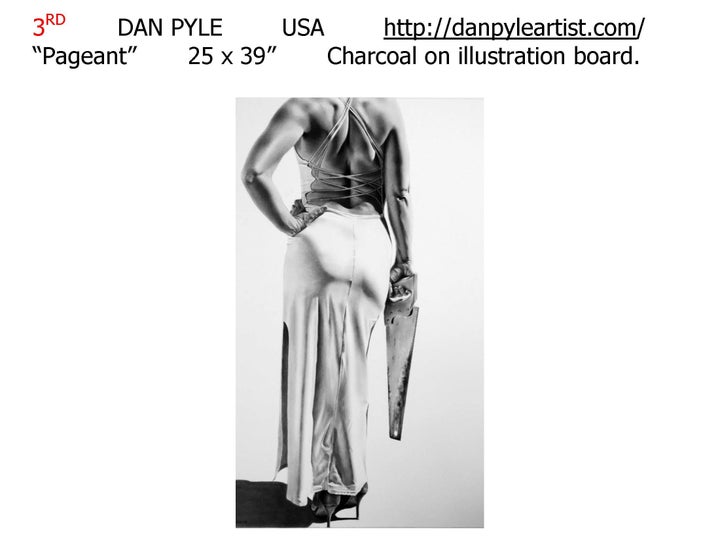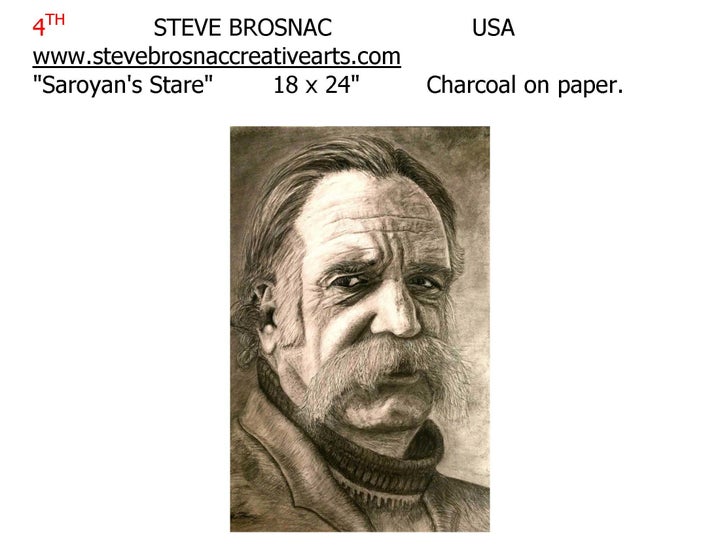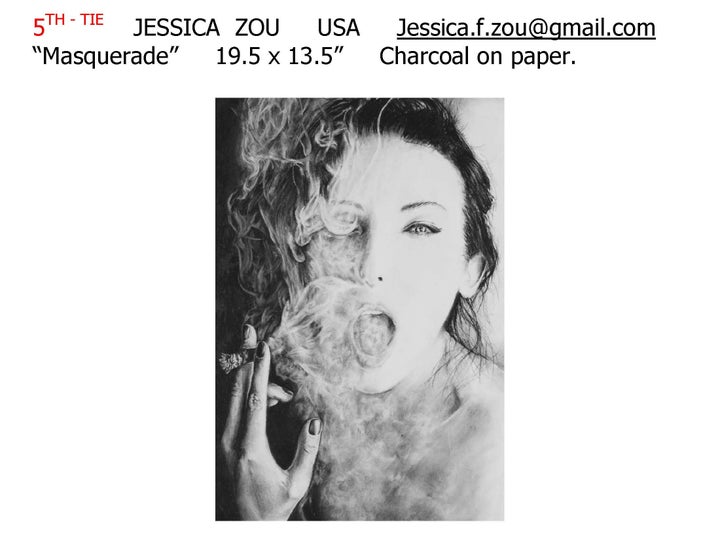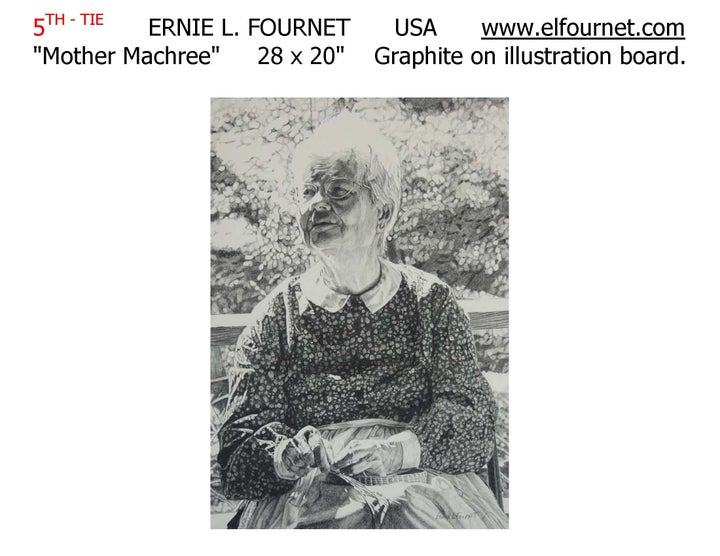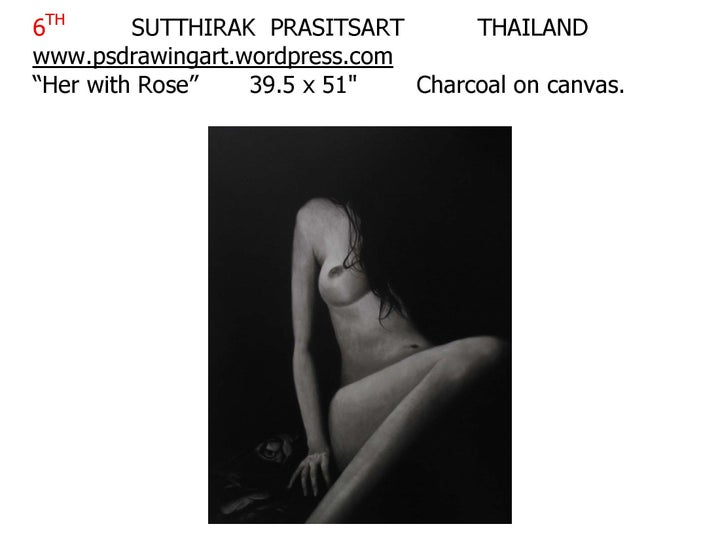 2016 AMERICAN ART AWARDS WINNING ARTISTS FOR
CATEGORY 4. CHARCOAL / INK / PENCIL - HUMAN FIGURE:
1ST PLACE, and "MASTERPIECE": DEBI PICKLER, USA, www.debi-studios.com, "Character" 10 x 13" Pencil on illustration board.
5TH - TIE: JESSICA ZOU, USA, Jessica.f.zou@gmail.com, "Masquerade" 19.5 x 13.5" Charcoal on paper.
5TH - TIE: ERNIE L. FOURNET, USA, www.elfournet.com, "Mother Machree" 28 x 20" Graphite on illustration board.
BIO ON 1ST PLACE WINNER DEBI PICKLER, "MASTERPIECE":
Debi Pickler knows exactly who to thank for her successful career as an artist. "My Mom was a tremendously gifted artist," Debi says. "I remember watching her paint and draw when I was a little girl, wishing I could be that good at creating art. She made it look so simple. I was truly fascinated by how she selected what to draw or paint and how she made them come to life."
Debi began drawing and painting when she was in kindergarten. "I had so many drawings and paintings that I decided to have an art show in our back yard. My dad worked with me to make a sign for our mailbox announcing the show, and I hung up all of my art on our back yard fence." But before the show saw its first visitor, a sudden downpour from a rainstorm ruined all of her work. "Dad came to the rescue though, and bought the whole collection for 2 dollars. And that, was the beginning, of my artistic career."
Debi continued to develop her skills, becoming adept in a variety of different media such as pencil, oil, acrylic, watercolor, pastel, clay, wood sculpting, airbrushing, digital art and wood working and steadily becoming more proficient. After earning a BFA, emphasis in illustration from Kansas University, she ventured into the world of commercial art. Now, after more than 20 years as a graphic designer, she has worked for many different organizations such as a major university creating medical illustrations, several consumer products companies creating marketing pieces, trade show booths, and packaging and large companies who are in the business of selling their services to their clients. "Sometimes I think I'd like to focus on just one media, but I just wouldn't be happy," she says. "It's just how my mind works. It seems like I'm always thinking about art, about new ways to do things. I'll have dreams about creating art and I'll wake up at 3 a.m. with a new ideas that I just have to try. My mind just never stops."
Debi is obsessive about detail and loves putting extremely fine detail into her work. "I like for people to be able to really look at my art, to spend time with it and be rewarded by finding some new, tiny detail that maybe no one else had noticed," she says. "That drives me." And, as with the viewers of her art, she is passionate about her clients. "I like challenges" says Debi, a dedicated runner/cyclist who has completed several marathons and bike tours. "And walking into a new situation with a client, learning about their communication, marketing, branding, advertising or fine art needs and coming up with something that 'wows' that client is tremendously rewarding and inspiring to me!"
"Art is everywhere … it's all around us and I believe the inspiration I find in the world and the talent to create art comes from God," she says. "Of course, it's up to me to see what's out there, dare to live outside the box, work extremely hard developing my talent and the ability share it with others."
Debi Pickler has won numerous awards (listed in the earlier AAA article naming the three big prize winners) and is a member of SCBWI (Society of Children Book Writers and Illustrators), BOMH (Best of Missouri Hands), St. Louis Artist Guild and IGOR (International Guild of Realism). Having studied at the University of Kansas obtaining a BFA in Illustration, she has won countless awards for her art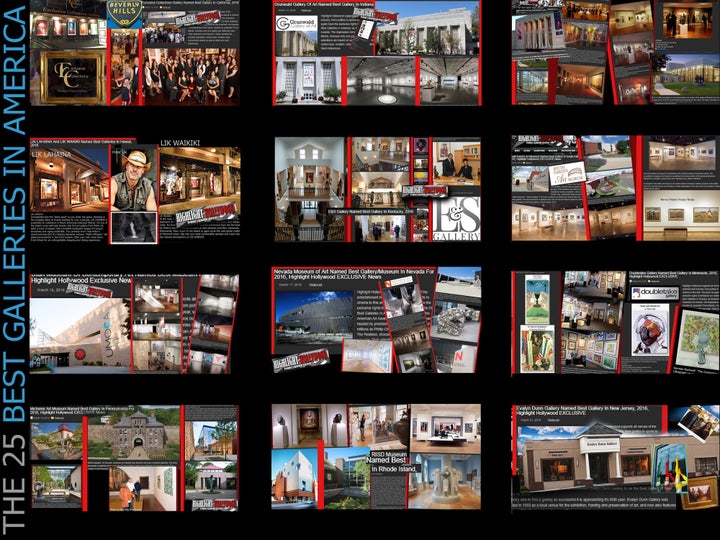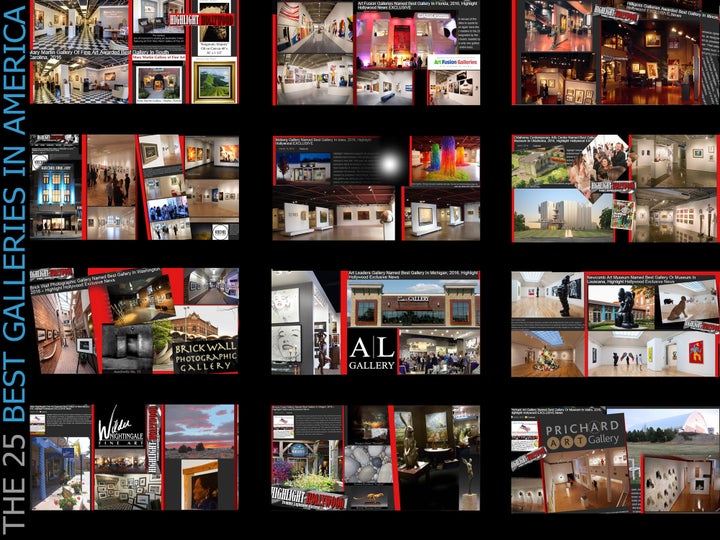 BELOW ARE THE 25 BEST GALLERIES AND MUSEUMS IN AMERICA, 2016, WHO VOTED ON ALL ONLINE ART SUBMISSIONS:
BEST IN CALIFORNIA -- EXCLUSIVE COLLECTIONS GALLERY.
"... professionalism, reputation, gallery space, red carpet events, trajectory, artist roster and clientele... Beverly Hills location... Laguna Beach location... two San Diego locations..."
BEST IN PENNSYLVANIA -- JAMES A. MICHENER ART MUSEUM.
"... 40,000 square feet... world-class group of paintings... 2,800 objects... attract annually more than 135,000 visitors..."
BEST IN ILLINOIS -- HILLIGOSS GALLERIES.
"20 years... Chicago's Premier Art Gallery. The two-story 8,500 square foot gallery... original paintings by the world's finest living artists, as well as fine prints by historic and 20th century masters."
BEST IN UTAH -- UTAH MUSEUM OF CONTEMPORARY ART.
"...epitome of a contemporary museum... an award-winning aesthetic force and community leader since it was established 85 years ago... four-time recipient of funding from the Andy Warhol Foundation..."
BEST IN IOWA -- MOBERG GALLERY.
"... exceptional eye for contemporary masterpieces... procured work for museums, corporate collections, private collections... sets the standard for modern art in the Midwest."
BEST IN RHODE ISLAND -- RISD MUSEUM.
"140 years... 100,000 objects... Impressionist paintings, 20th- and 21st-century design, Gorham silver, 12th-century Buddha... Cézanne, Degas, Matisse, Manet, Picasso, Rothko, Sargent, Turner, van Gogh, Warhol..."
BEST IN COLORADO -- COLORADO SPRINGS FINE ART CENTER.
"132,000 sq. ft... one of the only multi-discipline arts institutions... For nearly 100 years, the top cultural attraction of the Pikes Peak region... world's finest art... "
BEST IN SOUTH DAKOTA -- SOUTH DAKOTA ART MUSEUM.
"Since 1970... artistic legacy of South Dakota in all its diversity. Harvey Dunn, Native American art, Marghab Linens... 7,000 objects in its collection..."
BEST IN NEBRASKA -- KIECHEL FINE ART.
"...few have the roster and esteem as Keichel... discerning eye... three story four gallery showplace... many of the top Midwestern Contemporary artists... "
BEST IN LOUISIANA -- NEWCOMB ART MUSEUM.
"... founded in 1886... pays tribute to its heritage through shows that recognize the contributions of women to the fields of art and design...."
BEST IN SOUTH CAROLINA -- MARY MARTIN GALLERY OF FINE ART.
"...museum quality art ... number one tourist destination in America... on par with Beverly Hill's Rodeo Drive and NY's Fifth Avenue..."
BEST IN KENTUCKY -- E&S GALLERY.
"... professionalism, reputation, gallery space, exhibitions, artist roster and clientele ... 11,000 square foot gallery... African American art with an unmatched selection of artists, medium, subject matter, and genres... "
BEST IN INDIANA -- GRUNWALD GALLERY OF ART.
"... thirty exhibits annually... collaborate with scientists and scholars to produce exhibits that interpret visual art in a broader scientific or humanities context... "
BEST IN HAWAII -- LIK LAHAINA, LIKE WAIKIKI.
"Peter Lik has 13 exceptional gallery locations throughout the word and is the most successful photographer in the world... sold upwards of $500 million... Lik's works make up four of the top 20 most expensive photographs ever sold."
BEST IN NEVADA -- NEVADA MUSEUM OF ART.
"...four-story structure... 2,500 works of 19th through 21st-century art... inspiring dialogue about the impact of human activity on natural environments..."
BEST IN NEW JERSEY -- EVALYN DUNN GALLERY.
"It is very rare to find a gallery so successful that it is approaching it's 60th year... also features the finest 20th Century American and European art..."
BEST IN FLORIDA -- ART FUSION GALLERIES.
"8,000 square foot... in the heart of Miami's Wynwood Art District... preeminent gallery in Miami for integrating the best of Emerging to Mid-Career Contemporary artists... represents over 1,000... "
BEST IN MINNESOTA -- DOUBLETAKE GALLERY.
"...enormous international Internet presence, with millions of hits... LeRoy Neiman, Salvador Dali, Peter Max, Frederick Hart, Erte, Norman Rockwell... fine art consignment and brokerage service... "
BEST IN IDAHO -- PRICHARD ART GALLERY.
"...premier venue for the state of Idaho... critically engaged, forward thinking arts space... freedom-oriented... encourages experimentation... emerging as well as established artists... "
BEST IN OKLAHOMA -- OKLAHOMA CONTEMPORARY ARTS CENTER.
"...Nonprofit organization... encourages artistic expression... Oklahoma's top artists... $26 million capital campaign... spectacular new facility just south of downtown OK..."
BEST IN NEW MEXICO -- WILDER NIGHTINGALE GALLERY.
"22 years... eclectic works ranging from contemporary abstracts to traditional Taos landscapes... Leading artist such as BJ Briner, Tom Noble, Rory Wagner, Margaret Nes and Stephen Day..."
BEST IN MICHIGAN -- ART LEADERS GALLERY.
"10,000 square foot show room... over 24 years they have earned an impeccable reputation and are one of the leading residential and corporate art dealers in the state."
BEST IN OREGON -- BRONZE COAST GALLERY.
"24th year... one of the Oregon Coast's premiere fine art galleries... specializing in limited edition bronze sculpture... popular tourist attraction... award-winning regional, national and international artists..."
BEST IN WASHINGTON -- BRICK WALL PHOTOGRAPHIC GALLERY.
""...only Spokane gallery dedicated entirely to photography... some of the finest photography in America... nature, landscapes, as well as contemporary compositions by students and educators..."
BEST IN MAINE -- FARNSWORTH ART MUSEUM.
"20,000 square feet... 15,000 works. For nearly seventy years, they have exhibited a nationally recognized collection of art from America's greatest artists..."
ARTISTS CAN ENTER FOR 2017 HERE: www.AmericanArtAwards.com
Related
Popular in the Community