Thanksgiving is over, and like it or not we have officially entered the season of holiday parties. Personally, I love this time of year. Not only because of the decorations and festivities and gift-giving, but because from now until New Year's Day, everyone will be breaking out the bubbly.
I admit it: I am a total sucker for Champagne. I love the bubbles, the crisp, dry taste, the elegant flutes. It's fun, it's festive, and it makes any moment better. Of course, opening a bottle of true Champagne can set you back $50 or more. Which is why I've become somewhat of an expert on budget bubblies -- lovely, dry sparklers that are sophisticated and celebratory without breaking the bank.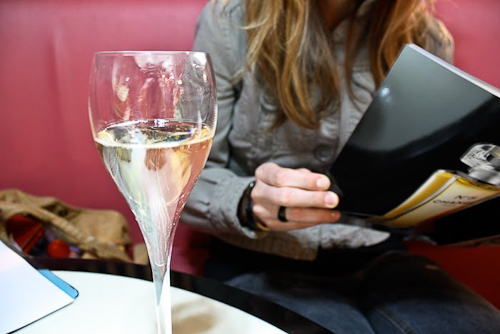 There are such a wide array of sparkling wines available these days, that it's hard to make sense of what is what. To break down a few of the terms you will encounter, here is my little bubbly cheat sheet:
Brut - This means "dry" and is found on the labels of many sparkling wines.
Cava - Spanish sparkling wine made using the Methode Champenoise. It is usually the driest of the sparkling wines.
Champagne - French sparkling wine made only in the region of Champagne. These tend to be the most expensive and have some of the most widely recognized labels (Mumm, Krug, Veuve Clicquot, Cristal, Dom Perignon), as well as smaller independent grower-producers. Champagne is tightly regulated and can only be made from three grapes (either blended or solo): Chardonnay, Pinot Noir and Pinot Meunier. Its flavors can be quite complex, with yeasty, toasty aromas and a golden color (which gets darker as it ages).
Cremant - French sparkling wine from other regions, such as Cremant d'Alsace, Cremant de Bourgogne and Cremant de Loire. These have much lower price-points than Champagne, but often have wonderfully aromatic flavors from grapes like Chenin Blanc or Vouvray.
Demi-Sec - A sweet, dessert style sparkling wine.
Extra-Dry - Contrary to what you might think, extra-dry is actually sweeter than brut, usually served as an aperatif. It's perfect for someone who wants a bit of sweetness, without going as sweet as a demi-sec.
Methode Champenoise/Traditional Method - A sparkling wine made in the traditional Champagne method, i.e. the second fermentation (which creates the bubbles) takes place in the bottle. This is slightly more expensive than the Prosecco method, and usually creates more complex wines.
N.V. - This stands for non-vintage and is often found on the labels of sparkling wines. This simply means that the wine is not from a certain year, but rather a blend of wines from several years to make sure the quality is consistent from year-to-year.
Prosecco - Italian sparkling wine, made using a method where the wine undergoes a second fermentation in large tanks and is bottled under pressure. Prosecco tends to have finer bubbles than Champagne and can be a bit on the sweeter side.
I've worked at a few wine shops over the years, which has given me ample opportunity to taste a variety of bubblies -- both on the pricey end and the budget side of things. This list is by no means definitive (you'll notice there's not a Prosecco on the list, which I happen to love), but it does give several fabulous, under-$20 options to take to a party, or pop open tonight! Personally, I'd recommend the latter...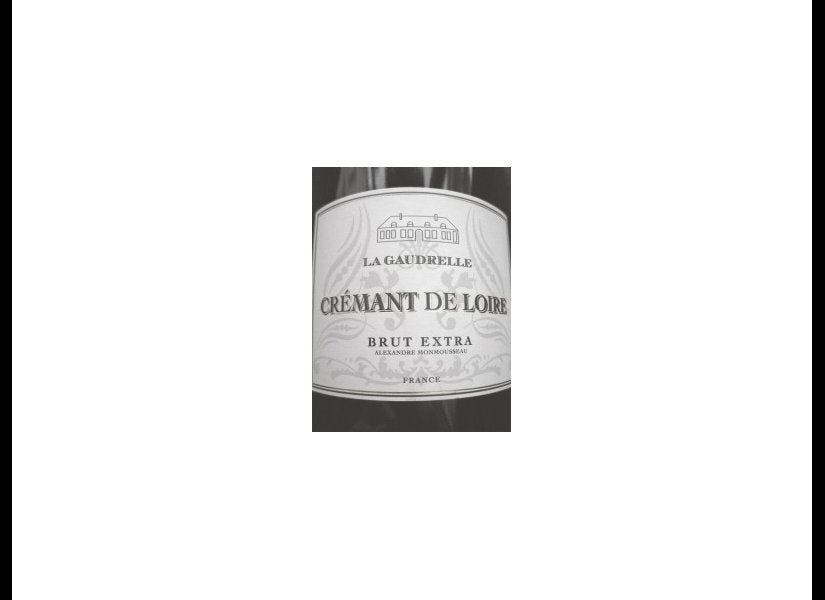 Looking for an easy recipe to pair with a bottle of budget bubbly? Try this super-easy Tuna & Avocado Poke. It's a perfect healthy dinner or festive party appetizer.
Popular in the Community