Cheese puffs. Cheese doodles. Cheese curls. Cheesy puffs. Or, if you're a South Park fan, Cheesy Poofs. Whatever you call them, it's probably been a few years (or decades) since you've had that neon-orange residue on your fingers. And we think it's time to bring it back -- get your napkins ready.
We know, we know … we're not supposed to eat processed foods. But in small doses, a nostalgic trip back to your childhood can sometimes come in the form of eating cheesy snack foods. We decided to round up 9 popular brands of cheese puffs to see who makes them best. If you're thinking, "A cheese puff is a cheese puff," you're wrong. Some of these fluffy beauties are made with real cheese, while others are smothered in MSG. Some are baked, others are fried. Some taste so healthy that they could be confused with rice cakes, while others' fluorescently artificial flavors will make your taste buds scream.
Check out the results of our blind taste test below.
As always, this taste test was in no way influenced or sponsored by the brands included.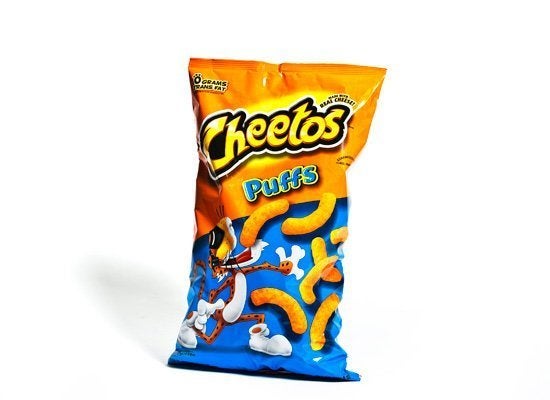 Cheese Puff Taste Test