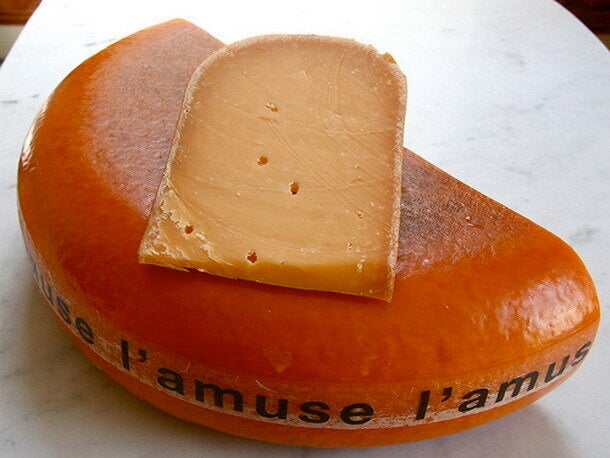 There are plenty of engaging artisanal and farmstead cheeses out there and more people are discovering the real variety coming from not just around the world, but within their own states and counties. Good cheeses are like a well-crafted street drug; it leaves you lucid and it only takes a taste before you find yourself clawing for more. A good goat's milk trip is hard to shake and it's not uncommon to rip into the next piece you get with all the desire and fury of an Anne Rice protagonist.
Yet, too many of us get stuck in a rindy rut. Once you've discovered the bliss of Bayley Hazen Blue or excavated your way through the strata of a wedge of Humboldt Fog then why be adventurous with other cheeses when these pioneers of American cheese are so dependable?
I called up a few cheesemongers and chipped away at their curd nerd knowledge asking them about some of their favorite cheeses that other people weren't buying or had no idea existed.
Doralice Handal, owner of The Cheese Shop in Healdsburg, California, had only too much to say about a few certain cheeses. Handal took over the shop seven years ago when the previous owner sold it. Through entrepreneurial panache and a keen eye for expanding cheese into a variety of new markets such as wholesaling to wineries and hotels, getting a wine license, and engaging locals and tourists through events and tastings The Cheese Shop has cultured itself as the cheese center of California wine country.
Handal has a discerning palate for her shop, "I only carry cheeses that represent artisan or farmstead dairies, and many of the cheesemakers I know or have personally worked with. If I can't endorse it, it's not coming in here."
"Kokos has become one of the most inventive cheeses I've seen in a while and one of the greatest cheeses I've ever seen for wine pairing," says Handal.
A Dutch cheese distributed by Cheeseland, Kokos is a double cream Gouda that goes against the traditional recipe. The name is appropriate as what sets it apart is the coconut milk that is mixed in with the cow's milk before aging. The result is a soft, fruity cheese with a coconut flavor and mouthfeel that's existentially smooth.
"Wineries are lining up for this cheese. We peddle through tons of it as it pairs so well with white wines such as Pinot and it's a dead ringer for sparkling wines," says Handal. She also points out its uniqueness on a dessert or cheese plate and its use in cooking.
"Avalanche Creamery in Colorado also produces a great goat Robiola. Any Italian customer who comes in and tries it is shocked to learn that it's not an Italian cheese. It's really one of a kind," says Handal.
Alyssa Stone, the head cheesemonger at Marion Street Cheese Market in Chicago, Illinois, who has spent much of her life working in food has her opinions due to a lifelong love of cheese.
"I think cheese is interesting. It's a living organism that needs to be loved and there's always something new to learn. Everything is so intricate and unique, and the science and chemistry about cheese always intrigued me. A cheese can taste one way one day and a week later it can be something completely different," explains Stone.
Stone sings of the glory of the practically unheard of cheese, Kunik. Kunik is a bloomy, triple crème, Brie-style cheese made with goat's milk and the fatty milk of Jersey cows. It's crafted by Nettle Meadow in Warrensburg, New York.
"Kunik has a creamy inner belly, and smooth custardy layer surrounding it. It's flavor is much more unique that a mass-produced triple crème. You can taste the grass fed diet of the animals; Kunik's well-rounded out from the cream in the cow's milk, too, so you get a layer of a mushroomy flavor. Every person I give it to -- even those who are weary of goat's milk cheeses -- find it so interesting," says Stone.
Stone also recommends Big Woods Blue from Shepherd's Way Farms. Shepherd's Way Farms suffered from an arson fire in 2005 that killed over 500 sheep and lambs and all the livestock housing. They've been resurging with a vengeance since then.
"Big Woods Blue is sometimes compared to Roquefort, but its more complex, earthy, with hints of anise," says Stone.
Big Woods Blue recently finished top of its class at the American Cheese Society Conference in 2011.
Bryce Brockelmann is the lead cheesemonger at La Fromagerie Cheese Shop and, recently added, Bistro in Alexandria, Virginia. La Fromagerie boasts one of the most eclectic selections of local and foreign seasonal cheese in the state.
Brockelmann touts the merits of a particularly favorite blue; "Hubbardston Blue is a great rind-ripened goat cheese from Westfield Farm in Massachusetts. Normally the meat of a rind-ripened cheese might not be that great."
In the case of Hubbardston Blue, however, the interior is sweet and buttery while only possessing a slight tang. "The rind contributes a soft mineral flavor that contributes to the flavor of the meat inside."
It's a prime seasonal cheese that Brockelmann looks forward to carrying for his customers. "It's a really wonderful rind-ripened blue."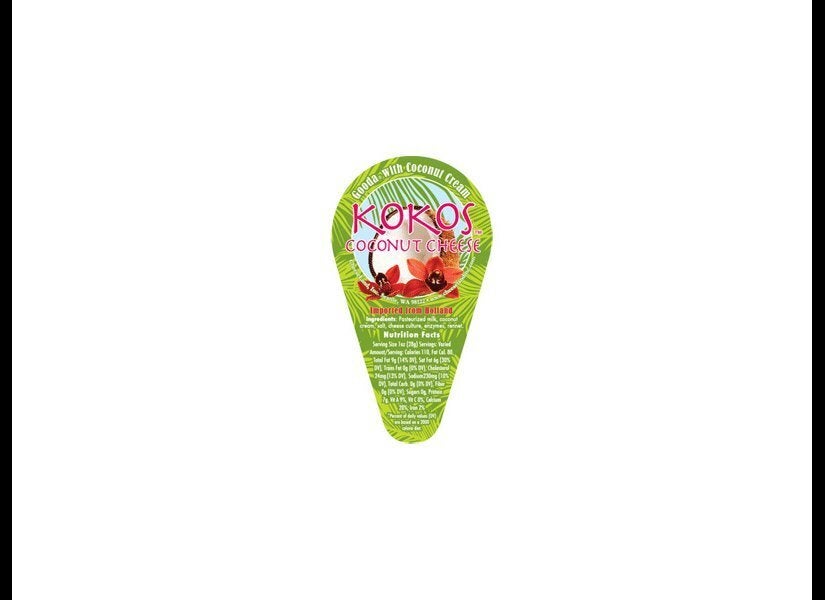 Related