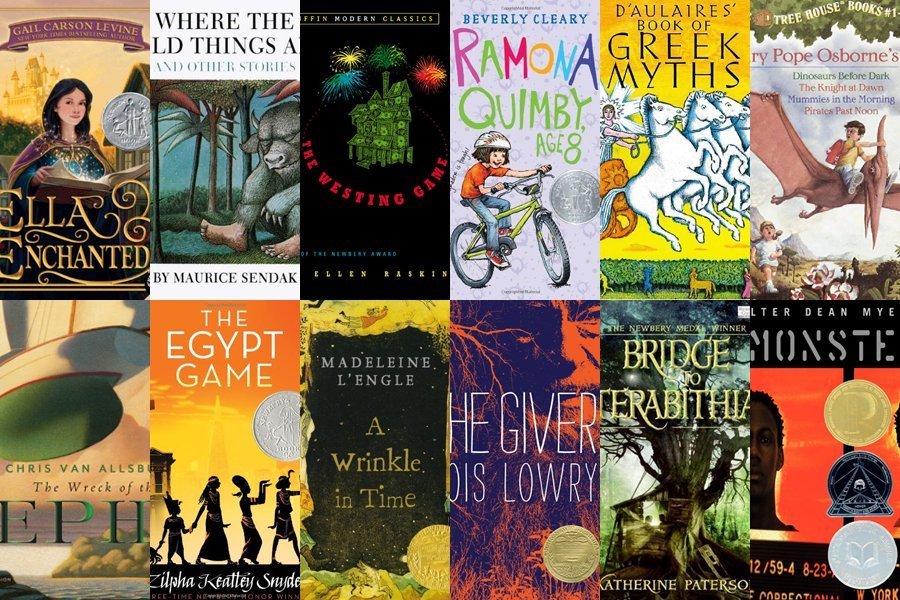 Beloved children's book author Judy Blume released a new book this month. All hail Judy! Except, unlike her 1970 masterpiece Are You There God? It's Me, Margaret, her recent work, In The Unlikely Event, is being marketed toward adults.
Blume's decision -- or, perhaps, her publisher's decision -- to release another book specifically for adults brings us back to a much blogged about debate in the book world: What is the difference between children's books, YA novels and adult fiction? A succinct delineation between the genres might read: "The sine qua non of YA is an adolescent protagonist, who will probably face significant difficulties and crises, and grow and develop to some degree." Following from this definition, we could expect children's literature to feature child protagonists; adult literature stars the over 18 set.
Despite the differentiation, some people are of the mind that a good children's book or YA novel should be readable to any age range, adults included. The boundary between the distinctions is porous, says writer Daniel Hahn. "Books are wayward things, and the good ones, the ones that are really alive with that energy that seems to detonate in your brain as you read, aren't so easily contained." After all, according to a 2012 study conducted by Bowker Market Research, 55 percent of the people buying fiction geared toward young adults are, actually, just adults. And they're, actually, reading the books for themselves.
Yet more than a few critics have expressed their distaste for the adults who like to vacation in YA and children's lit territory, defying the limitations of a staunch acronym -- see here, here and here. Adults, they say, should stick to "the complexity of great adult literature."
At the end of the day, we tend to agree with writer Meg Wolitzer, who thoughtfully concluded her take on the "YA war" with a balanced aside: "When you're deep in a good book, you won't even hear the drumbeats." But, in honor of Blume's latest foray into the world of adult fiction, we decided to single out a few of our other favorite children's lit and YA authors, and imagine a universe in which they created books for adults, too. Or, more specifically, a universe in which these authors wrote stories with adult protagonists. Behold, the 13 authors we wish would have written fiction for adults:
Aside from a couple of memoirs, Beverly Cleary had a prolific half-century career as a writer publishing only children's literature. Her Ramona Quimby books redefined kids' reading for generations, with relatable, funny stories about the family on Klickitat Street. Cleary's gift for drawing out the humor and poignancy in down-home tales about kids like those she knew growing up has been a great enough contribution to the world of letters. Still, her warmth, honesty and eye for the ridiculous would have benefited the world of adult fiction -- imagine a novel about the Quimby parents' marriage, as written for mature readers rather than through the eyes of Ramona. -Claire Fallon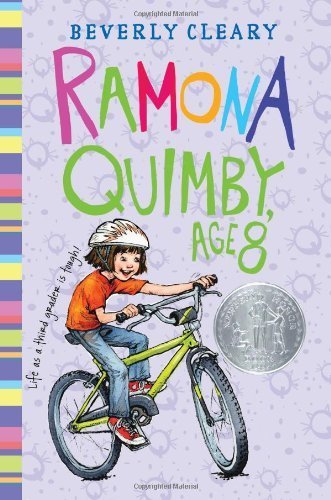 The best kid's book writers don't treat their young readers as inferior or less intelligent than adults; they don't downplay the gravity or language of their writing, but make adult themes more palatable by sharing them straightforwardly. Walter Dean Myers' Monster expertly handles the issue of racial stereotyping, through the eyes and literal lens of a character wrongly accused of a crime. Issues such as fate, and narratives as a means of making sense of the world, are at play, and would do just as well in a heavier, lengthier work. -Maddie Crum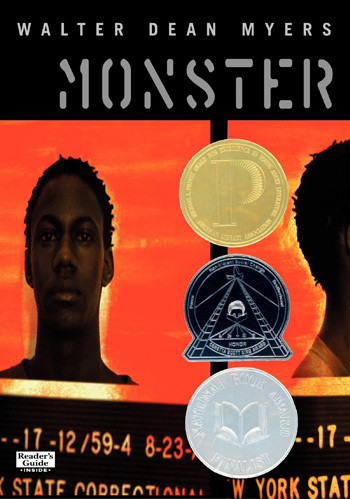 Many a child dreamed of having a game so elaborate, well-researched, top secret and exclusive as The Egypt Game, as dreamed up by Zilpha Keatley Snyder in 1967. Snyder's iconic children's tale revolves around two young girls and the fanciful imaginary world they dream up in the storage yard of A-Z Antiques, based on Ancient Egyptian beliefs and rituals. The suspenseful story represented the pinnacle of imaginary game awesomeness, and shaped many an after-school playdate. Though she died in 2014, we wish Snyder would have provided grown-ups with a similar incentive to play pretend. -Priscilla Frank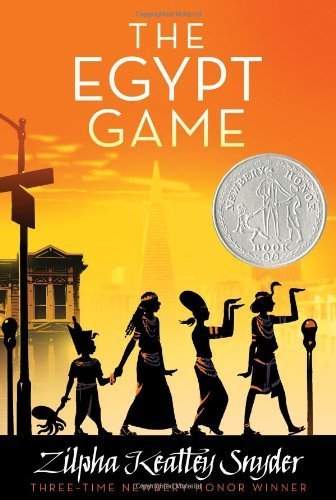 The Bridge to Terabithia is one of those YA novels that treats adolescents as what they are: eventual adults. In the book, Katherine Paterson explores depression, death, religion and isolation in ways that few other novels aimed at kids do. She wasn't afraid to talk about anxieties, scary to people far older than grade school age, that wracked the brains of preteens -- Should I have empathy for a bully? How do I reconcile the fact that my friend doesn't believe in God? How can I grieve a person's death when I feel partially responsible? These were not diet lit questions. The Chinese-born American author is still alive today, and wouldn't it be great to see a work like The Day of the Pelican or The Great Gilly Hopkins written with adult leads? -Katherine Brooks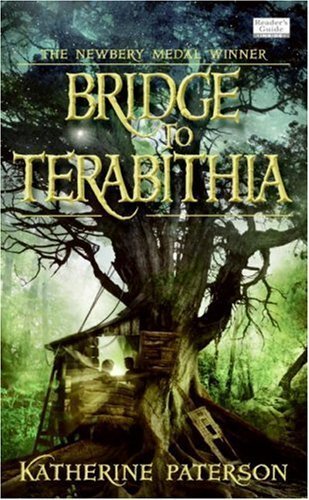 It all began with Dinosaurs Before Dark, the 1992 classic where Jack and Annie find an enchanted, arboreal dwelling, travel through time and make friends with a pteranodon named Henry. Mary Pope Osborne's Magic Tree House series took off from there and never looked back. She published 50 more books in the series, causing it to surpass Harry Potter on the 2006 New York Times Best Seller's list. How did she beat out J.K. Rowling herself? With artful cliffhangers and the tantalizing hope that children could be whisked away from their routine lives into a new historical period each day. Adult literature could use a dose of her talent for suspense and whimsy -- not to mention rapid serialization. -Colton Valentine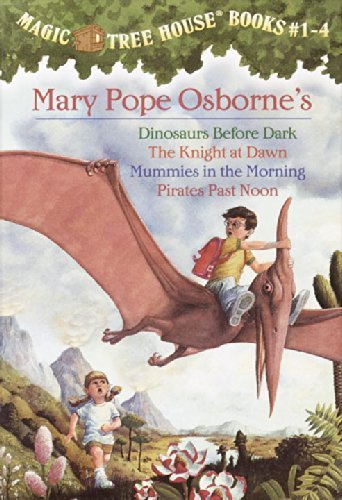 If you didn't read Ella Enchanted growing up, it's not too late -- based on my frequent re-readings, it totally holds up. Gail Carson Levine's Newbery Award-winning debut book is an intoxicating stew of fairy-tale tropes, sneaky female empowerment, humor, and above all, lovable characters. Levine recreates (or creates anew) fantasy worlds that feel intimately familiar, with all the human quirks, flaws and emotions that make stories jump off the page. While no one is too old for Ella Enchanted, what about a modern fable designed for adult readers? The world of adult literature could do with a little more magic, especially of Levine's clever, thoughtful variety. -Claire Fallon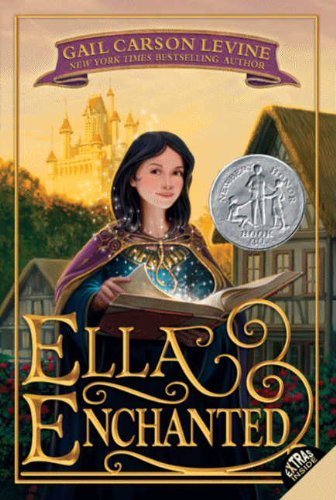 Maurice Sendak's approach to writing kid's books –- to always incorporate both the stormy and sunny sides of life, and not sugar coat plots with neat resolve -– would lend itself well to stories for adults, too. In Where the Wild Things Are, he doesn't shy away from nudity, and he seems proud, or at least not ashamed, of the frequency with which the title is banned. When asked whether the movie adaptation of his book was unsuited for children, he said: "I would tell them to go to hell." So, if his frank scruples don't make him an excellent candidate for novel-writing, his public discussion of his sexual exploration certainly does. -Maddie Crum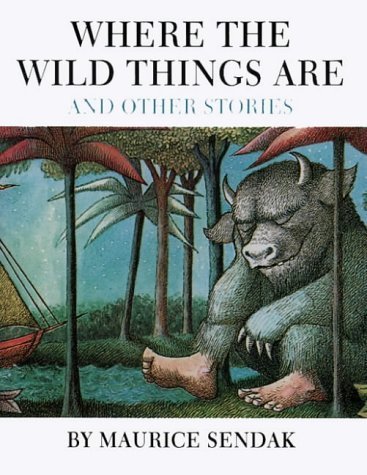 The best young adult novelists know adults don't have to be villains. Madeleine L'Engle -- in this superfan's humble opinion -- knew this better than most. Her books allowed adults and kids, those classically opposing species, to become friends and confidantes, and thus, to learn from each other. Surely she would have made a fabulous adult fiction writer had she taken that path. A simple optic shift switches her genre. Her most famous contribution to literature is A Wrinkle in Time, a sci-fi classic whose energy comes from this interplay. Meg and Charles Wallace Murry adore their mysterious, absent father so implicitly, they venture into alternate dimensions to rescue him. Love between child and adult seduced legions of young readers, but for me, a quieter example sealed the deal.
I came to know L'Engle could write grown-ups as compellingly as kids somewhere in the depths of her poetically realistic series starring Vicky Austin. Being a teenaged reader, my copies of those books turn today from wear to the pages detailing Vicky's adolescent romances. But the scene I remember most vividly isn't romantic at all. It comes from A Moon by Night, when the Austin family makes a cross-country road trip pit stop at an uncle's house in California. One early morning, Vicky and Uncle Douglas find themselves the first ones up. Dawn works its magic, and Vicky begins to let her teenage defenses down. She is distraught over the death of a family friend -- the very concept of death, really. Her uncle states his take, honed over years of questioning. When we rage at the universe, he proposes, we are really asking, "Why aren't you doing things my way?" This struck young, sullen me as a bit of true wisdom, not to mention my first inkling that adults are simply kids given more time to reason through problems. -Mallika Rao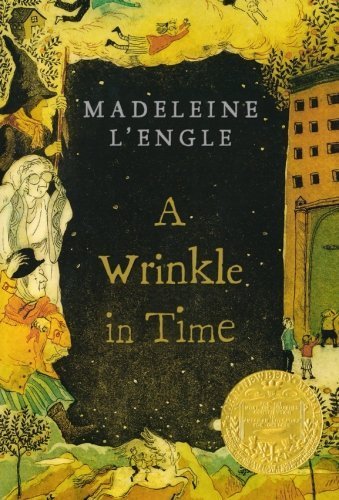 Ellen Raskin blessed elementary schoolers everywhere with her 1978 novel The Westing Game, about sixteen heirs working to crack the mystery behind millionaire Sam Westing's unceremonious death. The Newbery Medal-winning book features a badass 13-year-old girl protagonist, secret identities and Americana-centric clues that will make you proud to be an amateur sleuthing American. Raskin is hilarious and clever and, though she died in 1984, we would have loved the opportunity to see her craft a thriller for the adult set. -Priscilla Frank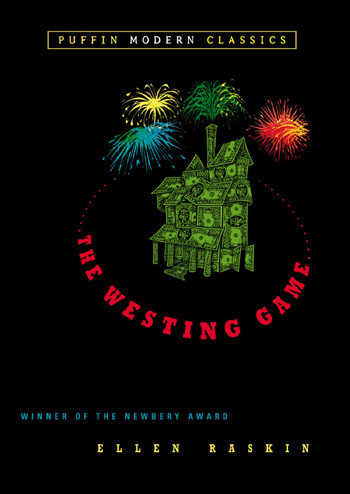 Chris Van Allsburg is the American illustrator and writer responsible for epic works of children's literature like The Sweetest Fig, The Wreck of the Zephyr and The Mysteries of Harris Burdick. (Oh, and Jumanji and The Polar Express.) While his books rested almost entirely on his adept imagery, realist cartoons that were beautifully horrifying to the kinds of small children who enjoyed a well-crafted scary story, the words he wrapped around them created absurd, sometimes nightmarish plots that kids just gobbled up. He could easily turn the episodic illustrations from The Mysteries of Harris Burdick into short stories geared toward adult eyes only. -Katherine Brooks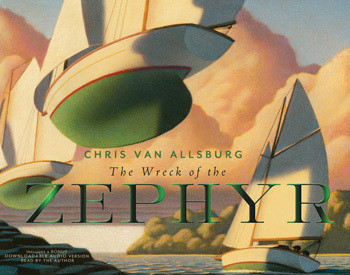 11 & 12. Ingri and Edgar Parin d'Aulaire
If there's one thing adult life is lacking, it's mythology: the unabashed belief in mystic tales that hold clear moral principles and connect readers to a common history. Enter the d'Aulaires, an immigrant couple hailing from Munich, Germany and Kongsberg, Norway, who paid their way to the U.S. with their illustrating talents. Though they're best known for their gorgeous books of Norse and Greek myths, the d'Aulaires also made captivating picture books on Norwegian folktales and famed American figures like Benjamin Franklin and Abraham Lincoln. Their stories gave scores of children a first introduction to the worlds of ancient Gods and heroes -- an epic scale we'd love to see repackaged for adults. -Colton Valentine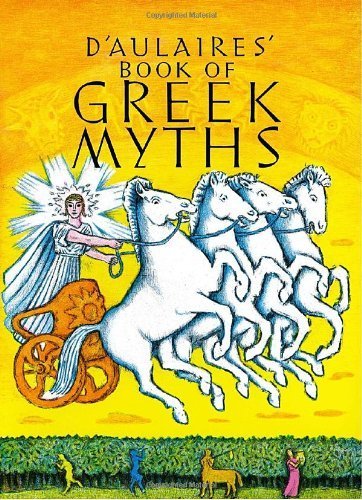 When a book has been banned as much as it has been made mandatory on elementary school curriculums across the country, you know an author has achieved something great: a real conversation has started. The Giver quartet is one of those dystopic series that attempted to kick-start kids' appetites for critical analysis and a healthy sense of defiance. Lois Lowry's M.O. is simple: "For my own grandchildren -- and for all those of their generation -- I try, through writing, to convey my passionate awareness that we live intertwined on this planet and that our future depends upon our caring more, and doing more, for one another." We can only hope that when her grandchildren age, she contemplates the possibility of writing something for the adults they'll become. In an era when environmental politics are as pressing as ever, it seems a story told through the eyes of adult protagonists could benefit from Lowry's emphasis on caring more. --Katherine Brooks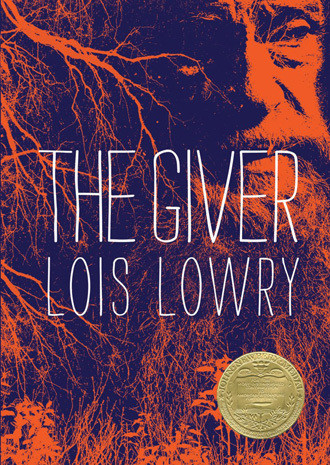 Notable Runner-ups: S.E. Hinton and E.L. Konigsburg. Let us know your picks in the comments!
Related
Popular in the Community