One of my many failings is that I love sugar. I can't give it up. Two of my friends have given up sugar and they look fantastic. They've each lost, like, ten or twenty pounds. They're both in their fifties and neither of them is an exercise fanatic but every time I see them, they look younger and better. The last time I saw them, one was wearing leather pants and the other was wearing a belt to hold up her jeans. The one with the belt handed me two packets of Stevia and wished me luck. I tell myself that I want to be like them and give up sugar too. I've stopped chewing bubble gum and gnawing on jawbreakers, given up gluten and milk. But it's tough to go a day without sugar.
Actually, I haven't even tried.
So, let's give it up right now for all us confirmed sugar addicts and celebrate the fact that Passover and Easter are right around the corner and both of these holidays call for sugar-filled desserts. Chocolate matzo, chocolate Easter bunnies, jellybeans, chocolate-covered macaroons -- they're all just conduits for sugar. Why fight the urge, especially on a religious holiday, when you're going to have to sit through some kind of ceremony before you eat and the knowledge that you're going to bite into something sugar-filled at the end might stop you from sneaking into the bathroom to check your email?
In our house, we celebrate Passover, which means going to my brother and sister-in-law's for an enormous potluck, multi-generational, all-inclusive-in-terms-of-religion Seder. My stepfather comes and he is Irish Catholic. My Jewish friend from high school comes with her Catholic husband. The neighbors aren't Jewish and they read the Hagaddah and stay for dinner too. The way we work this holiday is it's sort of, kind of about the Israelites fleeing Egypt and arriving safely in the Promised Land but it's also very much about celebrating spring, drinking wine and eating a whole lot of delicious stuff. Everyone who comes to this Seder brings something, and they all know good food. Why is that? Because everyone who attends fits into one of the following categories. They are:
1)Writers
2)Psychologists/social workers/psycho-analysts/psychiatrists
3)Formerly married to one of the above
4)Currently married to one of the above
5)Related to one of the above
6)Seeing one of the above
Writers and therapists and the people who love them like to eat. My brother (married to a psychologist) and his brother-in-law (a psychoanalyst) are both fabulous cooks. My sister-in-law's sister (once married to a psychiatrist) is an excellent cook. I'm a writer who lives two miles away from my mother, so obviously I've been in therapy, and I know my way around a kitchen. The bar is set pretty high. Everyone is allergic to one thing or avoiding another. We have celiac, peanut allergies, pine-nut allergies and a whole barrel full of gluten free people crowding around the table but fortunately, there's so much food that you can avoid whatever food scares you.
For years, I have been bringing ten pounds of brisket to this Seder. I have made this brisket so many times, and they still want it, but I needed a challenge so I offered to bring something new in addiction (I mean addition). I had seen a recipe for Nutty Chocolate Bark with Cardamom and Coffee in Louisa Shafia's book The New Persian Kitchen. This is one of the best cookbooks I have ever read. I had already tried her Turmeric Chicken with Sumac and Lime, and her Sweet Rice with Carrots and Nuts, and they were both delicious. Shafia uses ingredients that I had never used (coconut oil, turmeric, sumac) and relies heavily on ingredients that I had only used sporadically (lime juice, pistachio nuts, saffron). I spotted her Nutty Bark with Cardamom and Coffee and immediately clipped the page. I love cardamom, cumin, coriander and cinnamon. I inhale their scents as I open the jars, exhale as I measure out their soft thick powder into teaspoons, then sniff again before I tighten their lids. Let's not beat around the bush, just a whiff of these spices will make you briefly ecstatic. And the beauty of this nutty chocolate bark recipe is it's gluten free. Perfect for Passover!
It's easy too. It takes all of fifteen minutes to prepare, and two hours to cool in the fridge. While it cooled, I stood alone in the kitchen and started to lick the warm, nutty, fruity chocolate out of the pot. In one mouthful, you get chocolate, sea salt, dried cherries, mulberries, pistachio nuts, and almonds, followed by the powerful kick of coffee and cardamom. Your brain says, "OMG, are you kidding? Faster, faster!" The key is to use really good chocolate (I used Ghirardelli). I also doubled the amount of dried cherries, just because I like them and we had some extra. Now, you may be wondering about the mulberries. Other than vaguely remembering the song, "Here we go around the mulberry bush," I had no idea what mulberries were. They are small, soft, shriveled, fruit that look like raisins coated in granola. They have a mild, sweet taste. I ordered a package off Amazon and they arrived in two days. You can also find them at Penzey's, and specialty grocery stores.
It's popular now to say that something is so good it's like crack. I've never done crack but this chocolate bark may be as close as I ever come to trying it. Put another way: It was really hard not to eat the whole batch while writing this.
Happy Passover, happy Easter, or as my Jewish friend who's married to the Catholic guy says, Happy Peaster.
Nutty Chocolate Bark With Cardamom and Coffee
(adapted from Louisa Shafia's The New Persian Kitchen)
Ingredients:
2 cups semi-sweet chocolate chips (I used Ghirardelli)
1-teaspoon ground cinnamon
¼ cup dried mulberries
¼ cup dried tart cherries (I doubled this and used ½ cup)
¼ cup almonds, toasted and coarsely chopped
½ cup pistachios, toasted and coarsely chopped
2 teaspoons coffee beans, coarsely chopped
Pinch of coarse salt (I used sea salt)
Grease a baking sheet and line with parchment paper.
Melt chocolate in saucepan over a pot of simmering water. Add cardamom and stir to dissolve for a couple of minutes. Turn off heat, remove pot from heat and stir in half the mulberries, cherries, almonds and pistachios.
Pour chocolate onto prepared baking sheet. With an offset spatula or rubber spatula, spread chocolate in a wide rectangle about ¼ inch thick. Sprinkle with remaining nuts, dried fruit and ground coffee beans, and press gently into chocolate. Dust with salt.
Cool in refrigerator for about two hours, until hard. When firm, slide chocolate onto cutting board and break into pieces. The chocolate gets soft quickly so keep refrigerated until just before serving.
(Note: If you want to avoid nuts and/or just want a more traditional Passover dessert, try David Lebovitz's chocolate covered matzo, recipe below, which he adapted from Marcy Goldman's Betterbaking.com.)
Chocolate-Covered Caramelized Matzo Crunch
(adapted from Davidlebowitz.com and Marcy Goldman of Betterbaking.com. It's super-simple and requires no fancy thermometer, equipment, or ingredients. If you can't get matzo, use plain crackers such as saltines instead and omit the additional salt in the recipe. For Passover or vegans, Marcy advises that it works well with margarine. And for our gluten-free friends, this would be superb made with any gluten-free cracker.)
Preheat the oven to 375F (190C).
Ingredients:
4 to 6 sheets unsalted matzos
1 cup (230g) unsalted butter, cut into chunks
1 cup (215g) firmly packed light brown sugar
Big pinch of sea salt
1/2-teaspoon vanilla extract
1-cup (160g) semisweet chocolate chips (or chopped bittersweet or semisweet chocolate)
1 cup (80g) toasted sliced almonds (optional)
Line a rimmed baking sheet (approximately 11 x 17″, 28 x 42cm) completely with foil, making sure the foil goes up and over the edges. Cover the foil with a sheet of parchment paper.
Line the bottom of the sheet with matzo, breaking extra pieces as necessary to fill in any spaces.
In a 3-4 quart (3-4l) heavy-duty saucepan, melt the butter and brown sugar together, and cook over medium heat, stirring, until the butter is melted and the mixture is beginning to boil. Boil for 3 minutes, stirring constantly. Remove from heat, add the salt and vanilla, and pour over matzo, spreading with a heatproof spatula.
Put the pan in the oven and reduce the heat to 350F (175C) degrees. Bake for 15 minutes. As it bakes, it will bubble up but make sure it's not burning every once in a while. If it is in spots, remove from oven and reduce the heat to 325F (160C), then replace the pan.
Remove from oven and immediately cover with chocolate chips. Let stand 5 minutes, then spread with an offset spatula.
If you wish, sprinkle with toasted almonds (or another favorite nut, toasted and coarsely-chopped), a sprinkle of flaky sea salt, or roasted cocoa nibs.
Let cool completely, the break into pieces and store in an airtight container until ready to serve. It should keep well for about one week.
Note: If making for Passover, omit the vanilla extract or find a kosher brand.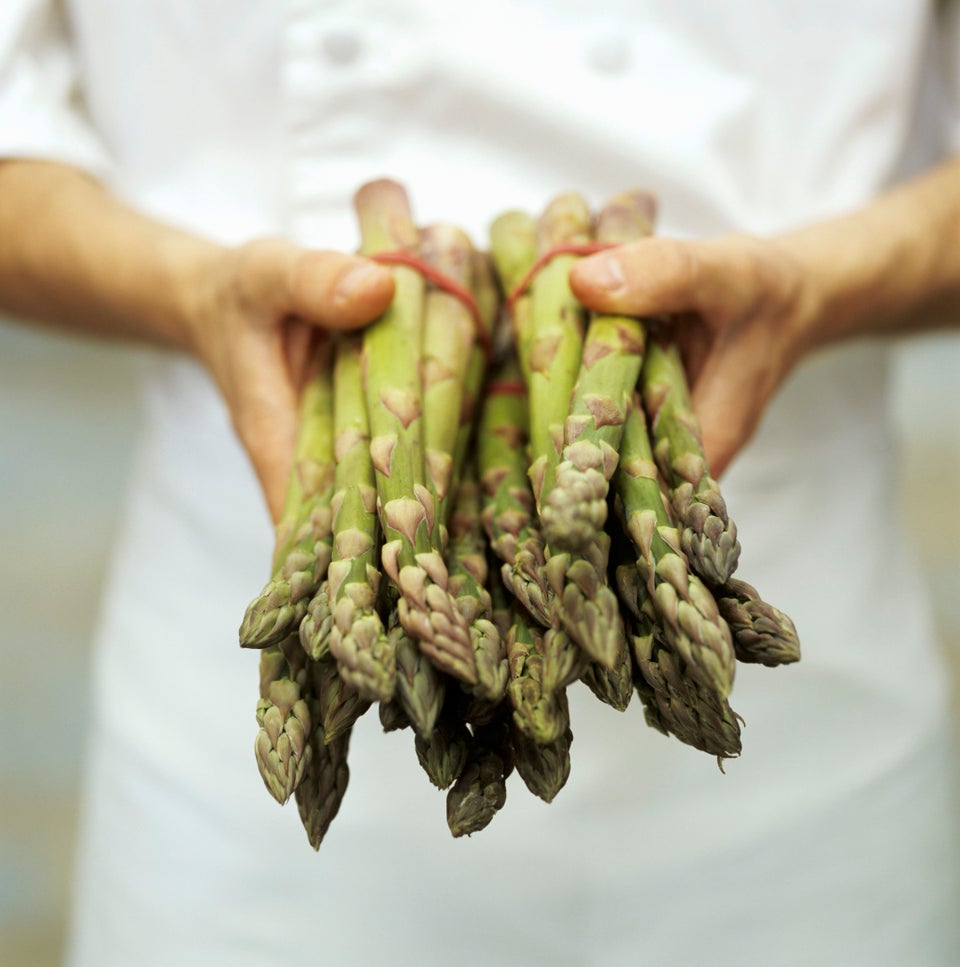 16 Foods Good For Longevity
Popular in the Community