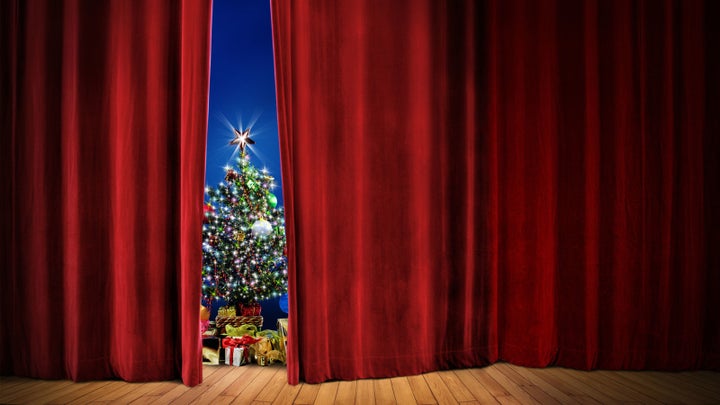 It's that time of year again. Christmas.
And true to the season, brands and advertisers alike have come to the table with their very best efforts to win our hearts, minds and hard-earned pounds.
Some, like Asda and Argos, were comically early, releasing their ads in the very first week of November. Others are just early.
For this particular roundup, we've focussed on the UK. Consider this the British edition.
Agency: Saatchi & Saatchi London
Asda offers a hefty dose of Charlie and the Chocolate Factory style nostalgia as we follow a young girl and her grandfather stumbling upon Asda's Christmas factory. Here they find Borrower-sized Asda employees, beefy men smashing through igloos, and a gin-infusing truffle ray gun.
Asda hopes to show shoppers they needn't compromise on 'providing the most magical experience for their loved ones'.
Asda will also use Trueview videos for the first time. The new product from Google that connects audience search terms to relevant video content online via YouTube and Facebook. As a side note, its explainer video from YouTube is strange.
M&S – Paddington & The Christmas Visitor
Marks & Spencer has teamed up with Paddington Bear in a campaign that launches ahead of the film release of Paddington 2. The well-known bear unwittingly saves Christmas for friends and neighbors when he mistakes a burglar, who has just stolen everyone's presents, for Santa Claus. Though of course, Paddington teaches him the error of his ways.
In addition to the ad, more than 90 Paddington products will be on sale throughout Marks & Spencer stores, including a limited-edition children's book that will raise funds for NSPCC's ChildLine service.
The ad was animated by world-renowned animation house Framestore.
Argos – Ready For Takeoff
Told straight from an Argos distribution center, the opening scene shows us elves diligently preparing gifts to be delivered by Santa. Chaos quickly descends as Santa, sat in a souped-up sleigh takes off without an all-important present.
Elves are loyal servants. And the protagonist refuses to see the sleigh take off into the night without the young boys present safely stowed. So, in a bid to promote Argos's commitment to super speedy delivery, we see the elf doing everything she can to ensure the present arrives on time.
Interestingly, Argos gave a lucky few children the opportunity to appear in the ad. Parents had to submit an image of their child via Twitter or Facebook using the hashtag #ReadyForTakeOff.
Waitrose – Christmas Together
A snowstorm rendering a group of stranger's pub-bound is the Christmas ad Waitrose has opted for this year. We like it. It's shot in a tasteful black and white, it's beautifully lit and hammers home the idea of togetherness away from technology.
Full marks go to Waitrose for #Christmastogether.
Tesco – Everyone is Welcome
Tesco's effort at a Christmas ad last year was, in all honesty, awful.
But this year we've been taken by surprise. We're shown a multitude of families celebrating Christmas (and Eid), each in their own unique way.
From arguments over turkey basting to contingency barbecuing, this spot ranks highly when compared to the rest.
The social faux pas of 'double dipping' is the big idea of one of three different ads being released by Lidl this Christmas. They've opted for diversity in catering options over the traditional turkey route whilst showcasing value for money. It's comical whilst staying close to the brand proposition. Wonderful stuff.
John Lewis – Moz The Monster
No Christmas ad line up would be complete without the reigning king, John Lewis. They've captured the minds of audiences since the 2011 'Gifts You Can't Wait To Give' campaign.
This year is no different. Moz is the monster under the bed who has charmed millions of households – including us – and even roused a few parents to complain that since viewing, their child has become terrified at the prospect of going to bed.
Debenhams – You Shall Find Your Fairytale Christmas
Debenhams have opted to remake the classic tale of Cinderella in a campaign that marks the end of an 8-year relationship with its agency JWT.
Shifting its strategy to focus on emotional storytelling, the Christmas ad is narrated by Ewan McGregor who tells a tale of a woman who loses her shoe and the man who tries to find her and return it. Of course, he opts for social media to meet her again.
Support HuffPost
The Stakes Have Never Been Higher
Related
Popular in the Community