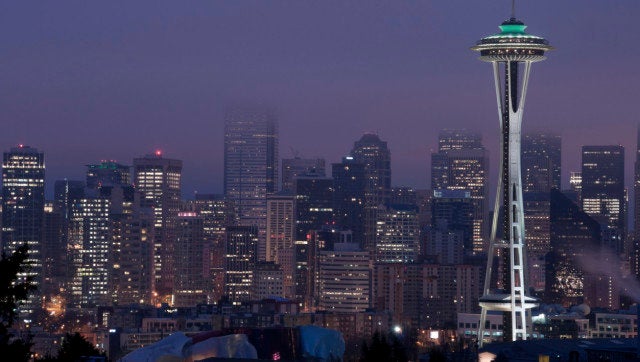 Writer Joan Didion famously called New York City a place only for the very young. While New York certainly made a new list of the top cities for post-grads, this fact is only one-tenth of the story.
Apartment Guide, an apartment-finding website and mobile app, recently released the findings of its survey of college grads entering the workforce. More than 70 percent of graduates surveyed said they plan to move to a new city once they finish school. To help them decide where to land, Apartment Guide also used its findings to rank the 10 best cities for recent college grads.
In its survey, Apartment Guide found that 80 percent of respondents moved to cities where they could find a job rather than their favorite city. Additionally, some 42 percent of post-grads surveyed said they were ready to relocate to a quieter suburb, compared to 31 percent who said they prefer a big-city experience.
So check out the list, and complain in the comments if Apartment Guide committed the cardinal sin of omitting your favorite place. Or don't, and enjoy less competition next time you're looking for a new place to call home! Find out about the ranking's methodology below the slideshow.
PHOTO GALLERY
Top 10 Cities For Post-Grads : Apartment Guide List
Methodology via Apartment Guide:
The survey was conducted among 1,000 adults in the U.S. The interviews were conducted online by RedShift Research in March 2013 using an email invitation and an online survey. Quotas were set to ensure reliable and accurate representation of the total populations aged 18 and older. The margin of error at a 95 percent confidence level is, plus or minus, 3.1 percentage points. The top 10 cities for post-grads list was determined by OnBoard Informatics data analyzing included POI including restaurants, bars, nightlife, entertainment, etc.
Calling all HuffPost superfans!
Sign up for membership to become a founding member and help shape HuffPost's next chapter