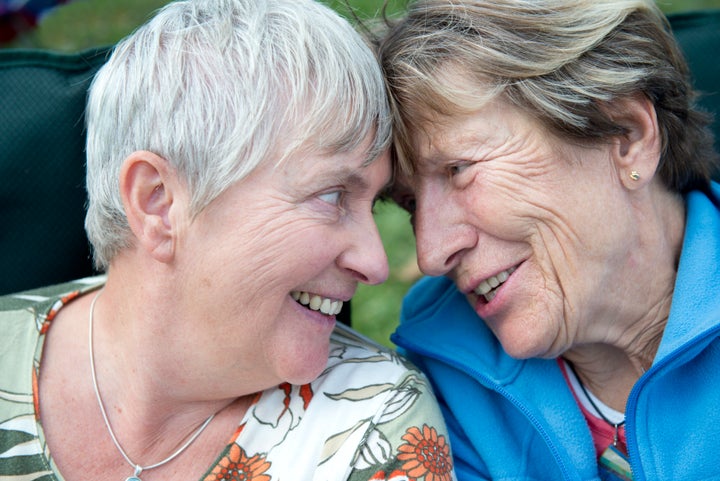 The cities are scattered across the country, with multiple locales in California and Florida having both a large senior population as well as a high number of same-sex households. Other good retirement cities were included because of the senior support services they provide, their reputations as gay-friendly communities, or their abundance of hospitals, home health and Medicare providers.
The list may contain some surprises!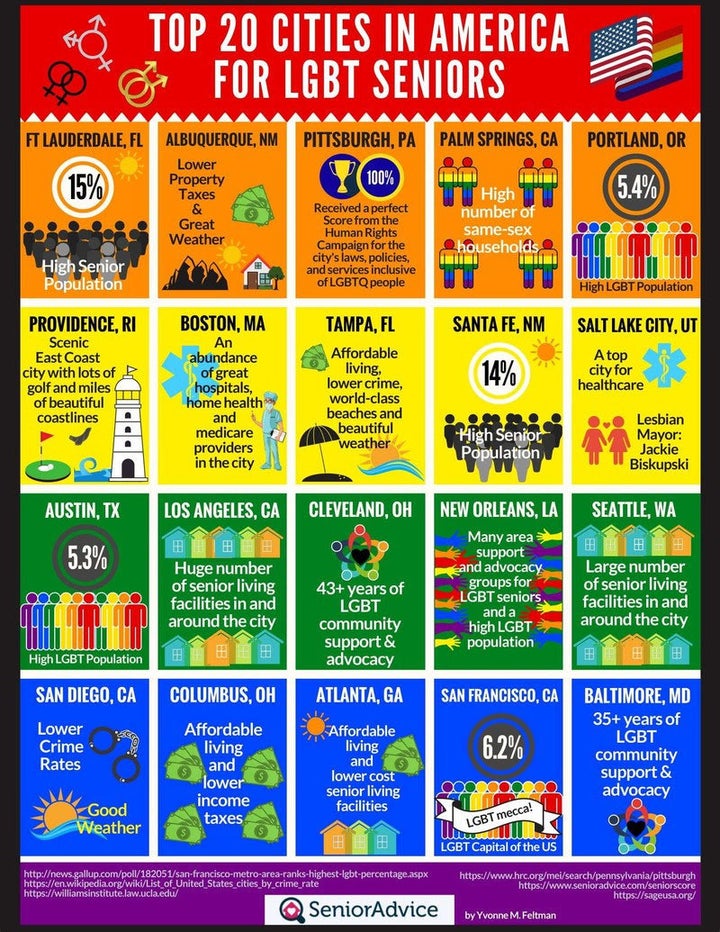 More than 100 factors were considered in developing the list, said a SeniorAdvice spokesman. Among them: the percentage of LGBTQ population in the area, available social activities, festivals, weather, the existence of an LGBTQ Chamber of Commerce, presence of gay-friendly senior communities, quality of health care, number of hospitals and pharmacies, local and state legislation protecting the LGBTQ community, cost of living, and the city's SeniorScore ― SeniorAdvice's own scoring system designed to identify and measure livability for seniors.
The full list of cities, in no particular order, is below:
1. Ft. Lauderdale, Florida
5. Palm Springs, California
7. Providence, Rhode Island
11. New Orleans, Louisiana
15. San Diego, California
17. San Francisco, California
18. Albuquerque, New Mexico
20. Pittsburgh, Pennsylvania