As part of this week's National Bike To Work Week, which happens every May, cycling enthusiasts are encouraged to ride their bikes to work Monday through Friday.
The challenge, posed by event sponsor The League of American Bicyclists, is certainly easier to do in some cities than in others. And with Zillow's latest ranking of the most bike-friendly cities in the country, the ability to bike to work will cost you.
Based on housing and Census data, Zillow ranked Seattle, with its seven miles of protected bike lanes, as the most bike-friendly city in the country. In the Emerald City, bike commuters spend 27 minutes on average getting to work, compared to the average 32 minutes it takes for those taking public transportation.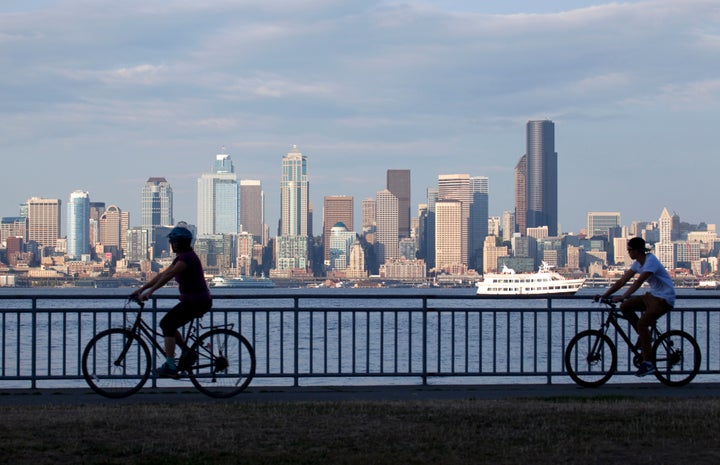 The Seattle Times reported that local cyclists are dubious of Zillow's findings, but that the report showed cities with the best biking infrastructures (Seattle, San Francisco and Portland) are also those with some of the country's highest rents and home prices.
"People who bike when they're young and are looking to start a family, they're in this conundrum all the time: How am I going to keep doing this if I can't find a place to afford within a bikeable area?" Tom Fucoloro, editor of the Seattle Bike Blog, told the paper.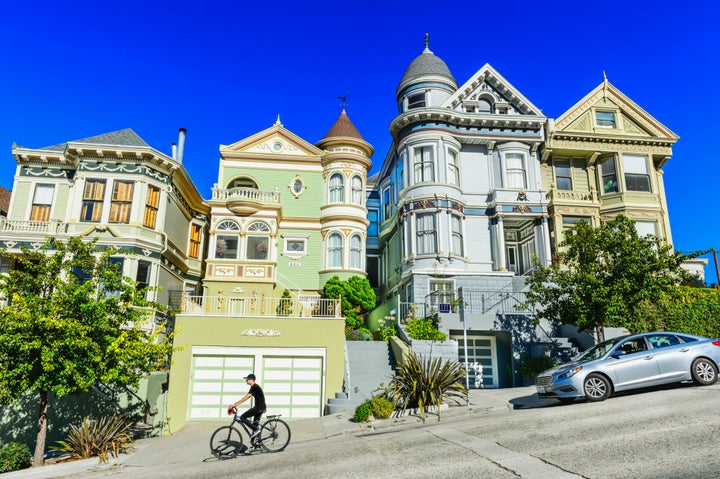 Zillow's Chief Economist Svenja Gudell said in a statement that it's hard to tell whether these cities are bike friendly because of the high concentration of cyclists there, or if it's the other way around.
"It's probably a little of both... Bike-friendly amenities -- like pet-friendly amenities in apartments -- say something about the people who live in the cities on this list. These things often go hand-in-hand with a taste for urban living and an active sensibility."