Television audiences are beyond loyal. Indeed, post-50s remember their favorite sitcoms with particular passion and nostalgia. Just the sound of those great TV theme songs brings us to our feet. So, veteran TV sitcom stars who made us laugh out loud, sit up and take notice. Millions of us watched you and loved you, so please come back and make us laugh out loud one more time. Don't you owe your fans that much? Yes, yes you do.
(We can't pick some of our favorites such as "The Jeffersons," "Sanford and Son," "Different Strokes," "Newhart," "The Golden Girls," "Welcome Back, Kotter," etc. because too many of the main cast members in each show are deceased.)
We found out recently that NBC is reviving "Coach" and there are discussions about bringing "Full House" back to life on Netflix, which takes them off this list. So, after all that, here are our picks for 21 of the funniest sitcoms (in no particular order) from the 70s, 80s and 90s who should step up and give us a reunion show!
"Happy Days" (ABC, 1974 -- 1984)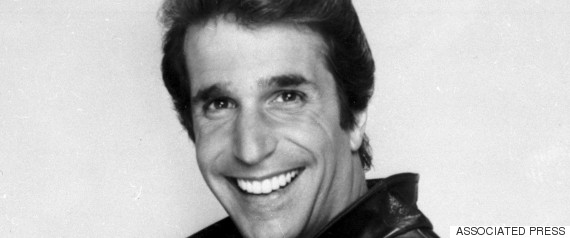 Oh, happy days! The '50s and '60s can be truly classified as "the good ol' days," and nobody showcased those two decades better than the nostalgic sitcom "Happy Days" with Richie Cunningham (Ron Howard), Ralph Malph (Don Most), Potsie (Anson Williams), Mr. & Mrs. C (Tom Bosley & Marion Ross), Joanie Cunningham (Erin Moran), Chachi (Scott Baio), and, of course, Mr. Cool himself, Fonzie (Henry Winkler)! The only cast member we'd be missing here is patriarch Howard Cunningham (Tom Bosley passed away in 2010). Could Henry Winkler picture a 60-year-old Fonzie and would he do a reunion show? Yes, absolutely, he told me in an interview. Okay (creator) Garry Marshall, the ball's in your court!
Laverne and Shirley (ABC, 1976 -- 1983)
"Schlemeel, schlemazel, hasenferrer incorporated" ... Laverne (Penny Marshall) and Shirley (Cindy Williams) could actually count to eight and skip at the same time -- and, as creator Garry Marshall described them: "They're the kind of girls who date the fleet." The four main stars are still rolling around Hollywood somewhere so they could revive their characters as 60-somethings and let us see what they're doing now. How many times have L & S been married by now? Have Lenny (Michael McKean) and Squiggy (David L. Lander) grown out of their greasy, dorky hair-dos? Nobody entered a room quite like these two lovable goof-balls. Here are some of the funniest entrances (and exits) of all time on a sitcom!
"Family Matters" (ABC, 1989 -- 1997, CBS, 1997 -- 1998) We do have a lovely double entendre here in the title of "Family Matters" the thought being that the family unit does indeed matter while exploring family matters as they occur in every day life. We loved this family -- the Winslows: police officer Carl (Reginald VelJohnson), his wife, Harriett (Jo Marie Payton), son Eddie (Darius McCrary), daughter Laura (Kellie Shanygne Williams), youngest daughter Judy (Jaimee Foxworth) and that overzealous nerdy next door neighbor Steve Urkel (Jaleel White). So, doing a reunion show with the Winslow family in the here and now would answer a question on all of our minds. Does grown-up Urkel still wear those oversized glasses, are his pants finally touching his shoes, and does he still wonder out loud: "Did I do that?"
"Family Ties" (NBC, 1982 -- 1989)

The beauty of this sitcom family, the Keatons -- liberal, baby boomer, former hippie parents Stephen (Michael Gross) and Elyse (Meredith Baxter); conservative entrepreneur-wanna-be son Alex (Michael J. Fox), adorable "airhead" fashion conscious daughter Mallory (Justine Bateman); and youngest daughter, tomboy Jennifer (Tina Yothers) -- is that there's someone for everybody to identify with. Do we have a good reason to bring this family back? Yes! We don't even have to say 'why.' So many humorous possibilities.
"Murphy Brown" (CBS, 1988 -- 1998)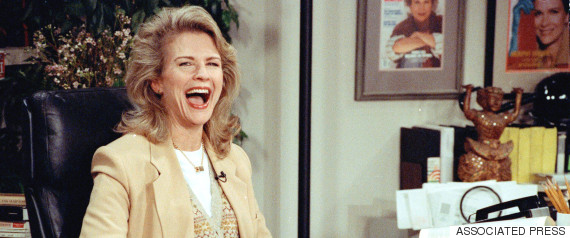 "Murphy Brown" answered the age-old question: Can an over-40, feisty, single, sharp-tongued independent woman who is a recovering alcoholic and an investigative-journalist-TV-news-magazine anchor keep a personal assistant for longer than 24 hours? (That running joke worked very well.) Now, let's bring back that infamous news staff: Murphy (Candice Bergen), uptight veteran anchor Jim Dial (Charles Kimbrough, yuppie, excitable executive producer Miles Silverberg (Grant Shaud), investigative reporter -- and "Murph's" best friend -- Frank Fontana (Joe Regalbuto); and the perkiest "former Miss America" to ever do lightweight celebrity profiles on a news magazine show, Corky (Faith Ford) so we can take a look to see if any of them are still in the news business. Given the dog-eat-dog environment in the television news profession, we're betting not. But that's why this reunion show would be so funny!
First of all, I'm not happy that NBC took "Alf" off the air. I demand to know who made that decision. You don't have to be under three to appreciate a friendly extraterrestrial alien life form whose spacecraft falls to earth from the planet Melmac and lands on an American family's garage. That lucky family -- The Tanners, who include Willie (Max Wright), wife Kate (Anne Schedeen), teenage daughter Lynn (Andrea Elson), younger son Brian (Benji Gregory), and Lucky the cat -- adopt Alf (Paul Fusco), hiding him in their house (he seems to hide out mostly in the kitchen) from the U.S. Alien Task Force. Let's bring the adorable furry guy back and see how little he's aged compared to the rest of the family.
"The Partridge Family" (ABC, 1970 -- 1974)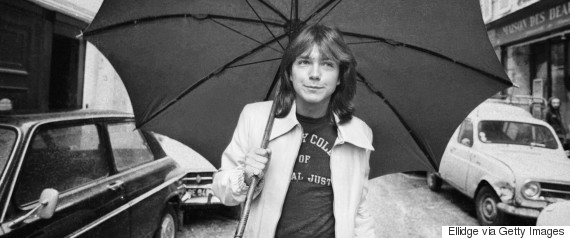 I'm not going to pretend that the cast of this musically driven sitcom has had an easy road since the show left the airwaves in 1974. No reason to elaborate, just hoping the cast would be willing to reunite to bring back the magic that made the show so popular. Matriarch Shirley (Shirley Jones) and her children Keith (David Cassidy); Laurie (Susan Dey); Danny (Danny Bonaduce); Chris (Brian Forster) and Tracy (Suzanne Crough) kept us entertained with so many hits, including "I Think I Love You" and "I Woke Up Loving You This Morning." We still love you Partridge Family. Come on back -- one more time.
"Who's The Boss" (ABC, 1984 -- 1992)
Okay, we gotta know! Did Angela Bower (Judith Light) and Tony Micelli (Tony Danza) ever actually tie the knot? Is Samantha (Alyssa Milano) and her husband Hank (Curnal Achilles Aulisio) still married? Is Mona (Katherine Helmond) -- at 85 -- still feisty and sexually aggressive? What is Jonathan Bower (Danny Pintauro) doing these days? And WHO IS the boss now? Cast and crew, please report to the sound stage.
"The Brady Bunch" (ABC, 1969 -- 1974)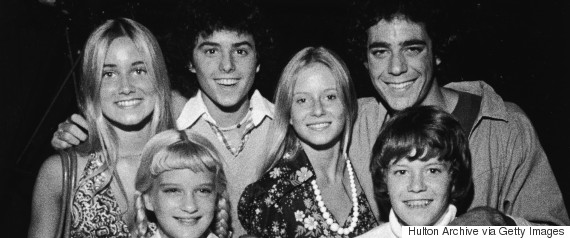 The two people missing in action with this happily-ever-after blended family is patriarch Mike Brady (Robert Reed passed away in 1992) and housekeeper Alice (Ann B. Davis passed away in 2014). But there are seven primary family members (and God knows how many spouses and grandchildren by now) who could get together on someone's birthday, marriage, the birth of a child, Thanksgiving, Christmas, Easter, Mother's Day... the possibilities are endless. Maybe Joe Namath will show up again on the family's doorstep (doesn't that happen in every home in America?). Brady Bunch cast -- Carol Brady (Florence Henderson, Greg (Barry Williams), Marcia (Maureen McCormick), Peter (Christopher Knight), Jan (Eve Plumb), Bobby (Mike Lookinland) and Cindy (Susan Olsen) -- 'here's the story of a lovely lady' that needs a reunion right about now.
"The Love Boat" (ABC, 1977 -- 1987)
First of all, think of all the guest possibilities on "The Love Boat" reunion show who could join Capt. Merrill Stubing (Gavin MacLeod), Dr. Adam Bricker (Bernie Kopell), bartender Isaac Washington (Ted Lange), Purser 'Gopher' Smith (Fred Grandy), cruise director Julie McCoy (Lauren Tewes), and the captain's daughter, Vicki Stubing (Jill Whelan). This is not a stretch. The crew could all take a little 'reunion' cruise together for old times' sake, where, at last, each one finds their own true love. After all, "love is in the air."
"Cheers" (NBC, 1982 -- 1993)

Wasn't bartender Sam Malone (Ted Danson) -- who owned the bar, Cheers -- the most adorable skirt chaser you've ever seen? He's a bit older (and, we think, wiser) now so it makes us wonder if he ever settled down and got married? And we need to know what happened to the rest of the gang: feisty mother-of-eight waitress Carla Tortelli (Rhea Perlman), academically superior waitress Diane Chambers (Shelley Long), regular beer connoisseur Norm(George Wendt), know-it-all postal worker Cliff Clavin (John Ratzenberger), over-the-top psychiatrist Frazier Crane (Kelsey Grammer), missing-an-oar-in-the-water bartender Woody Boyd (Woody Harrelson), Frasier's main squeeze Lilith (Bebe Neuwirth), and bar manager Rebecca Howe (Kirstie Alley). Surely one of Carla's kids is getting married for the third time which could bring them all together. Let's drink to that
"WKRP in Cincinnati" (CBS, 1978 -- 1982)

So where are our cool WKRP staff members 33 years after the TV show went off the air? There were program director Andy Travis (Gary Sandy); DJ Venus Flytrap (Tim Reid); veteran DJ Dr. Johnny Fever (Howard Hesseman); slightly neurotic newsman Les Nessman (Richard Sanders); sweet ingenue Bailey Quarters (Jan Smithers); sleazy salesman Herb Tarlek (Frank Bonner); blond sex symbol Jennifer Marlowe (Loni Anderson); and station manager Arthur Carlson (Gordon Jump)? Radio station staff and hard-working DJs usually change stations faster than a you can say "fired." Wait! What if they are all still working at WKRP? Now we have a humorous reunion show!
"Doogie Howser, M.D." (ABC, 1989 -- 1993)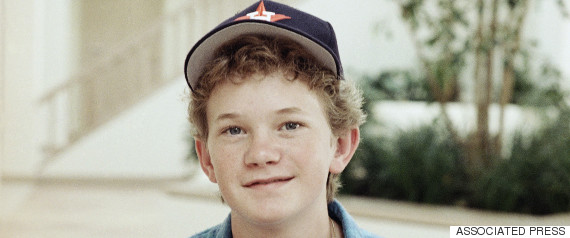 I officially fell in love with Neil Patrick Harris in 1989 when he starred as the precious teenage medical prodigy "Doogie Howser, M.D" on ABC. It was a platonic crush that still hasn't quite gone away. We need to bring back Doogie (probably referred to as Dr. Howser now) and see if he has encountered any pimple-faced docs along his path. There were a few recurring characters in the show but we'd really like to see if best friend Vinnie (Max Casella) ever became a film director, and if Doogie's father Dr. David Howser (James B. Sikking) and mother Katherine (Belinda Montgomery) are now living in Florida. We're thinking they probably moved to Europe with Doogie. And did Doogie give up medicine after he resigned from the hospital and moved to Europe? So many questions!
"Taxi" (ABC, NBC 1978 -- 1983)
We had no idea that a bunch of cab drivers could be so entertaining until we got wind of some New York City taxi drivers and their verbally abusive dispatcher Louie De Palma (Danny DeVito). The taxi troupe included mild-mannered recovering compulsive gambler Alex Rieger (Judd Hirsh); conceited actor Bobby Wheeler (Jeff Conaway, who has passed away); sexy mother-of-two, Elaine Nardo (Marilu Henner); ex-boxer Tony Banta (Tony Danza); the-light-is-dimming-fast Rev. Jim Ignatowski (Christopher Lloyd); immigrant Latka Gravis (Andy Kaufman... who also has passed away); and Latka's wife Simka (Carol Kane). Are they still driving cabs? Probably not, but it would be so touching to see them all go to Latka's and/or Bobby's funeral (they could have just passed away), and, somehow, I'm guessing laughter will ensue.
"Frasier" (NBC, 1993 -- 2004)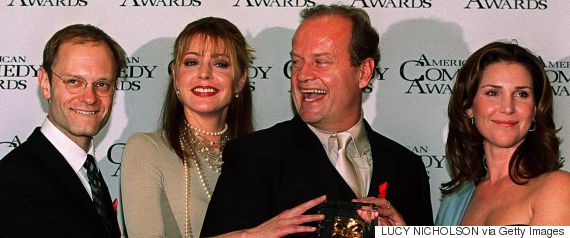 See "Cheers" and let Frasier bring Niles (David Hyde Pierce) and Daphne (Jane Leeves) along for the ride. (A two-fer).
"The Wonder Years" (ABC, 1988 -- 1993)
No matter when you were born or what decade you "grew up" in, we all become nostalgic about our own "wonder years." Kevin Arnold (Fred Savage) and his family: dad Jack (Dan Lauria), housewife mother Norma (Alley Mills), older hippie sister Karen (Olivia d'Abo), wisecracking older brother Wayne (Jason Hervey), best friend Paul Pfeiffer (Josh Saviano), and main squeeze Winnie (Danica McKellar) hit a home run as far as baby boomers were concerned when we stopped everything in our jumbled lives to watch "flashbacks" once a week of Kevin's life as it played out in the late 60s, cleverly narrated by his older 30-something self (voice of Daniel Stern). So, where are they now? I want them back all these years later -- if only for one more show because they got by "with a little help from (their) friends."
"Married With Children" (Fox, 1987 -- 1997)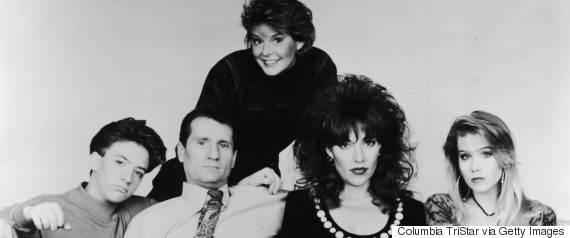 The Bundys are probably the most beloved dysfunctional family of all time. All these years later, Al Bundy (Ed O'Neill); big-haired wife Peggy Bundy (Katey Sagal); slightly promiscuous daughter Kelly Bundy (Christina Applegate); girl-crazy son Bud Bundy (David Faustino) are most likely still living together. We're not sure if feminist neighbor Marcy (Rhoades) D'Arcy (Amanda Bearse) and her second husband, pretty-boy dimwit Jefferson D'Arcy (Ted McGinley) still live next door, but we're betting Marcy is in a marriage contract for the third time (so we want to see husbands one, Steve (David Garrison), and two, (McGinley), show up just for fun.

"Roseanne" (ABC, 1988 -- 1997)
Ah, the Conners -- the working class family from Illinois with a limited household income that all middle-class Americans embraced. Let's pretend that Rosanne Conner (Roseanne Barr) and husband Dan (John Goodman) are still married with issues (in spite of the final episode which suggested that Dan had died... which could have been a dream). So what are their three kids doing these days: D.J. (Michael Fishman), Darlene (Sara Gilbert) and Becky (Lecy Goranson or Sarah Chalke)? And let's bring in all the supporting cast members over the years to round out the reunion show -- because we care.
"Friends" (NBC, 1994 -- 2004)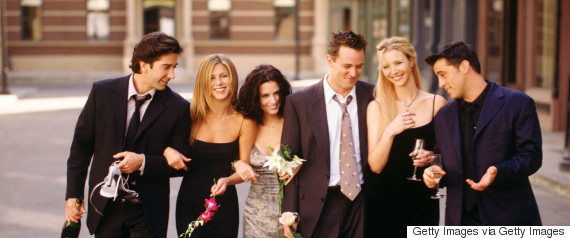 If you're sick to death of that crazy, popular, kinetic cast of "Friends" protesting too much about doing a reunion show, raise your hands! Let's call them out for their stubborn resistance. When three young men: Chandler (Matthew Perry), Joey (Matt LeBlanc) & Ross (David Schwimmer) and three young women: Phoebe (Lisa Kudrow), Monica (Courteney Cox) & Rachel (Jennifer Aniston) agree to do a sitcom, draw millions of us into their world, make us laugh uncontrollably and make us wish we lived in their apartment complex because we could use some loyal, mixed-up, ditzy friends... and we make them multimillionaires in the process, then they owe us a reunion show. Yes, it's just that simple. Just. Do. It.
"The Fresh Prince of Bel-Air" (NBC, 1990 -- 1996)
The show is described as "Inner-city rap met upscale Beverly Hills society..." which let us in on the journey of the inner-city teenager from Philadelphia, Will (Will Smith) who is sent to live with his respectable California relatives, the Banks: uncle Philip (James Avery); Vivian Banks (Janet Hubert): cousin Hilary (Karyn Parsons); Carlton Banks (Alfonso Ribeiro); and cousin Ashley (Tatyana Ali). The family reunites after the death of uncle Philip (James Avery passed away in 2013), and as at all funerals, there is always a mix of coping with the loss of a loved one and the laughter that ensues after sharing their funniest moments in their lives.
"Seinfeld" (NBC, 1989 -- 1998)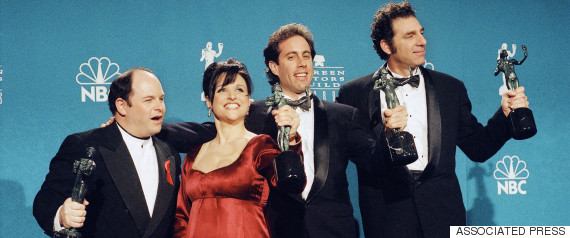 Let's play the "get out of jail free" card. Does anybody remember why Jerry (Jerry Seinfeld); George (Jason Alexander); Cosmo Kramer (Michael Richards); and Elaine (Julia Louis-Dreyfus) landed in jail on the last episode of "Seinfeld?" No, I didn't think so. But, we do know they're out by now, and we want them in our lives one more time. The show about nothing was actually about something. Failure. We love failure because we can all relate. We enjoy laughing at other people's failures. They all failed on so many levels. (God, I loved that show!) So, please, we're begging you, do one more show to let us see your epic fails one more time. Then, and only then, will we shut up about it.
PHOTO GALLERY
Most Memorable Daytime TV Moments Ever
Calling all HuffPost superfans!
Sign up for membership to become a founding member and help shape HuffPost's next chapter