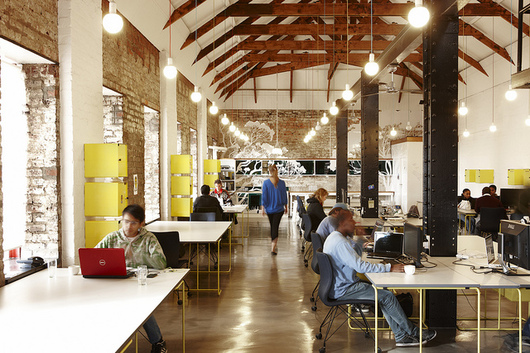 Image by Haldane Martin (via flickr)
In the postmodern era that we are living in, more and more careers require giving up the 9 to 5 mentality and being more flexible when it comes to the location of our work. Some believe this leaves no free time for us, making all our time "working time", while others couldn't be happier about not having to go to the office every morning. However, for employees, the location where they work still matters and since working at home might be too distracting for some, co-working spaces that have gained huge popularity during recent years can be a good alternative.
To begin with, co-working spaces are all about providing people with a shared working environment where different individuals (usually freelancers) with completely diverse careers and professions can share a place and do their jobs. Co-working spaces usually come in different forms. They are mostly cafes or anti-cafes but they can also be libraries or basically any space that offers all the basic facilities needed for working, and Wi-Fi of course. All the people usually seem to be completely in "work mode" in these spaces which only help you concentrate better and be more productive compared to working from home.
In the list below you can find some of the coolest co-working spaces in several European cities.
This spot in Milan is a typical anti-cafe where you pay not for what you eat or drink but rather for the amount of time spent there. What makes this place one of the coolest co-working spaces is the diversity of activities that are on offer there. This means apart from working on your laptop and helping yourself to their buffet you can also play some board games with newly made friends as a short break from your work.
They also have different talks, events and presentations here, so if you want to go there when it is more quiet you should probably check their website and pay a visit during a time when there is no event scheduled.
Milan has so many nice co-working places that it was very hard to choose only one. Open is a cafeteria, as well as a bookshop, that provides Milan residents with a cosy co-working environment. Although you can work in the cafeteria as well, it is separated from the co-working space which can also be rented out if you want the space all to yourself.
This is probably one of the nicest places in Milan to study or work as their bright interior design, with a lot of creative elements, will definitely serve as a peaceful place to work. And should you get tired and want a break from what you are doing you can have a look at the very unique collection of books that the bookshop has.
Image by Anna-Lena Schluchter
In addition to the comfortable working space that this Geneva place has, it also serves very delicious burgers and drinks. To make it clearer, Voisins doesn't have the sole purpose of providing a co-working space but it is a bar, a restaurant and a cafe at the same time.
Thus, Voisins probably is the perfect place in Geneva especially for those who intend to spend a lot of time working there as they can get a very tasty lunch without leaving their working environment.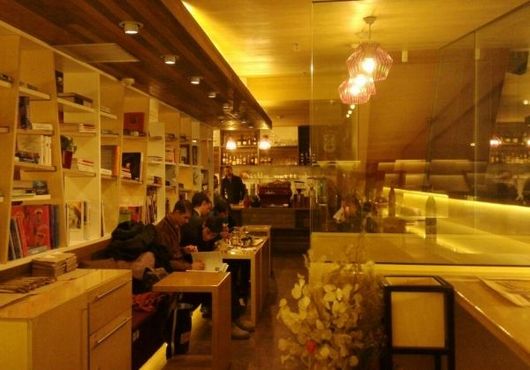 Despite the fact that this place in Kiev is relatively new, it is already much loved by locals. Although at first it doesn't look like a co-working space, besides coming here for a delicious cup of coffee, people also enjoy working here as they've got everything you need to work (Wi-Fi, power sockets, tables) and the environment of this cafe is amazingly cosy.
Moreover, those who are passionate about art will most likely love One Love Espresso Bar a little more after discovering the collection of Taschen art books available there.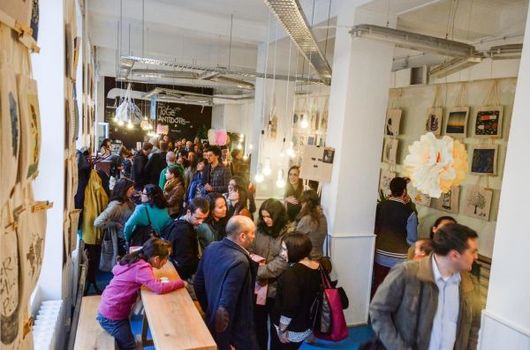 The idea of betahaus, created in Berlin, has been successfully incorporated in Sofia as well. Consisting of 2 floors, Betahaus Sofia offers a cafe downstairs as well as a co-working place upstairs. It succeeded in creating a strong community of people who have similar goals. The place itself organizes various workshops or seminars encouraging and supporting startups in Sofia and giving them a platform to express and exchange their ideas with others.
Consequently, if you want a comfortable working place in addition to seeing what the innovative youth is up to in Sofia, then Betahaus is a must-check.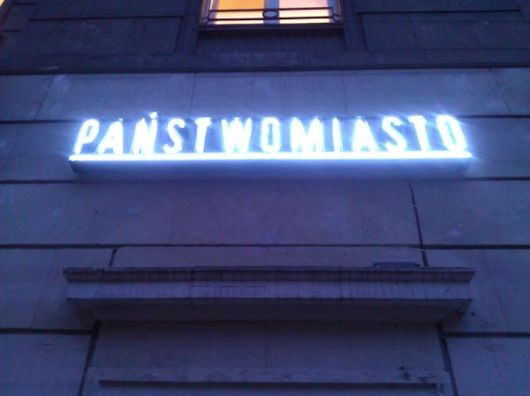 Located in a previous Warsaw ghetto that was completely renovated after the war, this place was created to be a cafe, a working space, a conference room or just a place for Warsaw residents to get together and talk. Here you can also participate in the events organized by NGOs and other small companies. In short, PaństwoMiasto is a space created to be used to the maximum benefit of the locals and the city.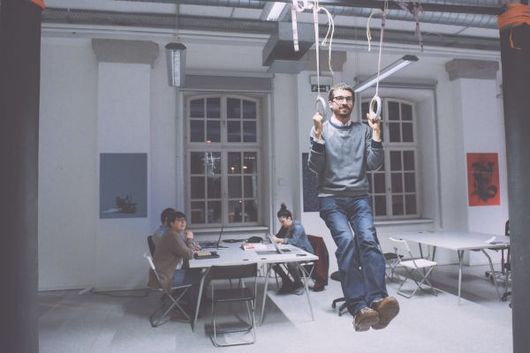 This place is one of the unique spaces in this list that does also have a cafe but rather is a 800 square meter office that brings young entrepreneurs and self-employed creative people together. Idea sharing is a vital part here as everyone tries to give input into making progress in the job opportunities in Slovenia and linking up young professionals to people who can help them bring their ideas to life. So, if you want to get some inspiration in addition to your ideas, as well as make yours heard, Polygon is the best platform for that in Sarajevo!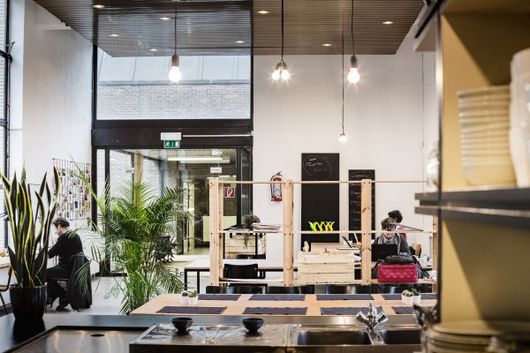 Are you looking for inspiration, productivity, quietness and as little distraction as possible? Then, LikeBirds in Ghent might be just the perfect place for you to get your work done. In comparison to coffeehouses, where no matter how hard you try you get distracted by the noise of coffee machines and the chatting of people, here people come solely to work (and maybe exchange a sentence or two with others). That is why this place is really calm and everyone has the mentality of getting as much done as possible while probably also drinking as much coffee as possible. On top of that, the big windows, bright walls and high ceilings only add up to the calmness of LikeBirds.
You, of course, have many more options when it comes to the location of working besides these co-working spaces. However, if you ever happen to visit one of the places mentioned in the list, productivity and enrichment of ideas are guaranteed.