"Parents can only give good advice or put them on the right paths, but the final forming of a person's character lies in their own hands." ~ Anne Frank
Being a teenager has always been difficult, but being a teenage girl in today's world is an emotional rollercoaster, an emotional minefield.
We live in the age of shock-and-awe advertising, celebrity worship and social media mania. There is a barrage of stimuli reaching teenagers every minute of every day. And much of the content they experience is sexually charged, drama-filled, mean-spirited or violent.
I have known Certified Life Coach Cassandra Brennan for over twenty years and I am very happy to have a place to refer young women to now that Cassandra has founded Greater Than Gorgeous, an online and in school educational community designed to shift the messages that young women receive, one young woman and one school at a time.
Cassandra developed Greater Than Gorgeous to combat the dark side of media and to help inspire young women to rise up together with confidence and strength. Her program focuses on being critical of media messages, developing a high sense of self-worth, self-esteem and self-love, and creating sisterhoods of young women that support and uplift one another.
For more than ten years Cassandra has been involved in women's groups and education and saw that there was a great need for young women to have more positive content in their lives.
She says, "I was worried for the next generation. I grew up in a time when it seemed that women were rising up to their place as equals beside men and then somehow our media went sideways and started systematically breaking girls down. I couldn't watch that happen and not take action. It is too important. I believe that strong, healthy, balanced women are the answer to all the world's problems. I want to create a new generation of game-changers and I am inspired every day by the young women I meet. They are so resilient, able to immediately tap into messages that nourish them and always ready to rise up. We are teaching each other every day what it means to be a woman in our society and it is an incredible, collaborative journey."
It is wonderful to see someone so committed to empowering young women! For more information please visit GreaterThanGorgeous.com.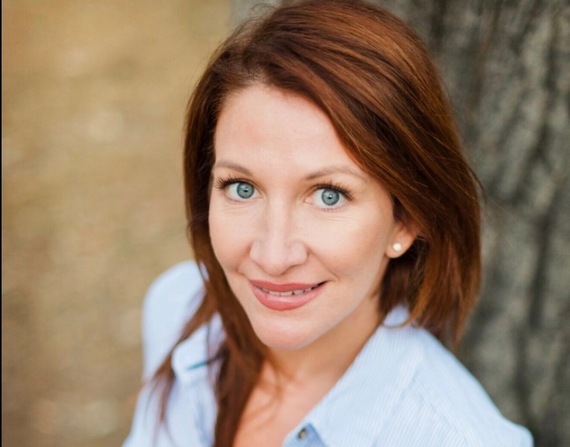 Calling all HuffPost superfans!
Sign up for membership to become a founding member and help shape HuffPost's next chapter