A group of coworkers in New York City rallied together to organize a baby shower that was fit not only for their colleague, but for Queen Bey herself.
On Wednesday, the marketing department at Humanscale, an ergonomic office tool company, threw a Beyoncé-themed baby shower at its Manhattan office for a coworker, Katie. Riley Andreu, known as @yelirand on Twitter, helped organize the shower and tweeted pics of the celebration. She told HuffPost that Katie adores Beyoncé and is expecting twins just like the singer was before giving birth in June.
"It was a group effort," Andreu said. "Katie is a huge Beyoncé fan and is pregnant with twins, so when it came time to plan her baby shower the theme just clicked."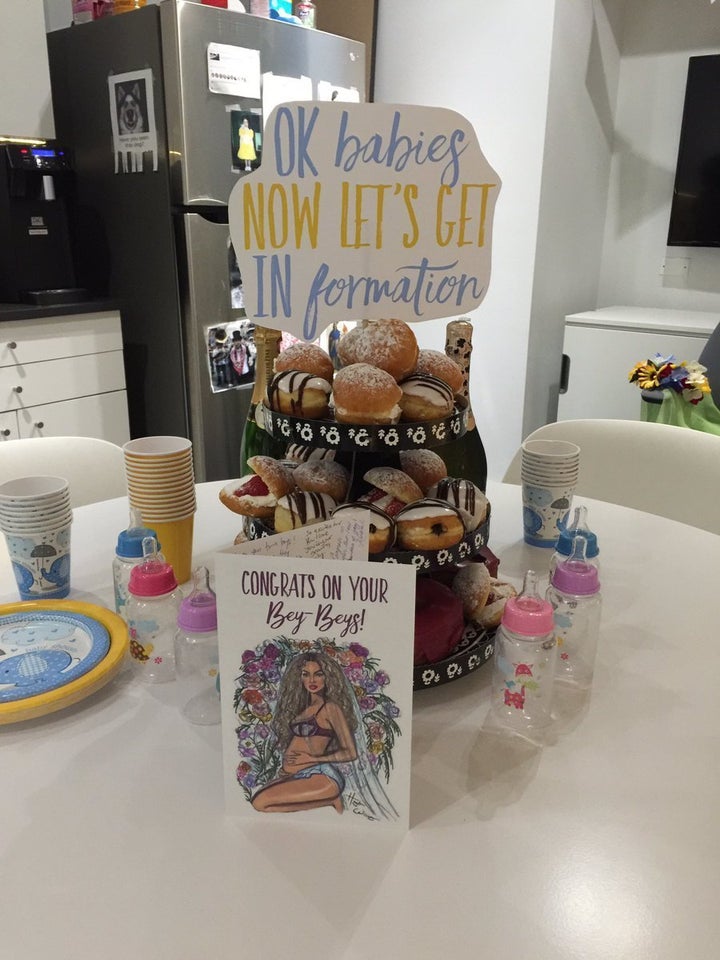 The baby shower featured a game called "Say My Name," a nod to the Destiny's Child song, in which they matched the celebrities to their kids' names. Andreu created photo booth signs (which she made available on Etsy) that included sayings like, "#slay," "#flawless" and "I woke up like this." Katie's card, illustrated by Hayden Williams, read, "Congrats on your Bey-Beys," and the drink of choice was (obviously) lemonade. To top it off, Katie got the chance to replicate Beyoncé's iconic maternity photo.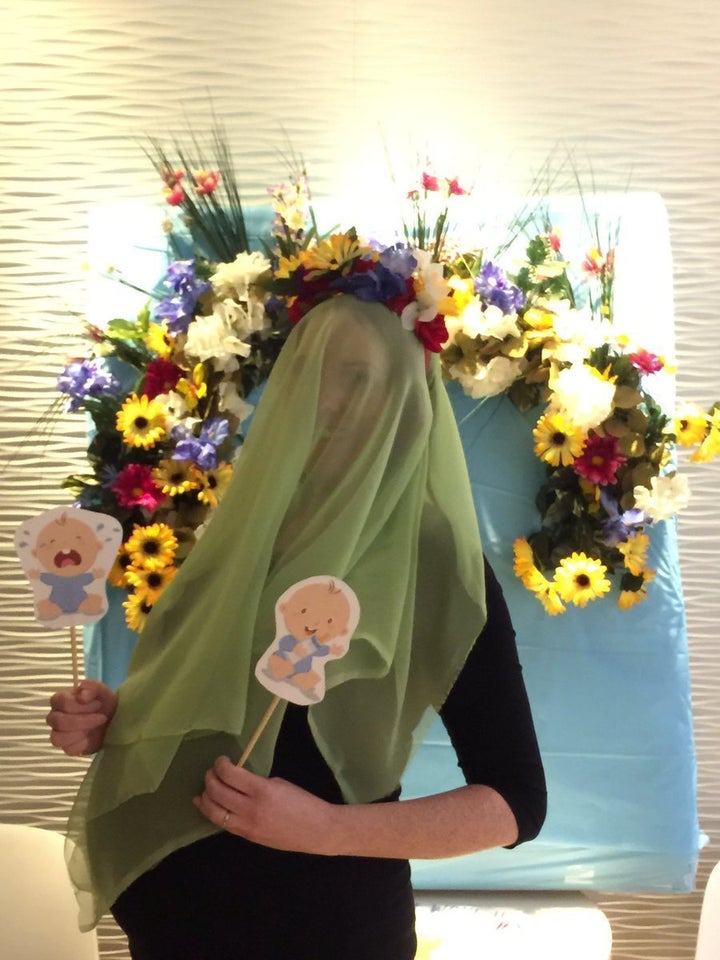 Andreu told HuffPost that Katie loved celebrating her pregnancy with the help of Beyoncé.
"The shower was a surprise and I think she was definitely shocked," Andreu said.
Since posting the photos from the shower, Andreu has watched her tweet skyrocket and rack up more than 18,000 likes and 5,000 retweets as of Monday afternoon.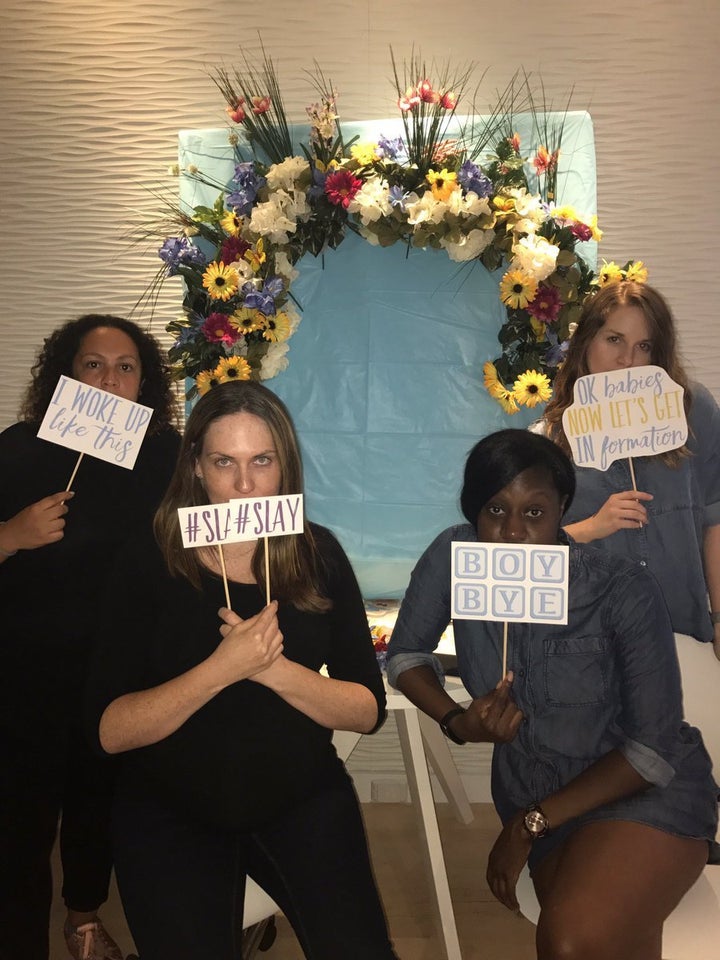 Andreu told HuffPost her team is excited about the buzz surrounding the shower.
"We have so much fun in our office and we're glad the world is getting to see that," she said.