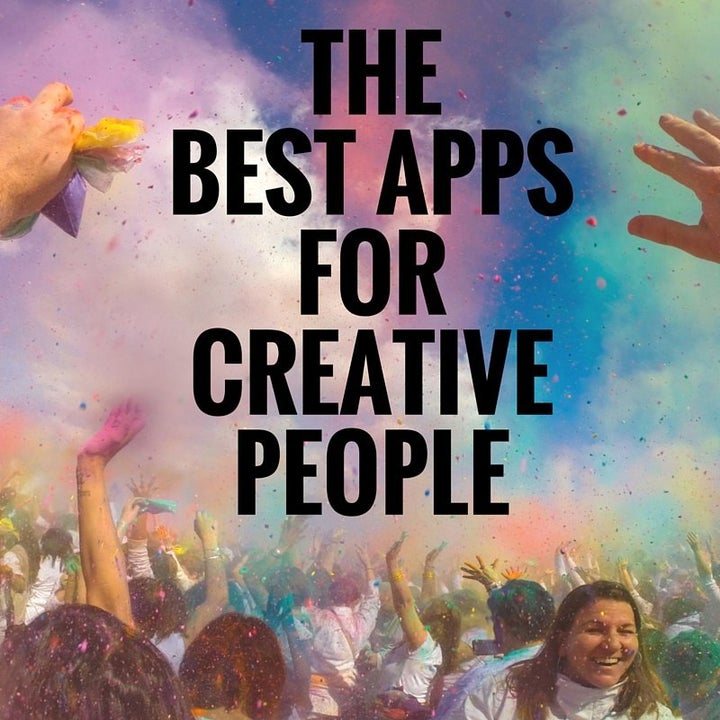 I'm the kind of person who doesn't like playing games on their iPhone. I'm not much for Candy Crush or Angry Birds or Words with Friends, and I don't play Solitaire. I know there are more sophisticated games out there too, like Framed. But I already spend enough time scrolling through Twitter, checking up on Instagram and reloading Facebook that I just feel guilty anytime I attempt to play a game.
There are moments when I don't want to be bogged down by the weight of social media, though, and I turn to an outlet on my phone. I don't want to glaze over as a cache of tiny squares flash before my eyes at a million miles a minute, but I want to partake in a semi-mindless activity that helps me relax or pass the time at an inopportune moment. Games just don't do it for me.
I am the kind of person who likes to make art on my phone, even if it's just doodling on a digital sketchpad. There are a lot of us out there. And we're hungry for a new app that can satisfy our attention, but not numb our senses. Here is a list of my favorites -- from painting to mixing music to creating animations to coloring books. Let me know your recs in the comments.
(Warning: I am an Apple user, but there are a few Android recs on the list.)
Art Set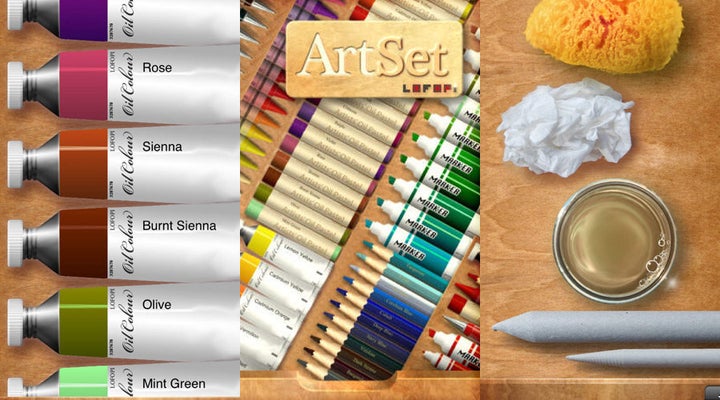 What is it? A virtual art set, equipped with paints, oil pastels, wax crayons, colored pencils and marker pens. You can draw and paint new images or import existing ones; you can blend, zoom for detail, add texture, and undo and redo. ALL THE THINGS, basically.
Who would like it? Anyone who wants to create art on the go.
Chromaldry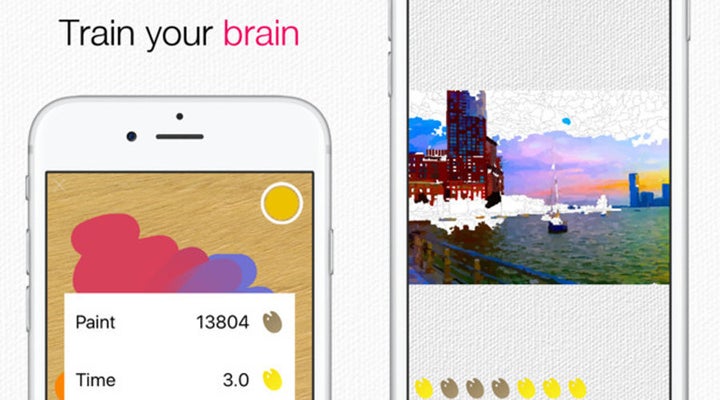 What is it? Coloring book art therapy. You can turn your photos into black-and-white versions of themselves, and add pigments just like you would any other coloring book. Remember, coloring is a stress-reliever.
Who would like it? Anyone searching for mindfulness without actually being able to let go of their phones.
Loop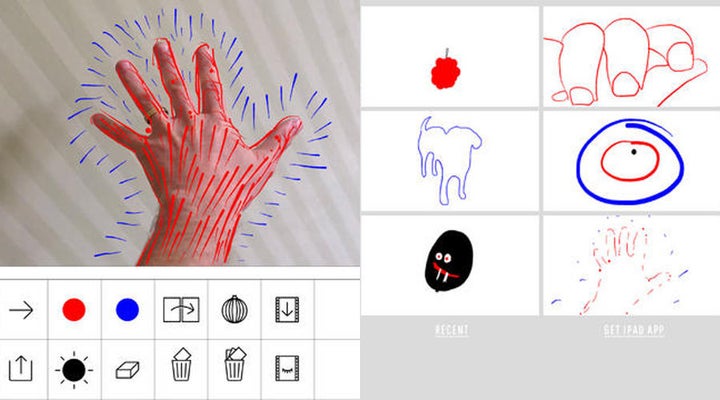 What is it? A hand-drawn animation tool!
Who would like it? Anyone's who dying to make their own cartoons from a mobile device.
Field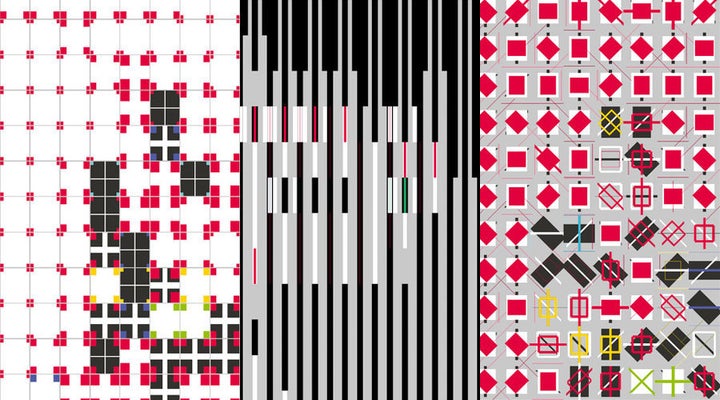 What is it? This one was designed by Austrian video artist Rainer Kohlberger. As its description states, the apps works through an iPad or iPhone's camera, reacting to the light and colors in your environment and translating them into tones, sounds and geometric patterns. Essentially, your taking pictures, but instead of realistic depictions of your friends sticking out their tongues, the end result will look a little like the one above, accompanied by audio determined by an algorithm.
Who would like it? Your nerdiest AV friend.
Brushes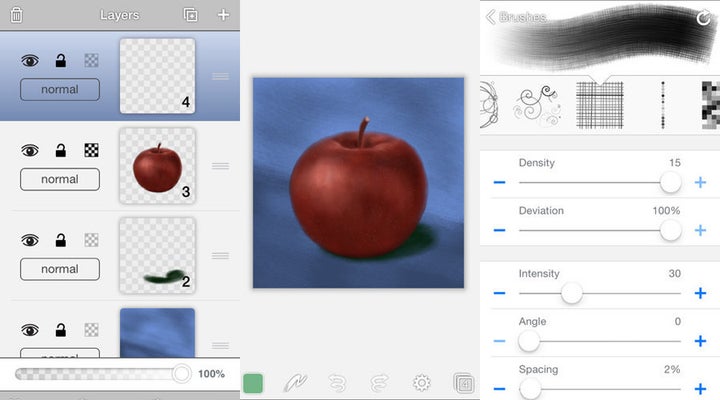 What is it? A painting app with various brush sizes and settings, simulated pressures, adjustable color opacity and layering capabilities. Bonus, you can record the making of a painting.
Who would like it? Painters, duh.
Bubble Harp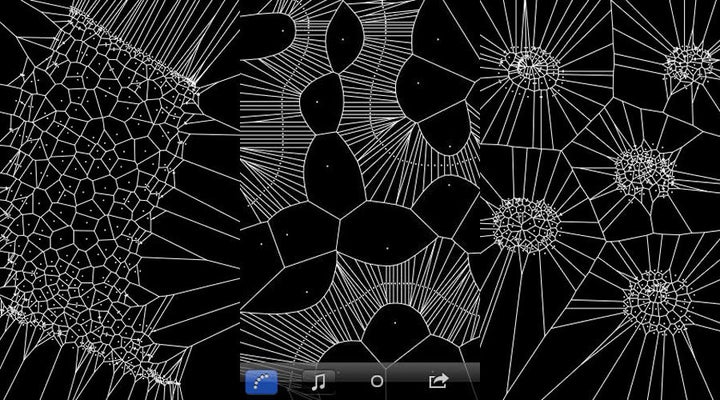 What is it? Created by quirky app guru and visual artist Scott Snibbe, Bubble Harp records and replays fingertip movements (long movements from a single point or several) as bubbles and translates them into music. The experience is a combination of drawing, animation, music, art, geometry and gaming.
Who would like it? An avant-garde gamer.
Bamboo Paper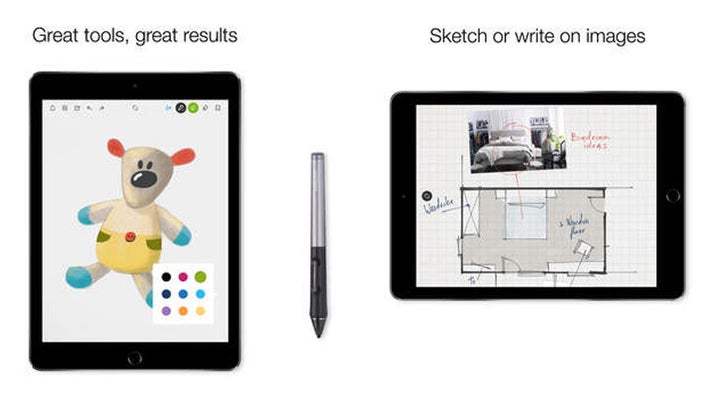 What is it? A digital sketch pad for drawings, notes and random scrawls that lets you zoom, import photos and share. (Best used with a Bamboo Stylus.)
Who would like it? Doodlers.
Keezy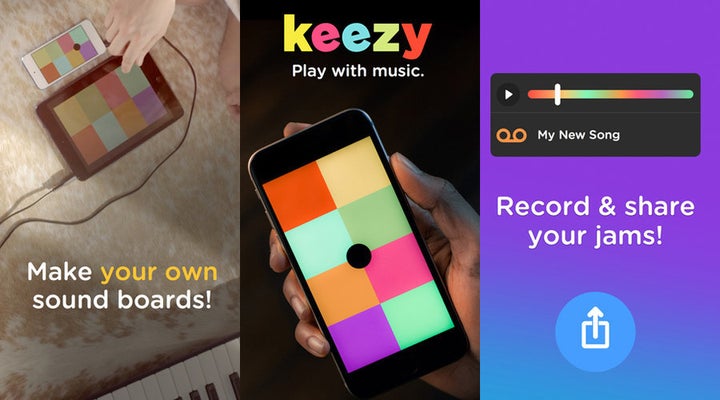 What is it? An app-turned-musical-instrument that lets event the most amateur of musicians master the art of a sound board using just eight colored tiles.
Who would like it? Musicians and wannabe musicians. Also, baby musicians and Reggie Watts, according to the iTunes description.
Colorfly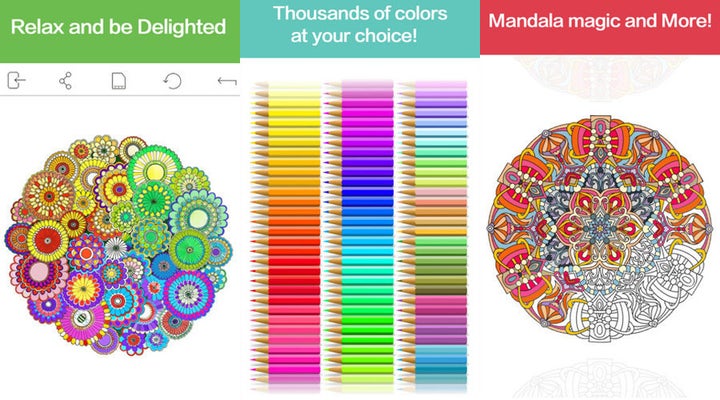 What is it? Another coloring book app, except this one is a digital version of Johanna Basford's Secret Garden images (you know, the coloring books you see at the front of your local bookstore and are practically leaping off the shelves).
Who would like it? Real, serious coloring book enthusiasts.
Uzu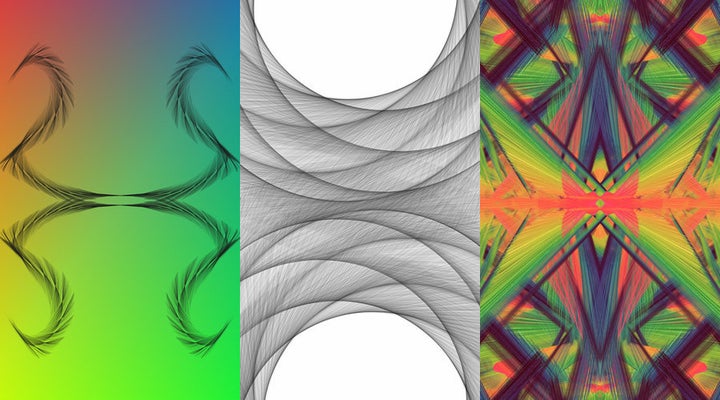 What is it? You might have to try this one out to see exactly what it involves, but I highly recommend it. From the iTunes description: "Uzu is a Generative Design Playground -- a sort-of math-physics-art-toy for anyone who ever loved spirographs, fireworks, planetariums, lava lamps, light sabers, pen lasers, tesla coils, christmas lights, or graphing calculators."
Who would like it? The kinds of people who spend hours staring at their iPads and wish they were doing something more intelligent.
Tayasui Sketches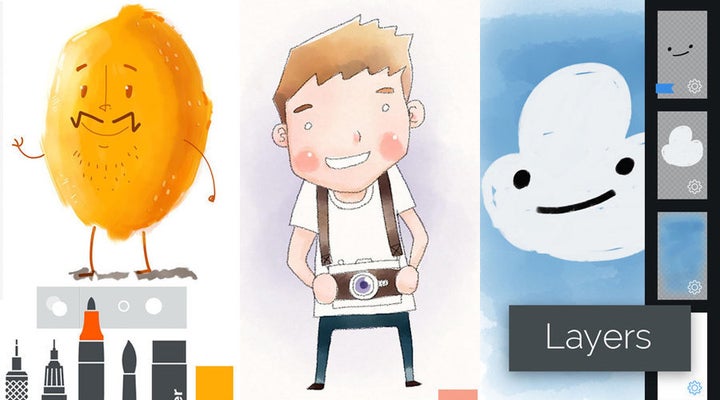 What is it? This drawing app includes digital pencils, Rotrings, watercolor brushes, and felt pens. I personally like it for the watercolor aspect.
Who would like it? People who like creating simple, daily drawings.
Price: Free (but you can purchase a pro toolbox)
Glitche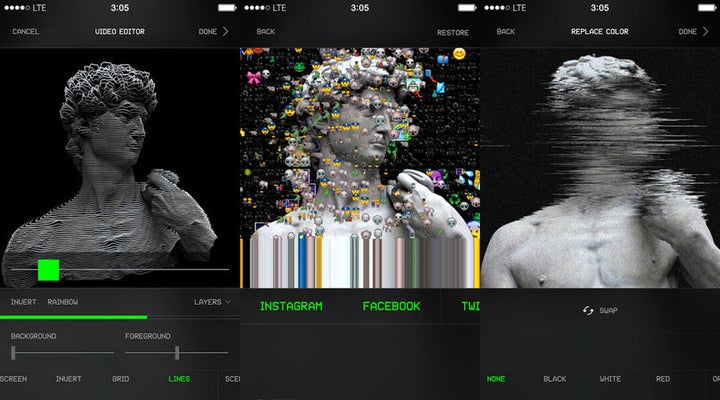 What is it? An app that let's you make glitch art. Lily Allen called it "sick" and I agree.
Who would like it? Lily Allen.
Penultimate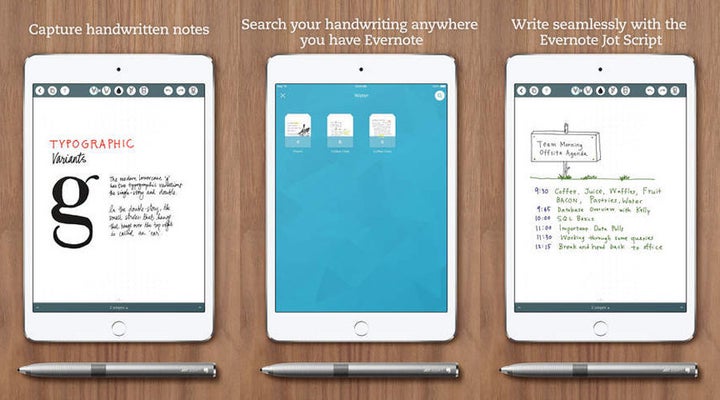 What is it? Really, just a notebook. But it let's you take handwritten notes, something that I love to do on the train or in a waiting room.
Who would like it? Those of us who miss the lost art of handwriting, or habitual doodlers, whose college course notes are littered with impromptu comic characters.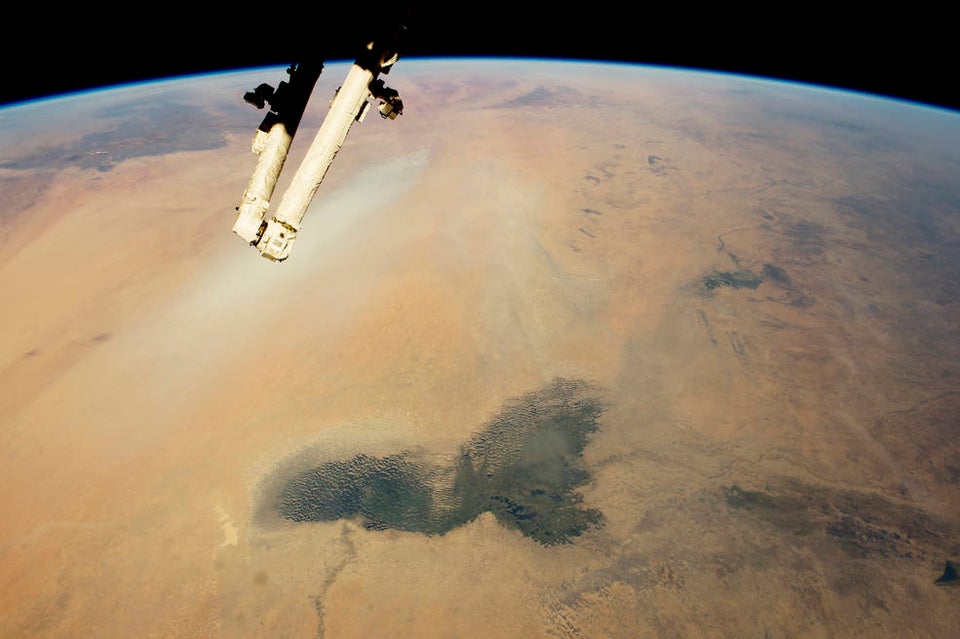 Top 15 Space Station Earth Images of 2015
Popular in the Community