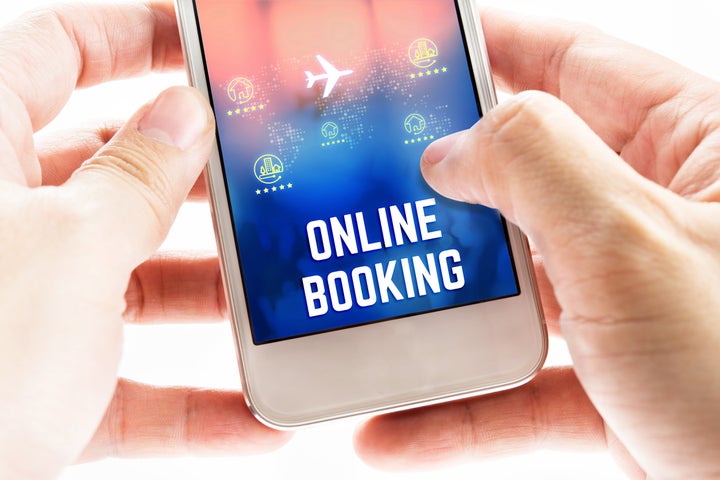 Ever wondered if there's a magic number of days before a flight when tickets are at their cheapest?
Science has an answer: 70 days before takeoff is now, on average, when flights within the continental U.S. are at their absolute lowest price. And if you don't nail 70 days ahead of your trip, you should usually book between 21 to 121 days in advance ― within a so-called "prime booking window" ― for the lowest possible prices.
At least, that's what newly released data tells us. The folks at CheapAir analyzed 917 million fares for 3 million trips taken in 2017, tracking ticket prices from about 320 days before takeoff all the way up to the day before. They calculated precisely which day each fare hit its lowest point, noting that the current cheapest day average ― 70 days in advance ― is earlier than last year's sweet spot of 54 days.
Some travelers may believe they'll find the lowest of low prices when they book either at the last minute or as early as a flight is offered. This, according to present data, is clearly false.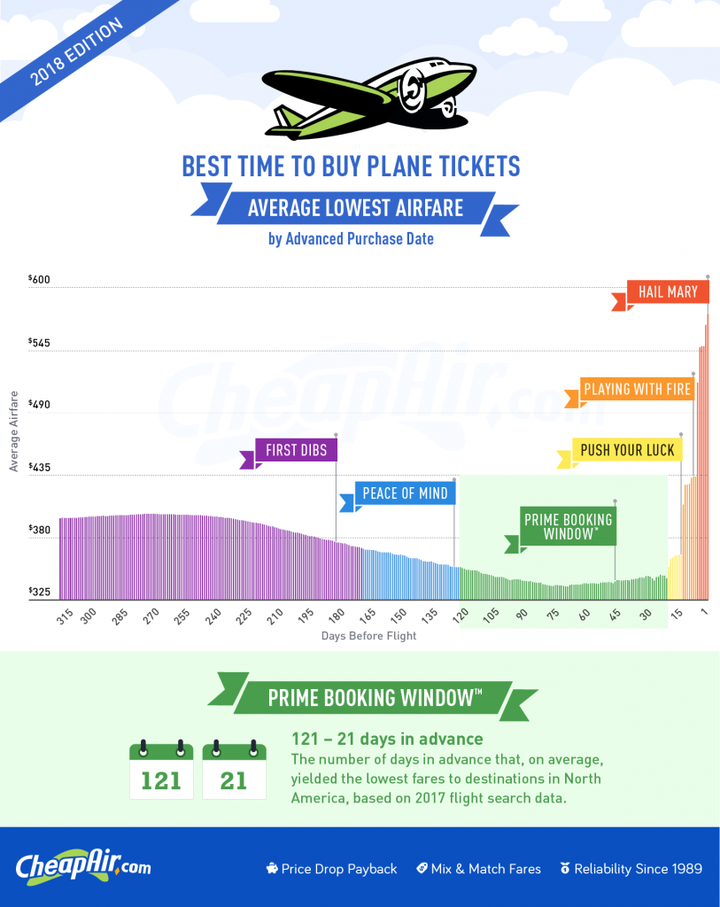 While the researchers found that 70 days was indeed the magic number for booking on average, they're quick to point out that this isn't a hard-and-fast rule: Your flight's "best price" window depends a lot on the specific trip you're taking.
If you're going somewhere incredibly popular at an incredibly popular time ― like spring break in Florida, for example ― you should book well before the "prime booking window" even begins. When there's constant, strong demand for a flight route, airlines have no incentive to lower ticket prices as time goes on, the researchers explained in 2014. The same principle holds true for flights to hard-to-reach airports in smaller cities: There's little airline competition there, so ticket prices don't drop nearly as much over their lifespan.
The best time to buy can also vary a bit by season: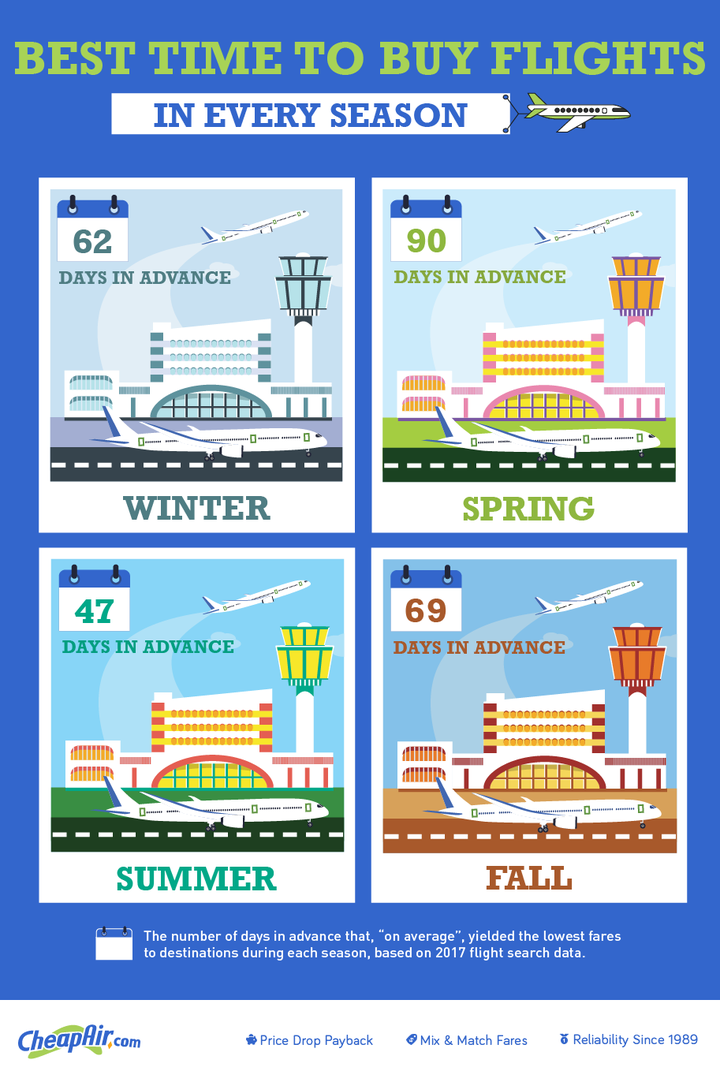 One more bit of helpful news: Turns out there's no longer a "best" day of the week on which to purchase an airline ticket. Although conventional wisdom has long suggested it's cheapest to buy a flight on Tuesdays, CheapAir noted the average lowest fares by purchase day of the week were all within $2, less than a 0.6 percent difference.
However, they do note that Tuesdays and Wednesdays are still the cheapest days to actually fly. In fact, traveling on a Wednesday instead of a Sunday saves an average of $76 per ticket.
Happy booking, travelers!
This post has been updated with new data released in March 2018.
Related