 Welcome to For Your Consideration, HuffPost Entertainment's weekly breakdown of all things Oscar. Between now and Feb. 25, 2013, executive arts and entertainment editor Michael Hogan and entertainment editor Christopher Rosen will chat about awards season and which films will make the most noise at the 85th annual Academy Awards.
Rosen: Hey there, Mike! We're closing in on the big night -- it's less than two weeks away -- and with a dip in the calendar, it finally feels like the right time to investigate the Best Documentary category. Being a dilettante, I have failed to see even one of the nominated films thus far -- too busy watching gems like "Identity Thief," I suppose -- but this is a two-man operation, and I know you've been quite excited about this category for some time.
So! What film is going to win? Sight unseen, I'd pick "How to Survive a Plague" in a bit of an upset over "Searching For Sugar Man," since the Best Documentary category often selects beloved issue films over beloved feel-good stories. Except last year, when "Undefeated" triumphed ... so what do I know?
Hogan: Hey Chris, yes, the Best Documentary category is close to my heart -- even as it drives me slightly batty, the way it does all fans of the form. If you look back at the history of the award, you'll find a long roster of arbitrary choices -- and very few of the great films that have defined our times. D.A. Pennebaker's "Don't Look Back," Albert Maysles' "Grey Gardens," Joe Berlinger and Bruce Sinofsky's "Brother's Keeper," Steve James' "Hoop Dreams" -- none of them were even nominated. Instead, the winners in those years were, respectively, "The Anderson Platoon," "The Man Who Skied Down Everest," "The Panama Deception" and "Maya Lin: A Strong Clear Vision." When's the last time you popped any of those onto your Blu-Ray tray?
The Academy has done better in recent years, rewarding "issue" films ("An Inconvenient Truth") and "character" films ("Man on Wire") alike, some of which even appealed to living, breathing human ticket-buyers. But the sheer volume of documentaries being produced in our time poses its own kind of challenge, and efforts to tweak the rules haven't entirely solved it, although I think the decision to let the entire membership vote on the winner this year could yield less arcane results.
Anyone looking at this category should understand that a lot of people are already angry about what isn't there: Ken Burns' "Central Park Five"; Lauren Greenfield's "The Queen of Versailles"; Bart Layton's "The Imposter"; Lee Hirsch's "Bully"; Heidi Ewing and Rachel Grady's "Detropia"; Amy Berg's "West of Memphis"; and plenty of others.
But we've been saying this all along: 2012 was a heckuva year. And there's no question that the films that did make the cut are worth seeing and debating. Let's take them one by one, shall we?
"Searching for Sugar Man"
The crowd-pleaser of the bunch, this biopic-slash-mystery has earned a healthy $3.2 million at the domestic box office. Not bad for a guy whose effort to become the Latino Bob Dylan fell so flat that the only people who listened to his music thought he was dead -- or so the story goes. Yes, this is the one film in the bunch that gained enough momentum to attract its own negative campaign, and there are some people who will tell you that the subject, Rodriguez, was never as unknown as the filmmakers make him out to be. But even if they snipped a few details to fluff up the drama, it's still a hell of a story, beautifully told. And be honest: would you ever have heard Rodriguez's music if this film hadn't come along? [Watch an interview with Rodriguez.]
"How to Survive a Plague"
David France says he was the first journalist to cover ACT UP, the activist group that rose up in the face of official indifference toward AIDS and not only demanded action but took major meaningful steps toward developing a treatment. The story is told primarily through footage from the period -- the mid-80s through the early-90s -- and France creates real tension by making the audience wait to see which of these heroic young activists actually did survive the plague tearing through their community. [Read an interview with director David France.]
One measure of a documentary's value is its real-world impact, and "Invisible War" has already scored in that department: immediately after seeing it, Defense Secretary Leon Panetta announced rule changes designed to make it easier for soldiers who have been sexually assaulted by fellow soldiers to get justice. But boy, they need to do more. Director Kirby Dick has uncovered one of the great hidden injustices of our time, and to watch this documentary, with its devastatingly frank personal accounts by victims of sexual assault, is to know that we are failing miserably in our duty to protect the people who put everything on the line on our behalf. [Read a blog post by the husband of one of the victims featured in the film.]
A Palestinian "peasant" (his word) in the West Bank buys a video camera to record the upbringing of his (impossibly cute) fourth son, Gebreel. The boy's birth coincides with the arrival of Israeli surveyors laying down plans for a security wall to "protect" Israeli settlers from the Palestinians who have lived in the village for generations. We watch through this proud father's lens as he morphs over the ensuing five years into an activist and "citizen journalist," documenting an extraordinary grassroots uprising. This inside view of a long-term resistance movement is like nothing I've ever seen before, and I urge everyone reading this to view it on Netflix while it's streaming there. [Watch an interview with directors Emad Burnat and Guy Davidi]
Director Dror Moreh had a pretty brilliant idea: let's round up six former heads of Shin Bet, the secret Israeli security agency, and give them the "Fog of War" treatment. Somehow, they agreed, and their testimony is fascinating -- and deeply disturbing. Sure, there are the expected defenses of aggressive interrogations and spur-of-the-moment execution orders, but all six men also offer heartfelt critiques of the Palestinian occupation and the politicians who kept it going, no matter the costs on both sides. [Watch an interview with director Dror Moreh.]
Rosen: So what you're telling me is that Best Documentary is yet another category loaded with exceptional nominees. After that analysis, I'm about ready to change my uninformed pick to "5 Broken Cameras" -- is there any reason I shouldn't?
Hogan: Well, it's a long-shot, although I think the fact that it's available on Netflix could certainly help. Let's be realistic, after all: of the 6,000 Academy members voting on this category, not too many are likely to see all five films. So being able to watch this anytime, instead of having to find a screener or, God forbid, buy a ticket, helps.
The other problem for "5 Broken Cameras," though, is that it's sharing the Israeli-Palestinian Documentary slot with "The Gatekeepers," so there's a danger of vote-splitting here. (Both films have lofty 94% approval ratings on Rotten Tomatoes.) And call me cynical, but I think many Academy members will be more receptive to an anti-occupation message voiced by Israeli security officials than one expressed by a revolutionary Palestinian.
"How to Survive a Plague" is a gorgeous, powerful film that should resonate with every Academy member, not just those who are gay or who have lived in New York (although that covers pretty much all of them). But "Searching for Sugar Man" is the front-runner in this race, and anyone who's seen it can tell you why. It's the other feel-good movie of the year (after "Silver Linings Playbook"), and the story it tells is one we all want to believe is true: Our greatness will be recognized eventually, even if it happens without our knowledge half a world a way. It also helps that a lot of people have seen it, since it premiered at Sundance and ran in theaters all summer. It won the BAFTA the other night, and I think it will win the Oscar as well.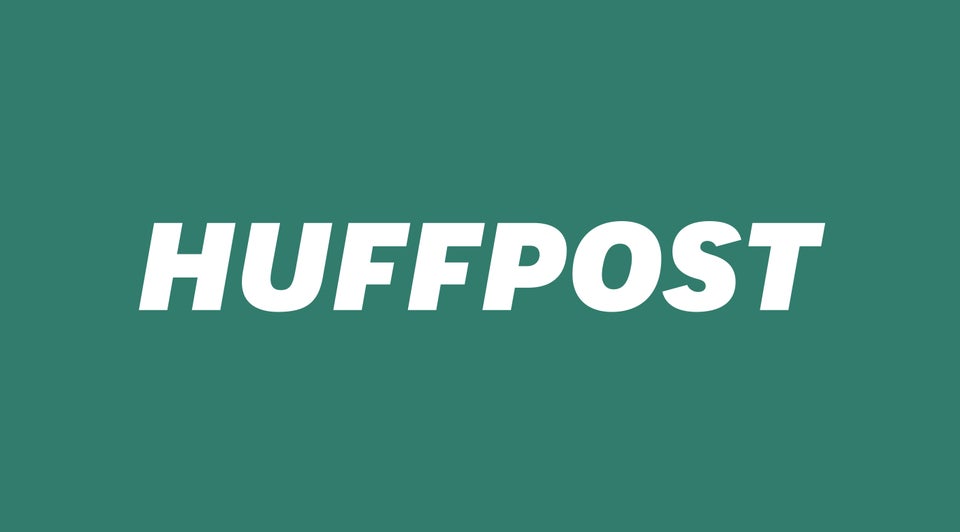 Best Documentary Nominees
Support HuffPost
The Stakes Have Never Been Higher
Popular in the Community