This week's best-dressed celebrities experimented with lots of texture and detail. Kate Hudson stunned in an embellished Balmain number, while Olga Kurylenko spiced up an otherwise neutral dress with some intricate detailing.
Though there were many stars who hit it out of the park this week, Sonam Kapoor stole the show in a stunning Gucci dress. The teal color was perfection against her skin tone, while a belt helped to give her drool-worthy curves.
Check out our picks, and let us know if you agree!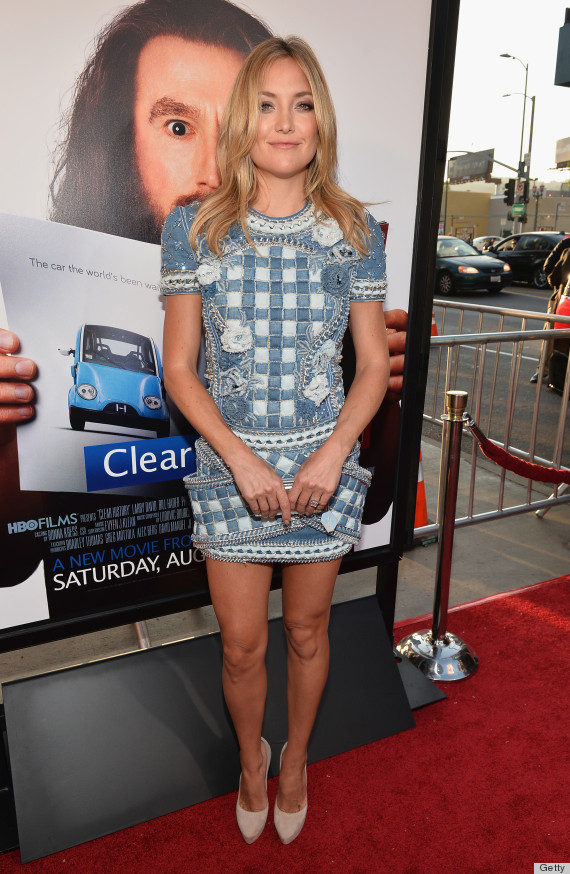 What makes this look so successful is the expert proportions. The chunky embellishments weren't too heavy because of Hudson's exposed skin, and though the hemline was exceedingly short, it was well balanced-out by her conservative top.
Kiernan Shipka in RED Valentino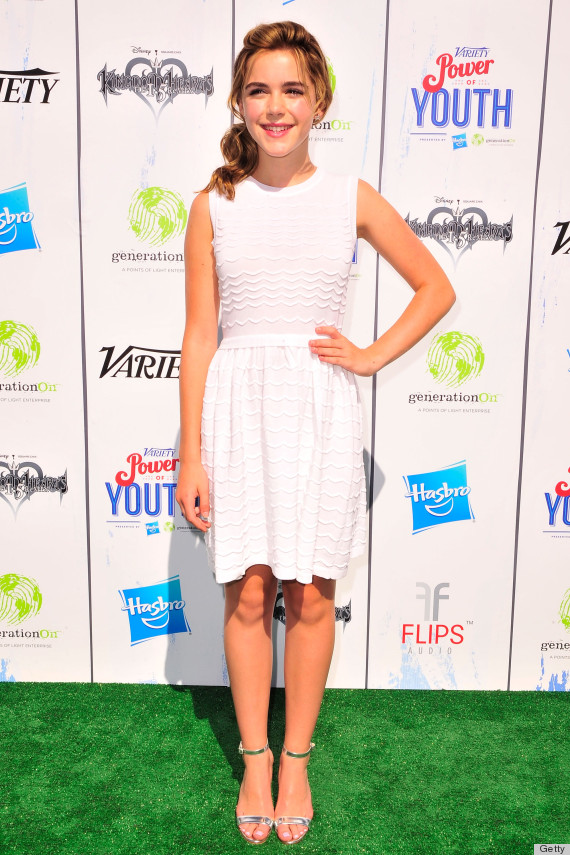 If only all 13-year-olds were this well-dressed! Shipka is turning heads once again in a cute, textured white dress and a pair of trendy metallic heels. This young teen has a better fashion sense than most adults!
Nina Dobrev in Versus Versace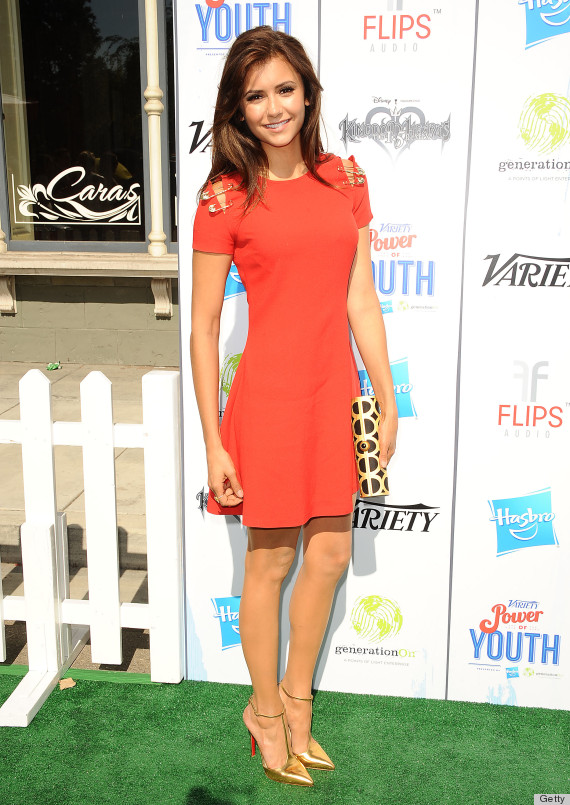 "The Vampire Diaries" star has found her color! This orange dress is amazing with her dark features, and we love the combination of gold and orange -- very unexpected.
Quvenzhané Wallis in The Children's Place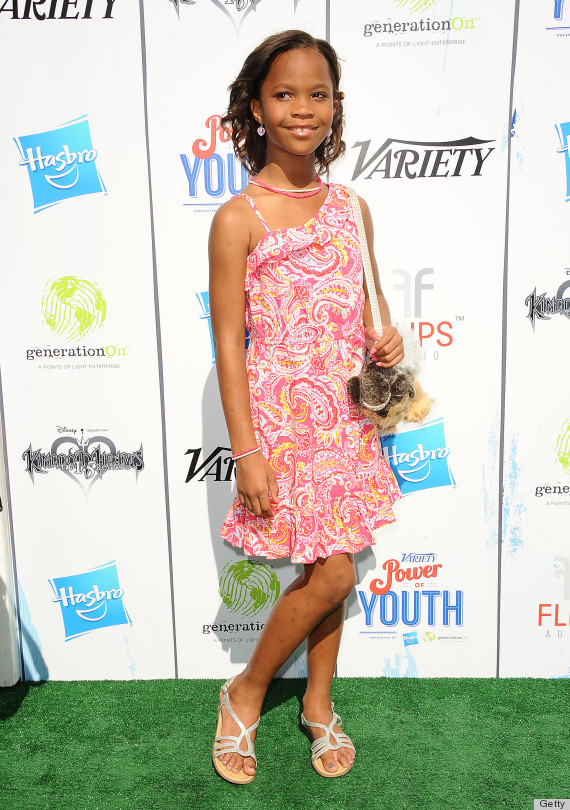 Wallis is making our hearts melt in this adorable and age-appropriate sundress. Not only does this chick have style, but she already has a signature accessory -- a puppy purse!
Jennifer Hawkins in Yeojin Bae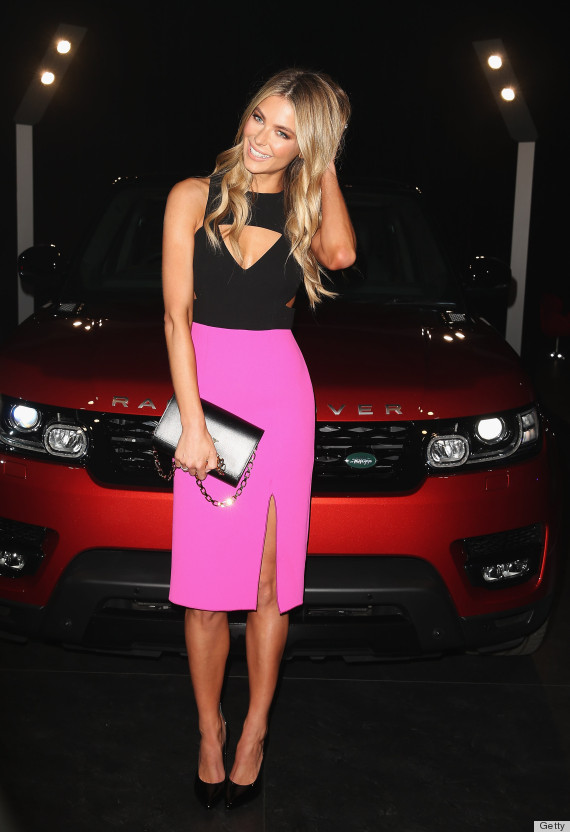 The Australian beauty queen is drawing attention to all right places. The high slit on her skirt is putting the focus on her toned legs, while her black top grounds the look and adds just the right amount of sophistication.
Sienna Miller in Dolce & Gabbana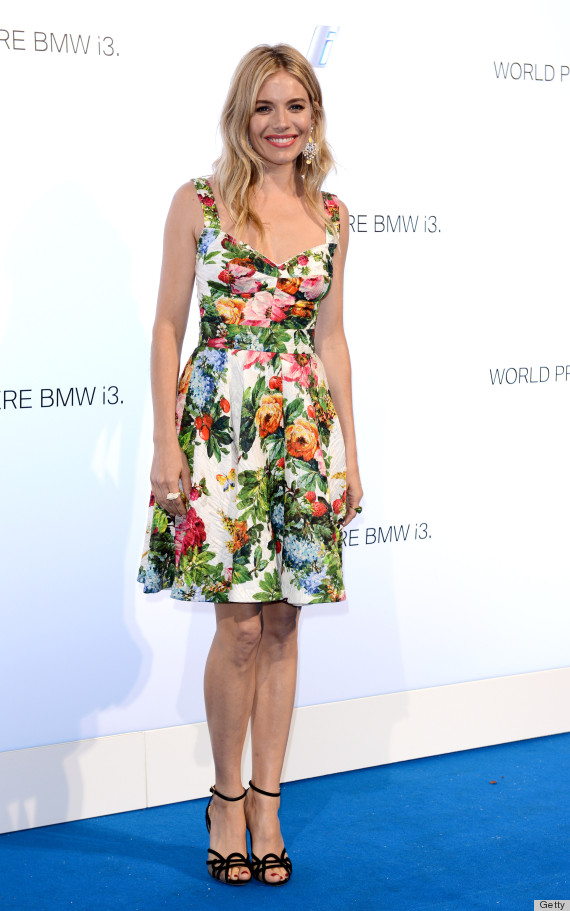 This floral dress is perfect for mid-summer. It's easy and breezy while still being stylish.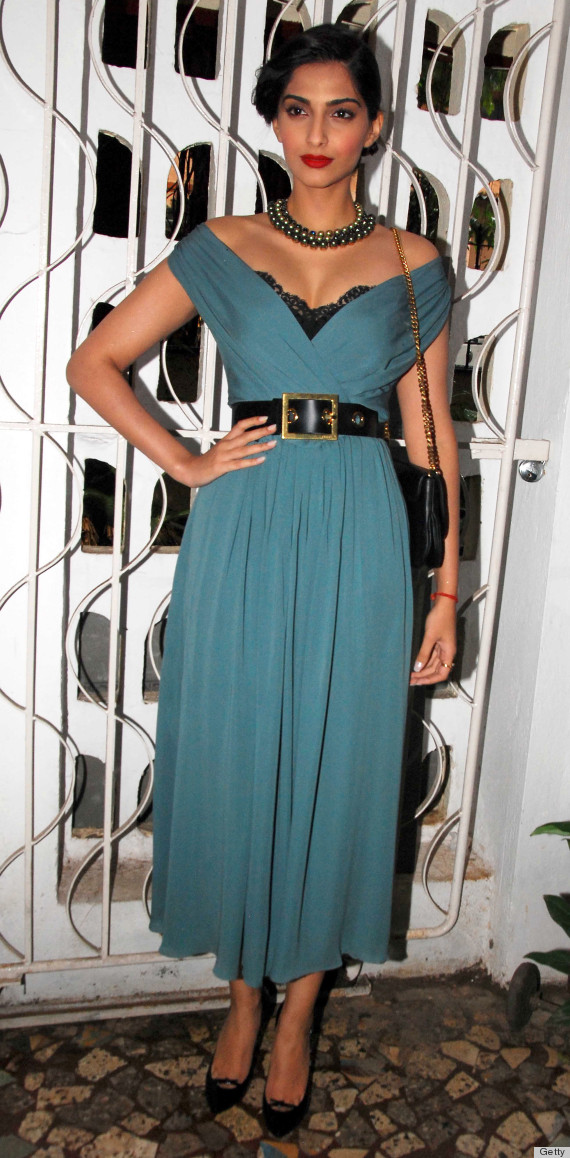 We're not sure where to start with this look, it's so perfect. The plunging, off-the-shoulder neckline creates a nice V-shape which is drawing our eye towards her glitzy necklace, thick brows and expertly coiffed hair, while the teal color is popping against her skin tone.
Amanda Seyfried in Givenchy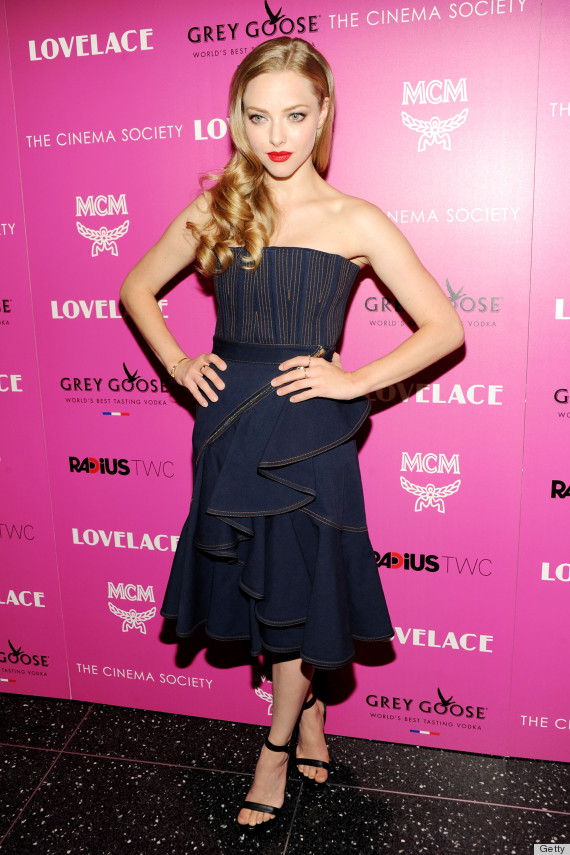 This is why we love Amanda Seyfried! She manages to pull off fashion-forward looks, while still looking timeless and elegant. The ruffles on this dress are offset by the sleek bodice, and her retro waves and red lipstick make this outfit an instant classic.
Selita Ebanks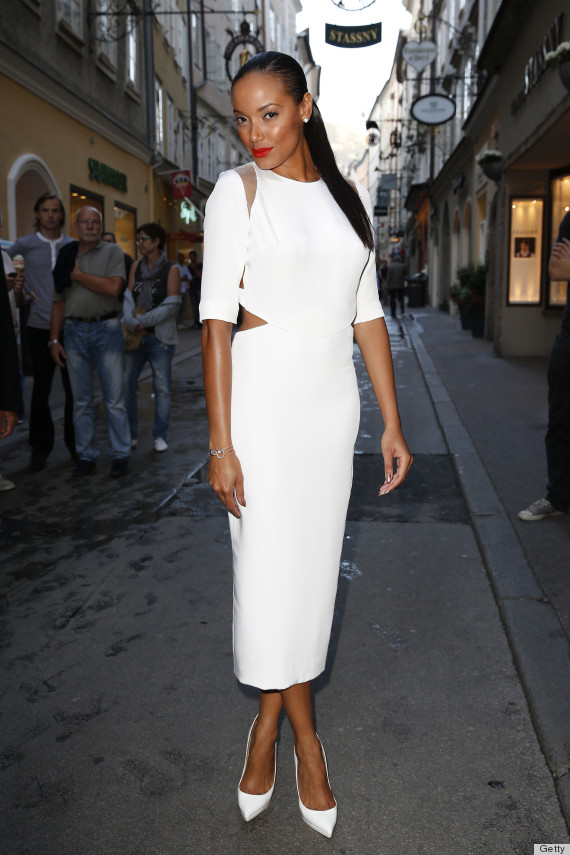 The model is a total smokeshow in this all-white look. The sheer element and cut-outs on her dress work so nicely because her frock is otherwise demure. We also love her sleek ponytail which is drawing attention towards her gorgeous face.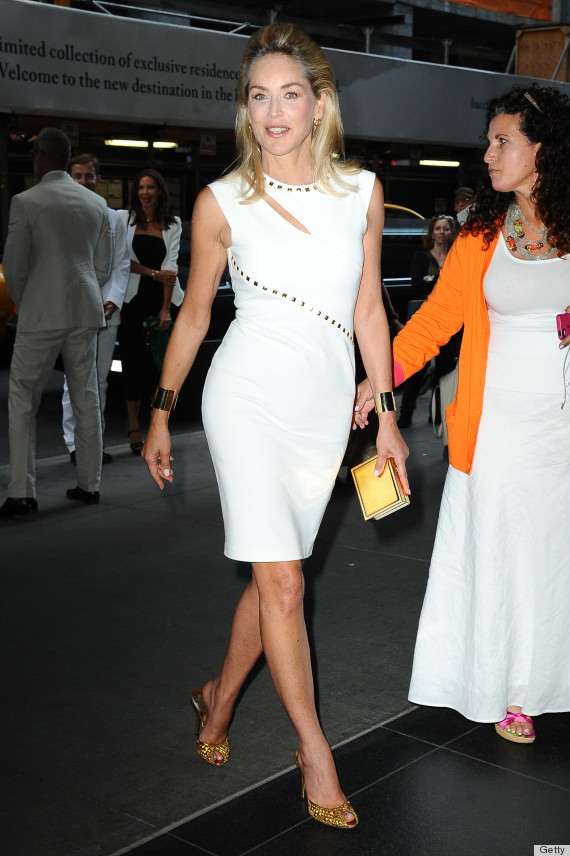 This dress is giving us major flashbacks to Stone's performance in the 1992 film "Basic Instinct," and let's just say, the woman is still white hot.
Olga Kurylenko in Lorena Sarbu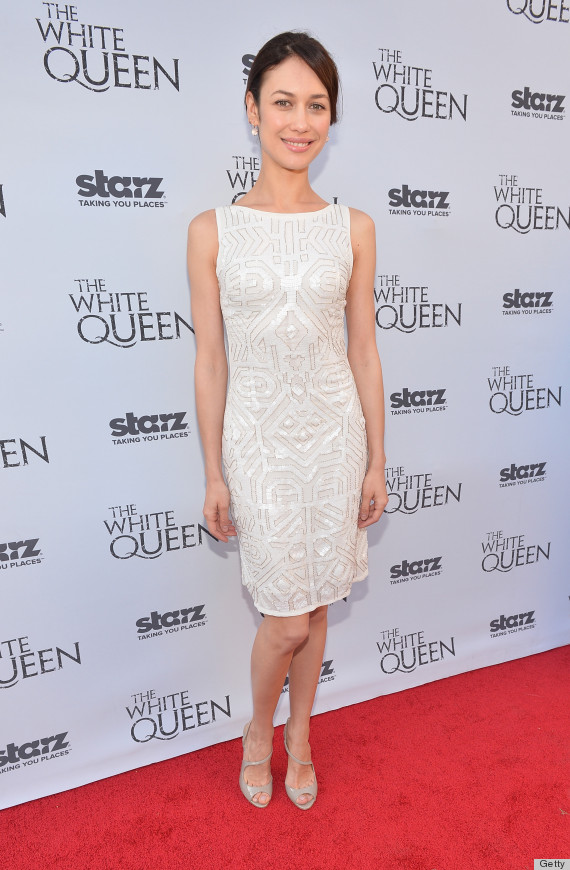 White appears to be the color of the season. The model keeps a rather neutral look interesting by opting for a dress with embellishments and choosing feminine accessories.
More best-dressed celebs: