This week on the best-dressed list we learned a very important lesson, one that we all know, but often forget: The power of the LBD. Lea Michele showed us that just because you're wearing a classic doesn't mean you have to look ordinary.
The "Glee" star stunned in a black midi dress that harkens back to the 1950s, proving that you can stand out from the crowd wearing one of fashion's most timeless items. Check out Michele's look below along with all the other stars who nailed it in the wardrobe department this week.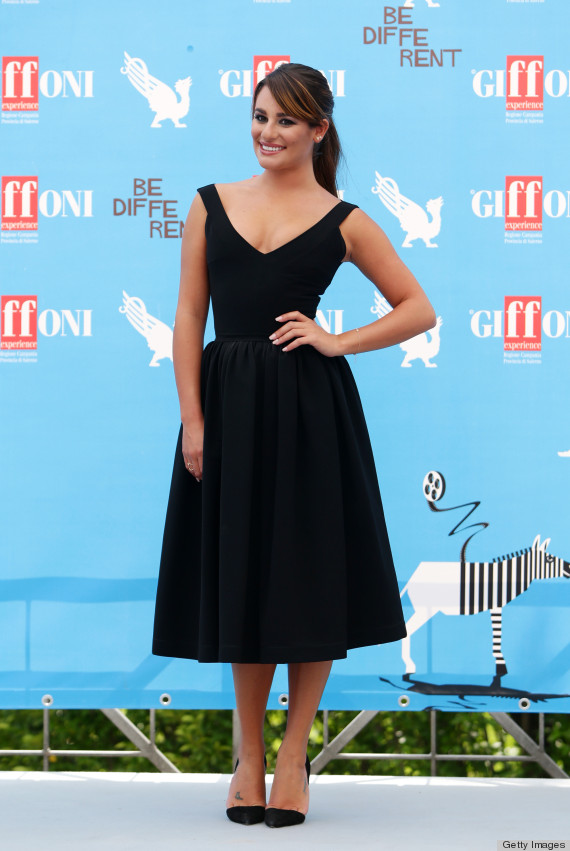 Since this dress is so simple, the fit had to be spot on or else it wouldn't have been memorable. Thankfully, the 27-year-old actress' sateen frock fit her like a glove. The deep V-neckline brought attention towards her glowing complexion, while the fitted bodice and full skirt drew your eyes to her most narrow part. We're happy she decided to skip the bold accessories, as a dress this stunning shines all on its own.
Sarah Hyland in Emilio Pucci
In the past, Sarah Hyland has struggled to find looks that are age-appropriate. And we sympathize -- getting dressed as a 20-something can be challenging. This dress, however, struck the perfect balance. The short hemline and light blue hue kept it youthful, but the crystal embellishments, sophisticated clutch and her blowout remind us that she's no longer a little girl.
Diane Kruger in Marios Schwab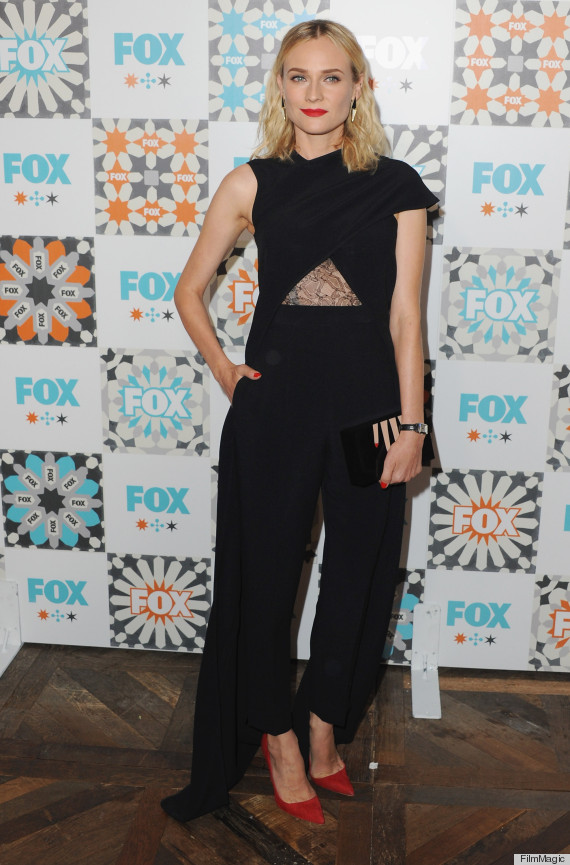 Being a trendsetter is hard work since it involves taking risks that don't always pay off. Kruger found the ideal mix of style and elegance with this jumpsuit. The asymmetrical sleeves, split train and lace cut-out could have been a recipe for disaster, but because she opted to wear black and keep her hair and makeup simple, it all worked harmoniously.
Katharine McPhee in Cynthia Rowley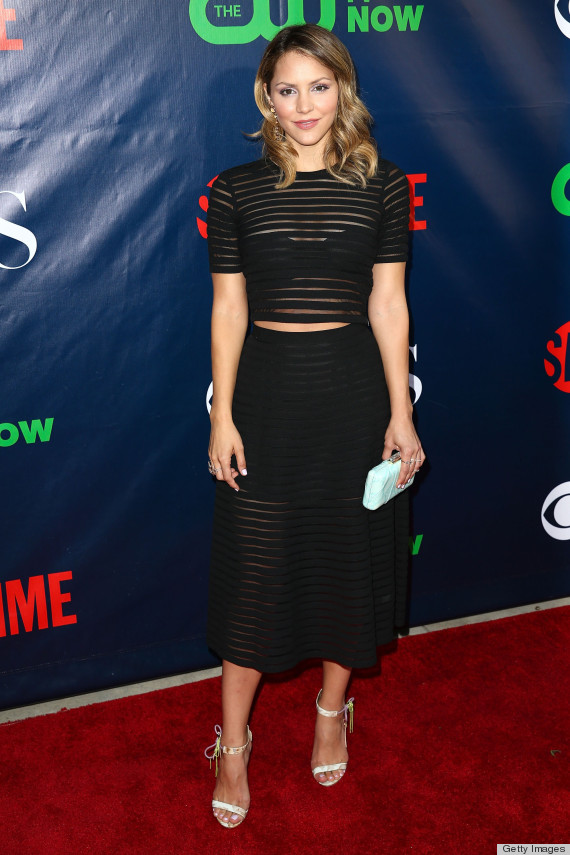 It's hard to make the sheer trend work, but McPhee hit the nail on the head. Her success lies in the fact that she chose proper undergarments to wear with her skirt. While we do see her bra peeking through her crop top, it's obscured by the lines on her shirt, making the entire ensemble fashion-forward instead of trashy.
Kate Hudson in Fausto Puglisi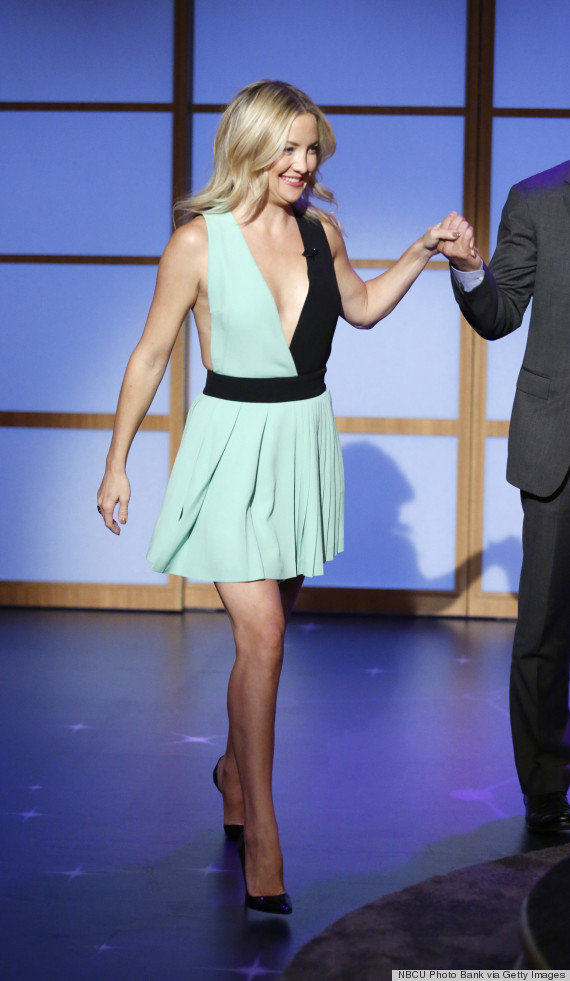 This dress is fun and flirty, which suits Hudson perfectly. The plunging neckline is great for the actress' smaller bust, while the color-blocking keeps it interesting. We also love how the black band around her waist accentuates her curves.
Before You Go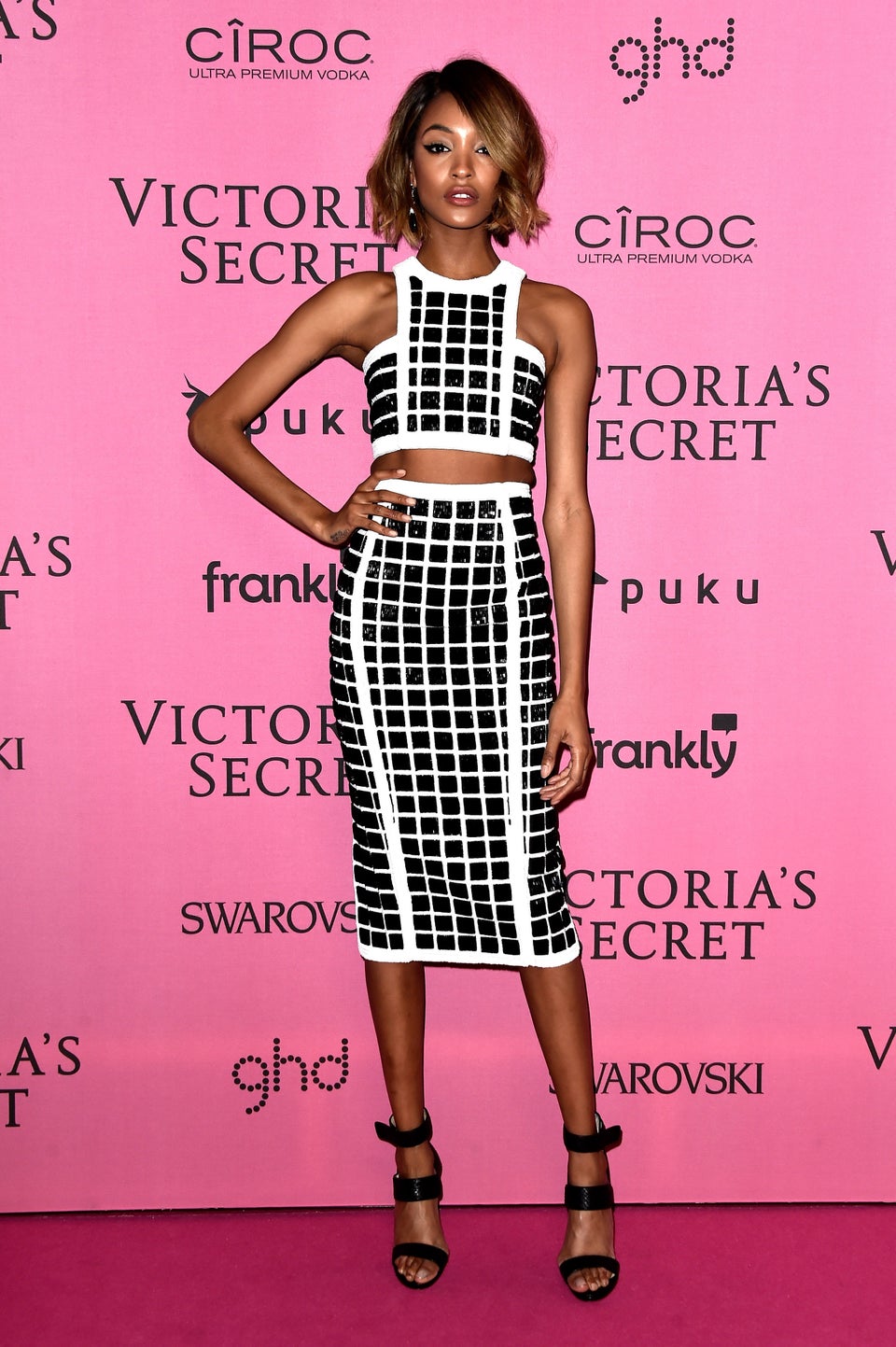 Best-Dressed Stars 2014