This week there were many well-dressed stars, but there were two in particular that left us speechless.
First up: Megan Fox who showed up on the red carpet in a black dress with leather accents, further cementing her position as the sexiest woman in Hollywood. But it was Emma Roberts who really stole the show in a Saint Laurent gown that proved that she is a style icon in the making.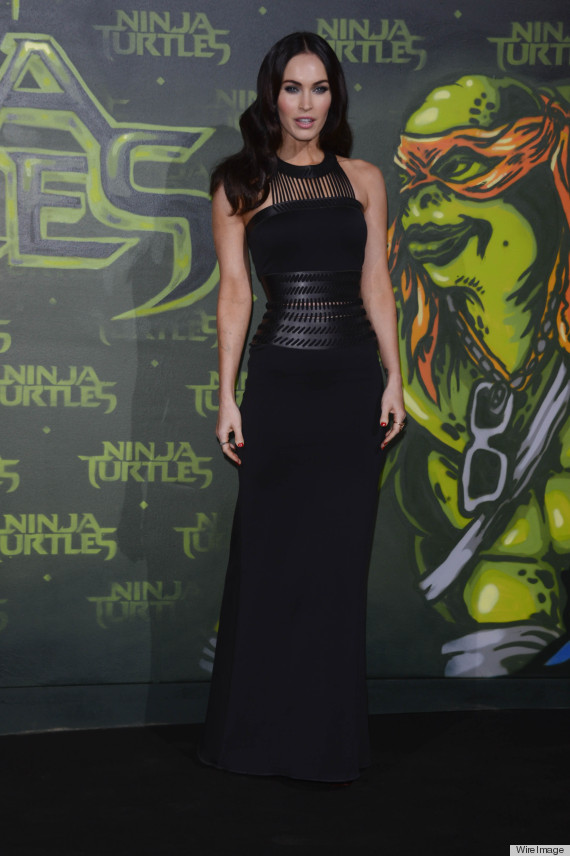 Everyone else can go home now. Seriously, look at this dress. Usually we see Fox in shorter hemlines, but this longer one is doing her justice just the same. The leather waist is cinching her at her most narrow part, while the neck detail is drawing your eye toward her sultry waves and flawless complexion.
Emma Roberts in Saint Laurent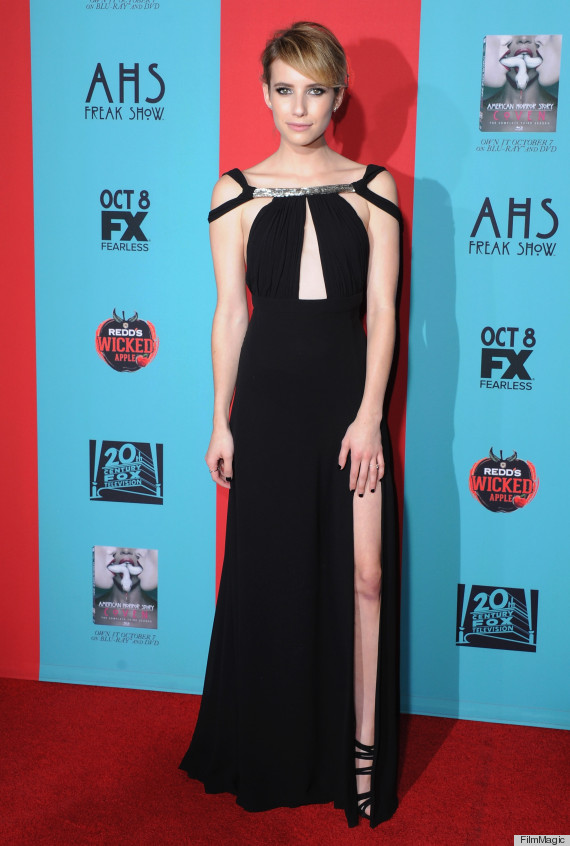 It looks like Roberts is all grown up. Though she is showing a lot of skin, the long hemline balances it all out. She looks elegant and sexy at the same time, which is no small feat.
Dakota Fanning in Valentino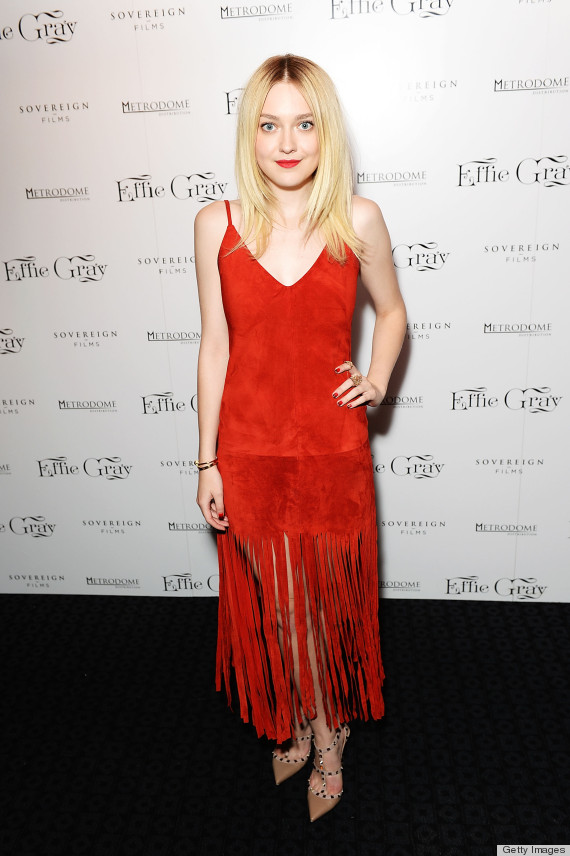 Fringe is IN and this is the perfect way to wear it. Fanning's red suede dress is sophisticated enough to carry off the fringe detail without skewing costumey, while her matching red lipstick really seals the deal.
Sienna Miller in Roksanda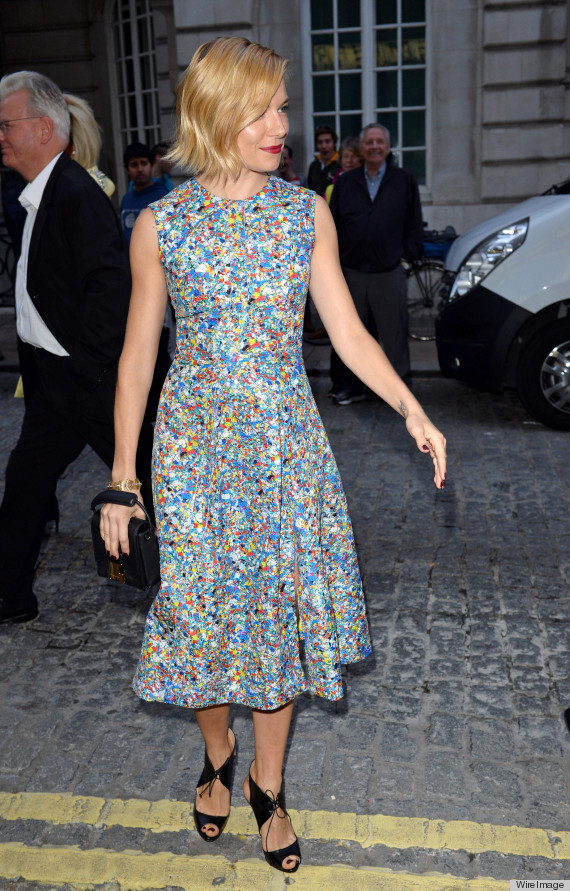 It's not often that we see this much color on the red carpet -- but we love it. Miller's speckled frock is such a pretty silhouette and really complements her short 'do. This is a "look at me" dress -- and for all the right reasons.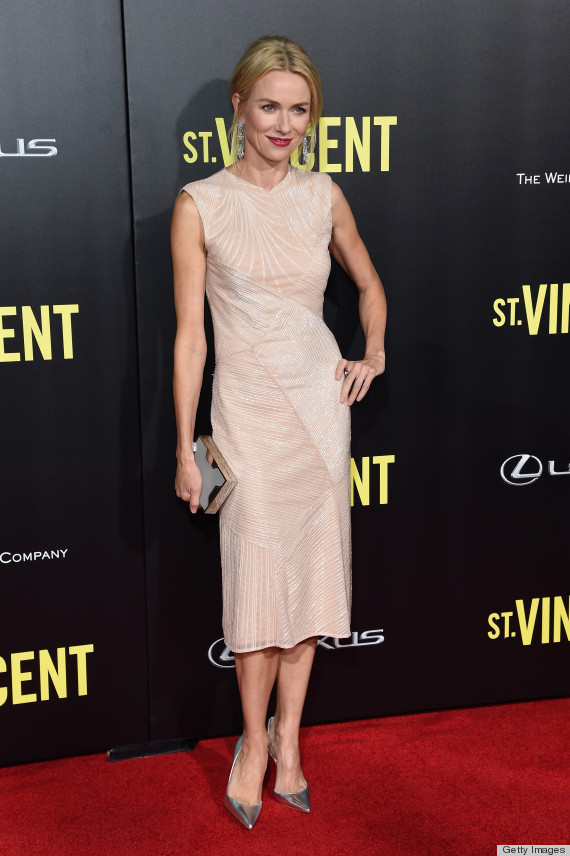 There are few things that go together as well as light pink and metallics, as proven by this ensemble. Watts looks feminine and put together in this body-skimming dress, and the colors work with her skin tone.