This week was serious when it came to style. Not only did Hollywood unanimously agree that white is the color of the season, but they also agreed that the end of the year is the best time to turn up the heat in the fashion department.
Not only were we swooning over looks from regular sartorial gods like Solange (her wedding outfits were e.v.e.r.y.t.h.i.n.g) and Jenna Lyons, but there was also a pint-sized fashionista that made the list. Matthew McConaughey and Camila Alves' 4-year-old daughter stepped onto the red carpet in one of the best looks we've seen in a long time.
Jenna Lyons in a Prada fur jacket, J. Crew Collection skirt and Celine shirt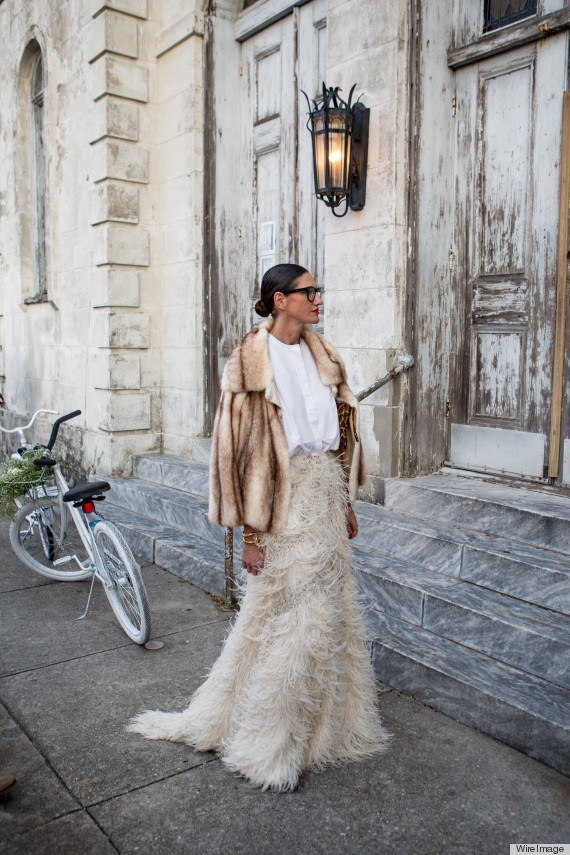 Only Jenna Lyons could combine fur, feathers and a classic white-button up shirt and make it look this damn good. Though this is definitely an elevated look for the J.Crew creative director, she kept her signature red lipstick and thick-rimmed specs so it still felt true to her style. Take notes people, this is how you stop traffic.
Solange Knowles in Stéphane Rolland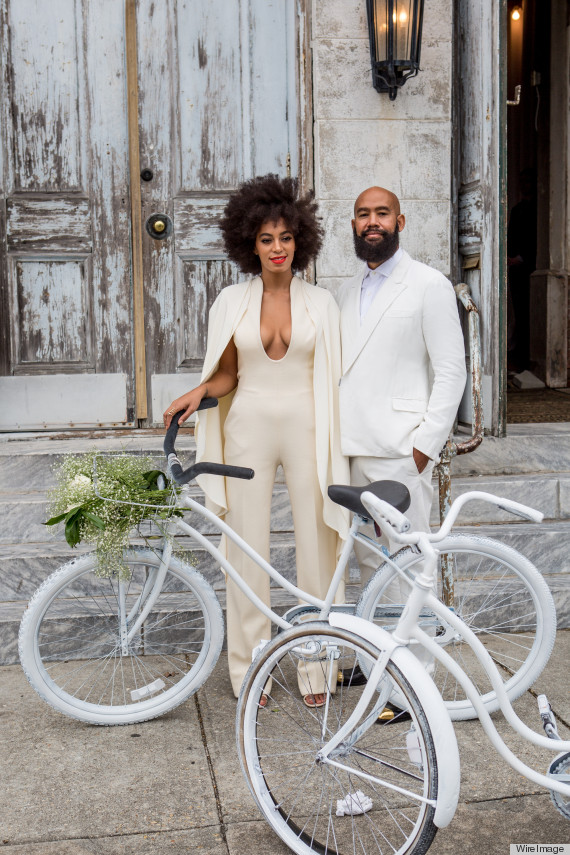 Ms. Lyons almost stole the focus at Solange's wedding. Almost. But the singer's white jumpsuit-cape was such a showstopper (especially when she casually wore it while riding her bike). We have no words -- expect that the fit is spot on and the silhouette is hugging her curves like a dream.
Sienna Miller in Reformation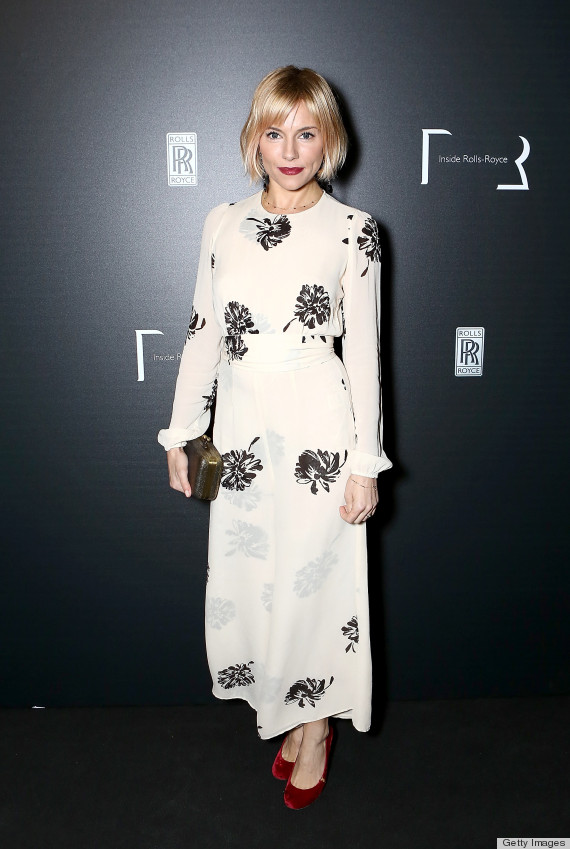 More jumpsuits, but we can't complain. This one is young and fun and very much in tune with the actress' boho fashion sense. The wide-leg pants are super cute and the red velvet pumps make it seasonally appropriate.
Michelle Monaghan in Altuzarra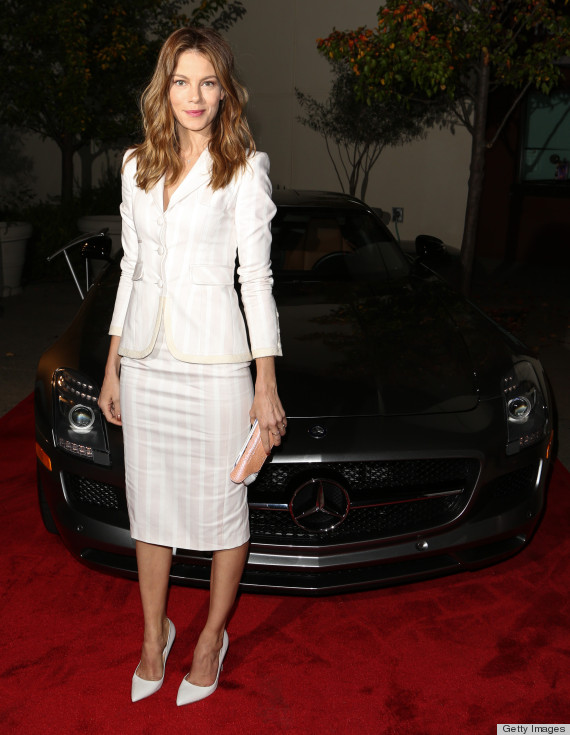 A suit doesn't need to read corporate snooze. The trick to making suiting work outside the office is to pick an unexpected color (like a bright white) and make sure the fit isn't too boxy. While this pencil skirt may be a tad tight for the board room, it's ideal for the red carpet.
Jenna Dewan-Tatum In Reem Acra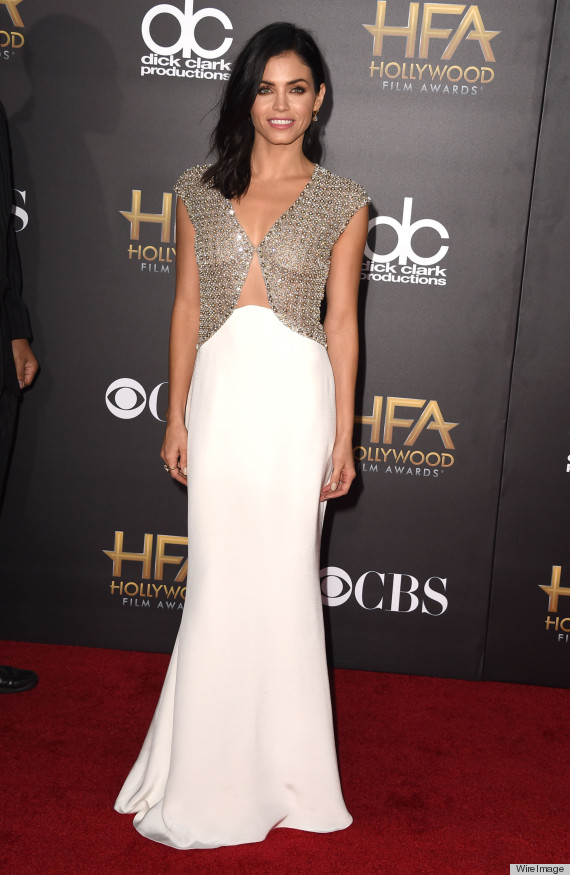 There are few dresses that could showcase Dewan-Tatum's figure as well as this gown. The embroidered bodice is perfect for the actress and the white skirt highlights her narrow waist. While her dress is low-cut, it doesn't read too sexy because of the long hemline.
Vida McConaughey in Dolce & Gabbana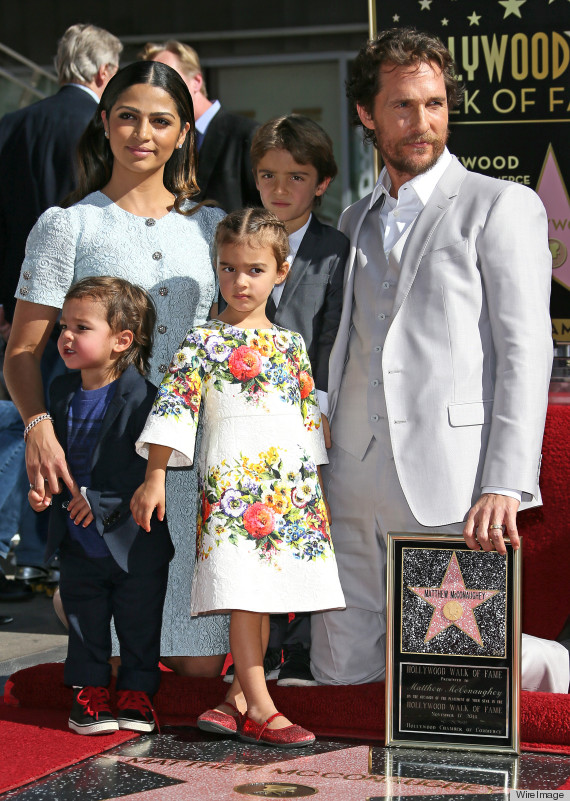 Forget Camila Alves, heck forget Matthew McConaughey, all we want to look at is their adorable 4-year-old daughter, Vida. How her parents managed to find a dress that is both fashion-forward and age appropriate, we'll never know. But the ruby red shoes really put it over the top -- we see a fashion icon in the making.