It's been a good year for silent film.
In June, the National Film Preservation Foundation announced that some 75 once-thought-lost American silent films found in New Zealand will be returned to the United States. And in October, Russia presented digitally preserved copies of 10 previously "lost" American silent films to the Library of Congress. The gift is reportedly only the tip of the iceberg -- many, perhaps hundreds of films not seen in decades may only exist in the film archives of the Russian state.
In silent film circles, the biggest news story of the year was likely the restoration of Fritz Lang's 1927 expressionist sci-fi masterpiece, Metropolis. This almost complete version toured the country, received heaps of press, and played to packed houses pretty much wherever it was shown.
The restored version of Metropolis -- featuring some 25 minutes of additional footage -- has also just been released on DVD and Blu-ray. It heads the list of the year's best new silent film releases. Here are a few others as well, in no particular order; each are well worth checking out.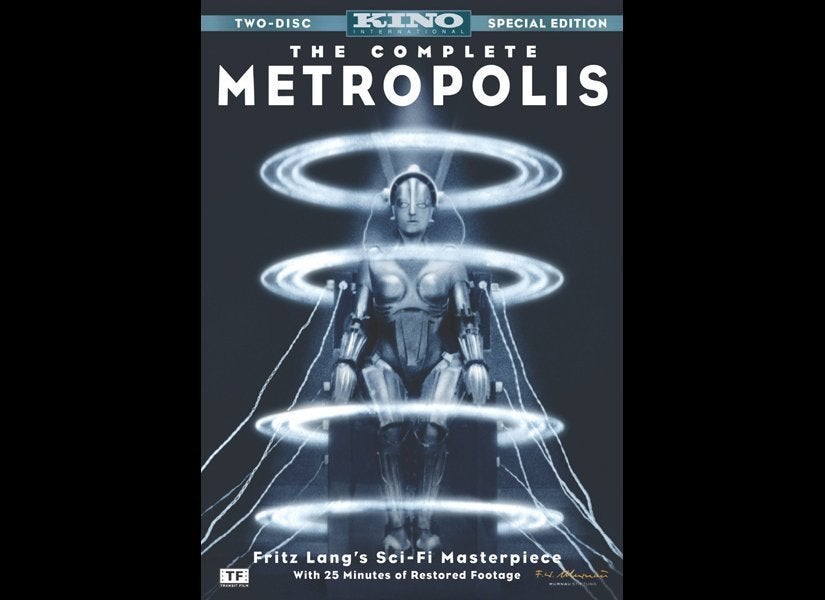 Best DVDs of 2010: Silent Film
Those serious about silent film should also keep an eye out for silent film new releases from Milestone, Grapevine Video, and Unknown Video. Each also has an extensive catalog of previous releases.
Thomas Gladysz is an arts journalist and author. His interview with Allen Ginsberg on the subject of photography is included in Sarah Greenough's "Beat Memories: The Photographs of Allen Ginsberg" (National Gallery of Art, 2010). And recently, he wrote the introduction to the Louise Brooks edition of Margarete Bohme's classic novel, "The Diary of a Lost Girl" (PandorasBox Press, 2010). Gladysz will speak about "The Diary of a Lost Girl" at the Village Voice Bookshop in Paris on January 13, followed by a screening of the film at the nearby Action Cinema.
Popular in the Community