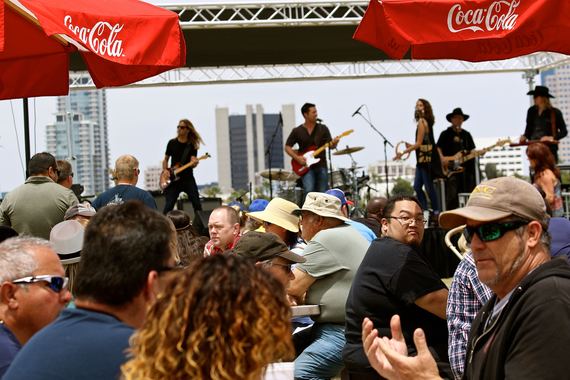 Beer never tastes so good as when it's served in a plastic cup at a summer food festival. Likewise, I truly believe the best food is served on tiny plates and eaten with your hands. I started investigating the summer food and drink festivals early, and scoped out what I believe to be the most promising picks. Here's a breakdown of how you can eat your way through the summer in style.
4th Annual Hollywood Beer and Music Festival
When: Saturday, May 28 4pm-7pm
Where: Hollywood Reserve Lot and Avalon Theatre, 1735 Vine St. Los Angeles, 90028
Think of it as an appetizer to kick off the summer foodie events, the 4th Annual Hollywood Beer and Music Festival well worth your Memorial Day Weekend attention. The festivities include over 60 craft beers from local breweries, headlining acts on the Avalon main stage, food trucks, and a private afterparty. 21+ only. Tickets range from $30-$50, click here for more info.
When: Wednesday, June 1 6:30PM-10PM
Where: E.P. & L.P. Rooftop Bar, West Hollywood
Prefer wine? Dress up (upscale, cocktail-chic required) for a night of wine from the Basque region of Spain. A perfect opportunity to enjoy this elite rooftop venue and meet other wine-minded Angelinos. Gourmet appetizers and DJ Marlon Fuentes make for a classy introduction to the season. New Lyft users can get a $25 credit with the code LAWINE. 21+ only. Tickets run $15-$20 and are available at the door.
The 7th Annual Vegan Beer and Food Festival

When: June 18, 11am-7pm
Where: Rose Bowl - 1001 Rose Bowl Dr. Pasadena, CA, 91103
Even the most ardent carnivore can appreciate kombucha, craft beer, local wine and draft soda. Some of us already know how delicious vegan and veg fair can be but for my skeptics - think of the guilt free eating extravaganza you can indulge in here. Tickets range from $50-70, +21 and only. Click here for more information.
LA Beer Week Kickoff Festival 2016

When June 18, 1pm-4:30pm
Where: Los Angeles Center Studios, 450 South Bixel St, LA, 90017
For those who weren't sold on the vegan, you can still enjoy some summer beer fun on the 18th. The 2015 event was sold out, so get your tickets ASAP. Over 86 breweries, food trucks, and live music in Downtown LA promise a good at this start off event to LA's 8th Annual Beer Week. 21+ only, a portion of the proceeds will go to Food Forward, a group that works to take food that would have otherwise gone to waste, and get it to those in need. Tickets run from $20-$65, click here for more info.
Claremont Blues and Brews Craft Beer Walk

When: June 25, 4pm-8pm
Where: Downtown Claremont, Claremont Village
Get a little closer to the LA mountains and enjoy the historic Claremont Village. Stroll the streets and stop by the over 40 participating shops and restaurants. Tickets get you beer and food tastings at each site. The 2015 event was sold out in advance so get your tickets ASAP. Tickets range from $20-$45. Click here for more info.
Beer Camp Across America

When: June 25, 1pm-5pm
Where: Queen Mary Waterfront Events Park, Long Beach CA
Can't make it to Claremont on the 25th? Head to Long Beach and check out over 149 breweries, many of them regional, food trucks, and live music at this +21 event. Los Angeles County Brewers and Inland Empire Brewers Guild are featuring local brewers such as 101 Cider House, Ale Industries and State Brewing Co. Tickets range from $50-$70, click here for more information and to purchase tickets.
Salsa Festival

When: July 9-10, 10am-6pm
Where: Pershing Square, Downtown LA
Immerse yourself in LA's rich Latin culture at this free community event that welcomes all ages. An interactive Kid Zone, a Salsa Tasting Tent, local food, dancing, margaritas and beer make this the perfect summer day. Leave the car at home and take the Metro Red Line to Downtown LA and exit Pershing Square (5th Street). Click here for more information.
Delicious Little Tokyo

When: July 29-31
Where: Little Tokyo, Downtown LA
This event kicks off on July 29 for Starry Night in Little Tokyo and features Japanese sake and food pairings. The festivities continue on Saturday and Sunday with participating restaurants and events. The details are still in the works but they had me at Sake. Check out Golittletokyo.com/delicious/ for incoming details and RSVP on their Facebook page here.
So don't let the impending La Nina hot summer weather get you down. These are but a few of the upcoming festivals in the LA area. There's no better way to celebrate the global community that is Los Angeles than by supporting local restaurants and brewers.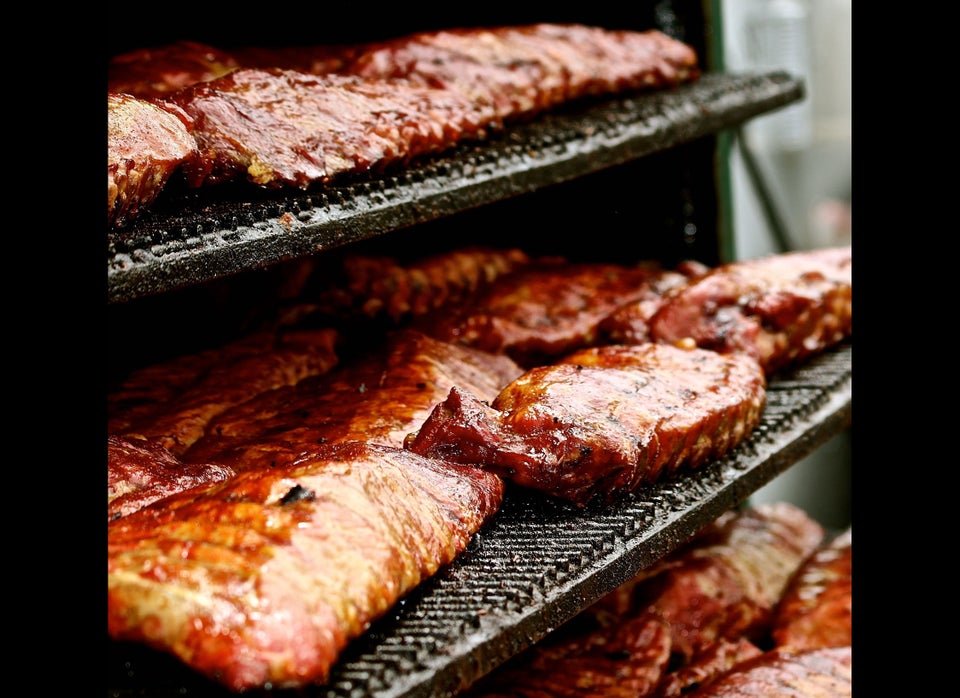 Fifth Annual West Coast BBQ Classic
Related
Popular in the Community