Those who know me personally know that I'm pretty minimal when it comes to all aspects of my life, from skin care to home decor. I have a pretty strong aversion to anything I feel might be chintzy or look like clutter. So when my partner told me she wanted to install a fake fireplace insert in our empty and non-functional apartment fireplace, I was worried it would look tacky. But all that changed when this cozy-looking appliance arrived.
The insert is so unobtrusive that upon first glance you don't even realize our fireplace isn't real. Its addition to the space felt organic, which adds to the realism. The last thing you want is to walk into a room and notice a giant, fake-looking contraption pulling focus.
Nothing can replace the real deal, but when we turn on our Dimplex Revillusion electric fireplace log set, the vibes are truly immaculate. One of the things I miss most as a city-dweller is the wood-burning fireplace from the home I grew up in. Is there anything better than the crackling of a roaring fireplace on a blustery night? While this replacement is not quite the same as the real thing, it is an extremely unexpected and delightful substitution. It adds some seriously chill vibes, day or night, year-round.
It turns out that a fake fireplace insert is just the perfect way to enhance a non-working fireplace. I know so many people who have the skeleton of a fireplace in their homes but don't know what to do with it other than pop a few candles inside, which is always charming. But the ability to recreate the warm flickering flame of a fireplace is a game-changer.
While there are quite a few fireplace inserts out there, I regret to inform you that nothing comes close to the aesthetic and quality of the Dimplex Revillusion electric fireplace log set. It's one of those instances where shelling out extra cash truly makes a difference in the caliber of an item. And if you take into consideration that it's essentially an investment decor piece, like a credenza or artwork, then the $400 price tag starts to seem more reasonable.
Dimplex's flame panel technology showcases large, bright (fake) flames displayed on a partially frosted acrylic panel that extends the length of the logs. You can operate it manually from the little panel on the front of the set or you can use a handy little remote control and tinker with it from the comfort of your couch. The set also has an adjustable light that enhances the fireplace effect — I love playing with the flicker effect depending on the season or time of day. However, my absolute favorite feature is that it also acts as a space heater, filling the room with a literal warm glow that feels like the real thing. Obviously, as the weather heats up, we don't use the heater, but the option is always there and it's essential during the cold weather months of the year.
This insert has singlehandedly changed my opinion on faux fireplaces and I am happy to eat my words. It's a great way to make use of a space that would otherwise be non-functional. It's also a smart alternative to using real fire when you have small children in the home, even if your fireplace is in working order. It'll come in handier than you might think.
Not quite ready to make such a big investment in this statement piece? Below are a few other options, starting at $89.99. But I think you'll see that the reviews for the Dimplex unit speak for themselves.
HuffPost may receive a share from purchases made via links on this page. Every item is independently selected by the HuffPost Shopping team. Prices and availability are subject to change.
Before You Go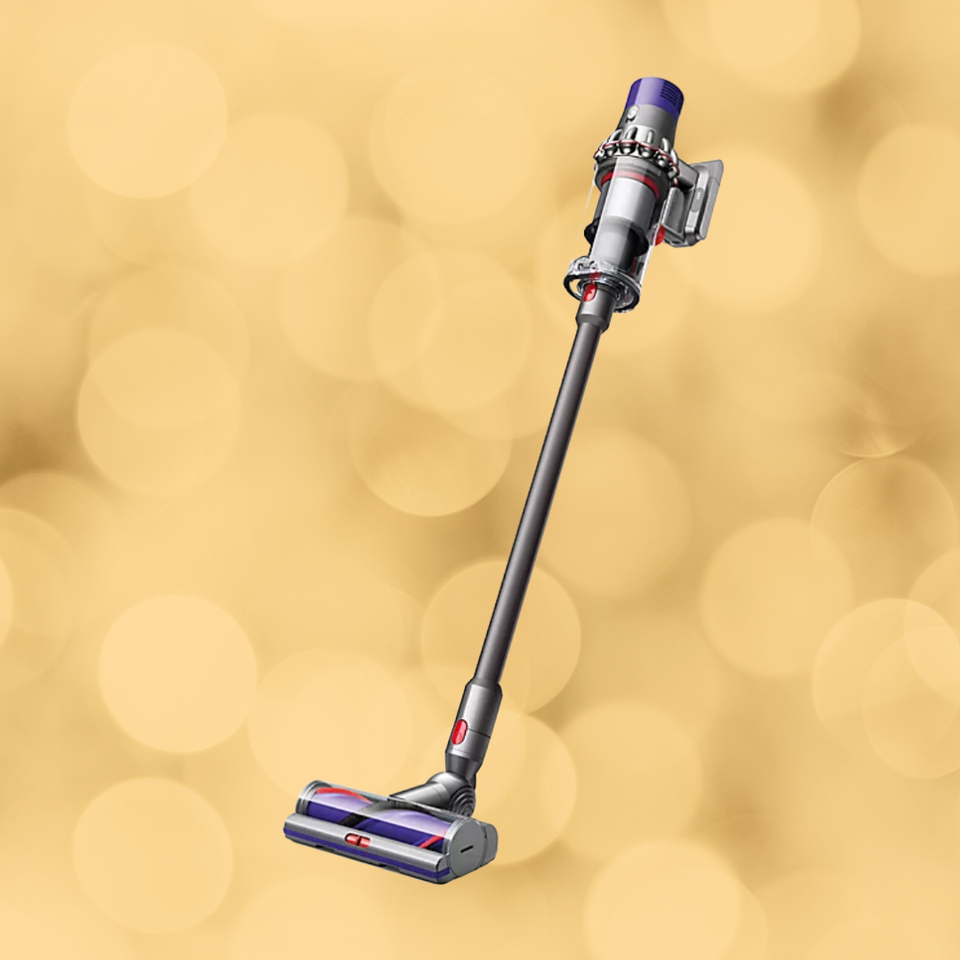 I Regret To Inform You That Investing In Dyson's Animal Vacuum Will Change Your Life