Alright, people -- let's all commit to a fall without dry skin battles. However, knowing which moisturizers work best to alleviate dullness, redness and itchiness without exacerbating these common cold-weather skin problems can be tricky.
Slathering heavy lotions onto your face and body seem like a logical solution. But we've spent quite some time testing popular dense creams to see if they really improve the skin's overall condition.
To keep your skin healthy and glowing throughout the season, here are nine moisturizers we recommend you try. And be sure to follow
!
1. Clinique Moisture Surge Intense. We prefer to keep this gel-like cream in our carry-on bag when flying because it instantly hydrates our skin when chugging complementary water isn't enough. It also works wonders as a night cream to provide a moisturizing barrier against indoor heating. $38.50, Sephora.com
2. CeraVe Facial Moisturizing Lotion. This drugstore brand moisturizer is another way to achieve great skin while you sleep, as it contains skin softening and soothing ingredients such as glycerin and ceramide. Plus, the product includes hyaluronic acid, which works to plump up wrinkly skin over time. $13.99, Drugstore.com
3. First Aid Beauty Ultra Repair Cream. Eczema sufferers can get some serious relief from flare-ups with this rich emollient. Blended with colloidal oatmeal, shea butter, white tea leaf extract and eucalyptus, it's an amazing defense against harsh winter climes. $28, Sephora.com
4. Amlactin Moisturizing Body Lotion. Dermatologists who suggest this product to patients with severely dry skin really know their stuff. The lactic acid in this lotion works as an effective humectant to retain water and keep your limbs hydrated underneath all those layers. $13.99, Target.com
5. Suave Professionals Moroccan Lotion. We're always on the lookout for non-greasy moisturizers, and this is one of the best we've recently tried. Its star ingredient -- Moroccan argan oil -- imparts a luminous glow and mildly intoxicating scent that lasts all day long. $3.79, CVS.com
6. Mustela Ultimate Hydration. Are you an expectant mother? If so, you're going to want to get your hands on this hypoallergenic and paraben-free body lotion. Even though it's packed with tons of nourishing ingredients (namely glycerin, licorice root and wheat germ oil), you won't have to worry about it staining your maternity clothes or not being safe to use when it's time to breastfeed. $23, Diapers.com
For your hands and feet...
7. Elizabeth Arden Intensive Moisturizing Hand Treatment. $21, Our favorite Eight Hour Cream comes packaged in a formula specifically for hands. And with all of the hand-washing we've been doing to reduce the risk of catching a cold, this Elizabeth Arden product is a must. Macys.com
8. Kiehl's Intensive Treatment And Moisturizer. For an at-home spa treatment, apply this avocado oil and shea butter-enriched treatment to your feet before bed, slip on a pair of fuzzy socks and your calloused heels and soles will feel immensely softer when you wake up. $26, Kiehls.com
9. Eve Lom Hand Cream. You may not be able to literally turn back the hands of time on your aging hands, however, you can smooth out wrinkled skin by treating this often overlooked body part with a moisturizer that hydrates and protects against harmful UV rays. $35, Nordstrom.com
Related
Before You Go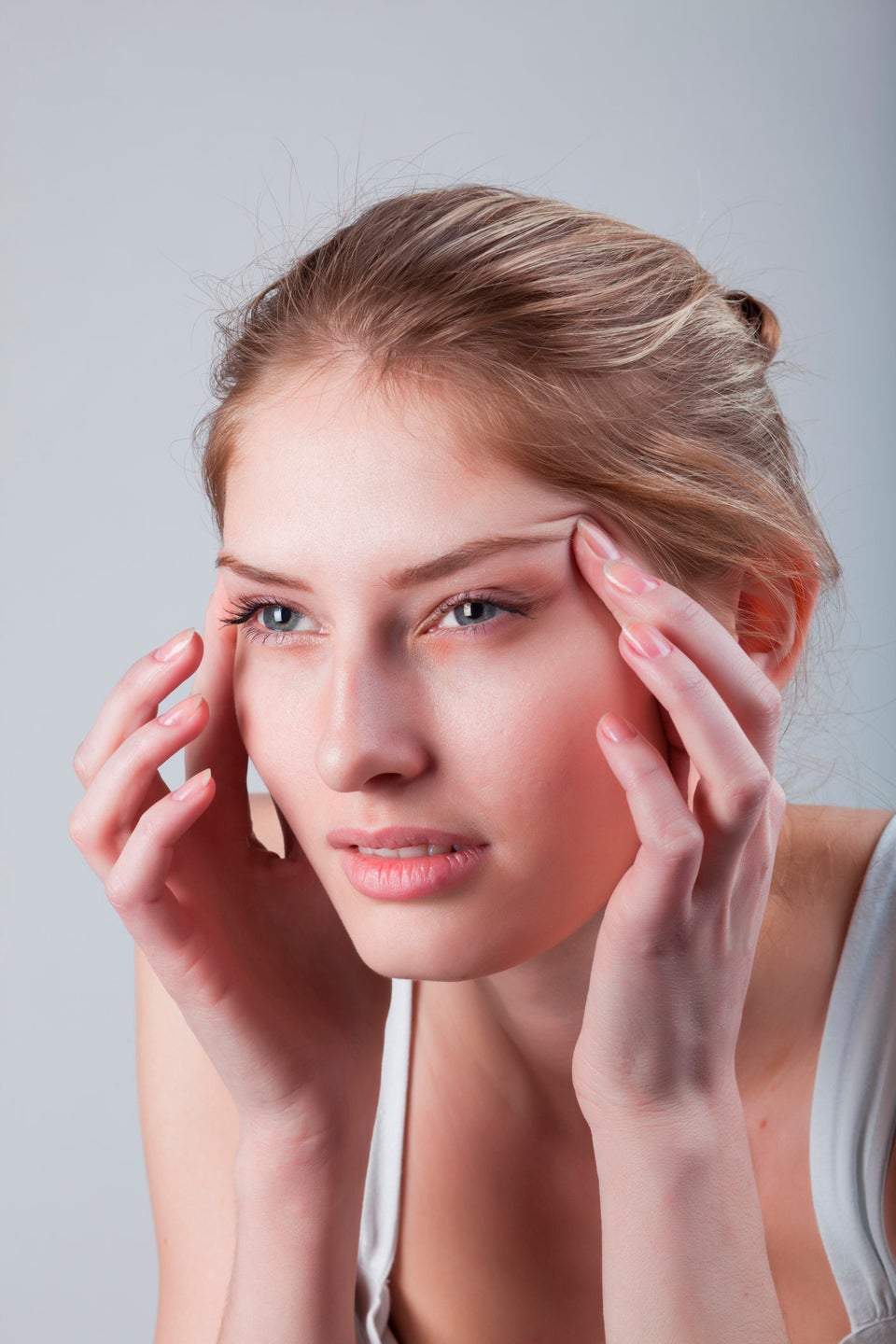 Reasons Your Skin Looks 10 Years Older