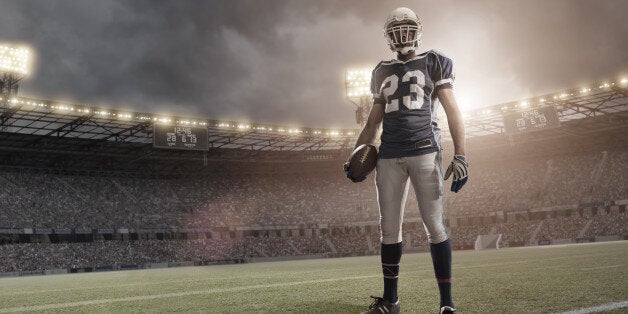 It's preseason in the NFL. Players suit up and play through summer's dwindling heat and the pangs of muscles getting into regular season shape. Preseason games may not record a win or loss that determines play-off viability. Yet, those preseason passes, interceptions, carries, fumbles, tackles and misses are scrutinized and inspected for glimmers of insight that might indicate the quality of a player's season long play.
Wanting to wait for the kick-off of those opening games? Not if you play fantasy football!
Things are heating up on those cyberfields. It's time to prepare for the draft and create a fantasy team to beat all others. Fantasy sports are a huge business with Fantasy Sports Trade Association (fsta.org) calculating that over 56.8 million people play fantasy sports in the USA and Canada. Right before the 2014 fantasy football season, the FSTA estimated that there were 33 million fantasy football players alone!
So, how do you get ahead in this preseason?
You could listen to guru's like ESPN's Matthew Berry. He's successful; Celebrity Net Worth values his net worth at $2 million. While Berry's research is thorough, it's also what many others can and will reference. What nugget can you find? The key is finding it yourself like your very own well-designed trick play for those special moments at the end of the game.
To aid in your work, here is an interactive graphic allowing you to explore football data. There is a lot of data to mine and analyze. Here, we look at which NCAA conferences are the best factories for fantasy points overall or by position. Play with the features to explore and gain insight. Mouseover elements for some of the numbers behind the graphs. Remember you can also click the conference logos to dig deeper into conference stats.
Here are a few pointers to get you started:
From the opening screen without any clicking, you'll see Miami's dominance from the ACC. The Miami Hurricanes have 10 percent more fantasy points than any other team.
Do you fill your team with Miami alums? If you explore quarterbacks, you'll see that the Pac 12 dominates that position, creating over 20,000 points since 1999.
Maybe you want look at players themselves. Sticking with quarterbacks, you will see that Tom Brady and Drew Brees have nearly identical point totals. With that stat, maybe you should look at their salaries in your fantasy league. You need an entire roster, of course. You may want to perform similar analysis on running backs or wide receivers.
Begin exploring and you'll see that that Alabama, the perennial College football powerhouse, is not even in the top 10 of teams in terms of fantasy points.
It's preseason and time to dig into the game of the game and mine through the data and get ready to draft your fantasy team. May the odds, or really the statistics, be ever in your favor! Enough talk -- dig in and start playing -- with the numbers.
Related
Popular in the Community