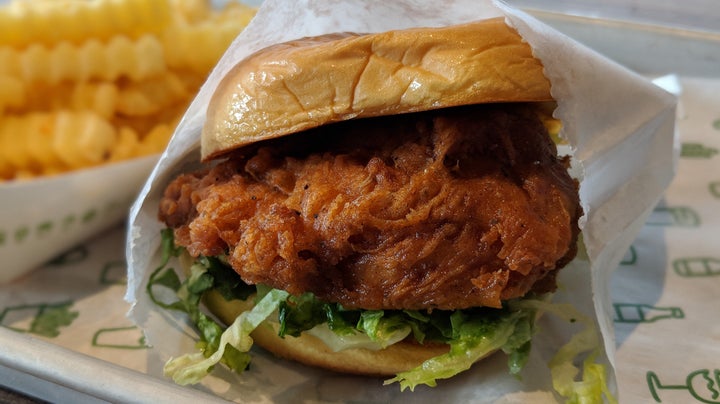 Think about the best fried chicken you've ever had in your life. You probably started drooling involuntarily, and I don't blame you one bit.
OK, now throw away that thought. This is a story about the best fast food fried chicken.
So while it's not going to be the best you've ever had, when you need a quick fix around various parts of the country, this fried chicken will be there for you.
For the purposes of this story, I ate fried chicken from five chains that do it well ― Church's Chicken, Popeye's, Shake Shack, Chick-fil-A and KFC ― and ranked them. I selected these chains in particular because they're in most areas of the country (sorry, regional chains like Bojangles).
Why did I include outliers like Shake Shack and Chick-fil-A, even though they don't make traditional fried chicken? First of all, they might not offer chicken as part of a two-piece meal, but they do serve fried chicken, which makes them eligible. And secondly, I judged their chicken on its own merit and not the sandwich as a whole. I didn't want certain elements of the sandwich like a fantastic bun (hello, Chick-fil-A!) to distract from the main event: the chicken. And this is all about the fried chicken.
If you think that's unfair or stupid, you've probably not read this sentence, and have already skipped to writing about how unfair and stupid this article is in the comments.
Here is America's best (fast food) fried chicken, from good to great.