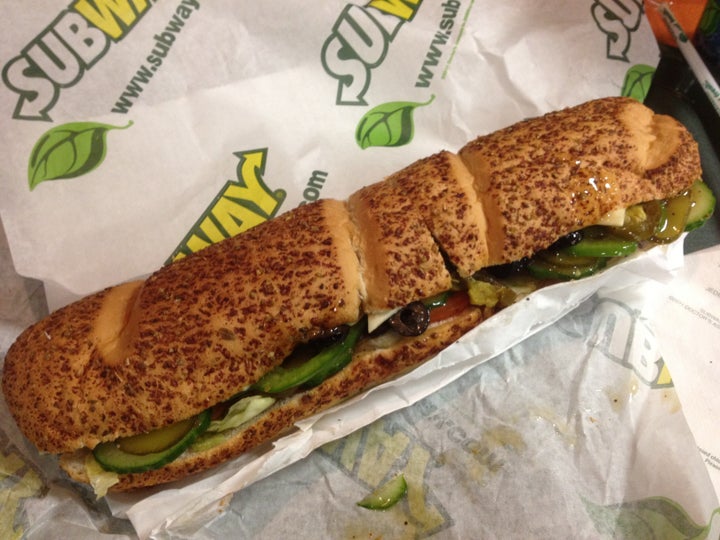 America's favorite fast food isn't deep fried or candy-coated, according to a new study by market research firm Harris Interactive.
The average score for all restaurants was 61.67. The restaurants that scored below that number were Arby's, Chipotle, Church's Chicken, Hardees, Jack in the Box, KFC, Long John Silver's, Quiznos, Sonic America's Drive-In, Taco Bell and White Castle.
This is the eighth year in a row that Subway has bested its fast food competitors. Consumers' demand for nutrition may be to thank for it.
"Subway's consistently high ranking in the Harris Poll EquiTrend study clearly indicates that consumers are graduating from just saying they're interested in better nutrition choices in restaurants to actually changing their purchase behavior," said Mary Bouchard, Vice President of Consumer Goods, Retail and Restaurant Research at Harris Interactive. "For some time, the media spotlight on obesity, diabetes, and heart disease, and the importance of making better meal choices away from home, has driven growth in the range and number of lower calorie/better nutrition dishes being offered in all types of restaurants. These study results show just how strongly Subway's positioning around fast and healthy meal choices is resonating with consumers."
Click through the below slideshow to see America's other favorite fast food restaurants.
Popular in the Community