It has been a great big bountiful year for books about the movies. There have been so many worthwhile biographies, critical studies and pictorials it's hard to choose the dozen or even two dozen best books.
One characteristic of many of the year' finest works is their revisionism, or historical reevaluation. Whether it's Hollywood's relationship with Nazi Germany, the role women played in the early years of Tinsel Town, or the way certain actors or directors had been maligned or neglected over the years is up for reconsideration.
The movies are about story-telling. And if you have a broad interest in film, there is something about the life story of an actor or director that makes for rewarding reading--especially if the story is well told or groundbreaking in some way.
Looking over the many books about the movies released in 2013, it's striking how many of the best of them--or at least the most compelling and interesting works--are biographies, memoirs, or the hybrid biographical-career study.
Which brings me to the book-of-the-year, a biography. It is A Life of Barbara Stanwyck: Steel-True 1907-1940 by Victoria Wilson (Simon & Schuster). This epic 1044-page work is a crash course in the life of more than just an actresses; it also covers Broadway in the 1920's and Hollywood in the 1930's, as well as the larger American scene (politics, the economy, culture and and social mores).
In A Life of Barbara Stanwyck, Wilson has done something remarkable. She scoops up a past time, a past world, and places us in it. There we are with Stanwyck, as she grows from orphaned child to Ziegfeld Follies performer to Hollywood star and Hollywood outsider. It is almost too much, and not quite enough. This is the sort of book that makes you want to watch every one of Stanwyck's films, whether they were hits or flops. Take my advice, and start with Baby Face (1933). Be prepared to be shocked. And hold on to you seats, because this is only volume one.
Runners-up for best book-of-the-year are Still: American Silent Motion Picture Photography, by David S. Shields (University of Chicago Press) and Sirens & Sinners: A Visual History of Weimar Film 1918-1933, by Hans Helmut Prinzler (Thames & Hudson). I also like John Gilbert: The Last of the Silent Film Stars. It is a swell read.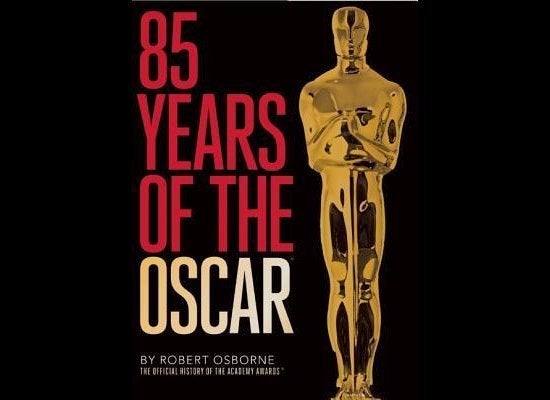 Best Film Books of 2013
It's hard choosing the best or better books of the year. The slide-show included here highlights recommendations. Besides the 20-plus titles noted, also keep in mind A Story Lately Told: Coming of Age in Ireland, London, and New York by Anjelica Huston (Scribner); Ava Gardner: The Secret Conversations by Peter Evans and Ava Gardner (Simon & Schuster); My Lunches with Orson: Conversations between Henry Jaglom and Orson Welles by Peter Biskind (Metropolitan Books); and Vivien Leigh: An Intimate Portrait by Kendra Bean (Running Press).
Of note as well are Moments That Made the Movies by David Thomson (Thames & Hudson); three truly interesting titles, Extras of Early Hollywood: A History of the Crowd, 1913-1945, by Kerry Segrave (McFarland); Hollywood Before Glamour: Fashion in American Silent Film, by Michelle Finamore (Palgrave Macmillan); and Hollywood of the Rockies: Colorado, the West and America's Film Pioneers, by Michael J. Spencer (History Press): The Pin-Up Girls of World War II, by Brett Kiser (BearManor Media). Actresses Betty Grable, Jane Russell, Rita Hayworth, Veronica Lake, Lana Turner, Ava Gardner, Gene Tierney, and Lucille Ball (yes, she once was a hottie) are among the dreamy pin-ups featured in this informative, fun survey of motion picture Americana.
There are also two new books out which mark the anniversary of just about everyone's favorite film--The Wonderful World of Oz: An Illustrated History of the American Classic by John Fricke (Down East Books), and The Wizard of Oz: The Official 75th Anniversary Companion by William Stillman and Jay Scarfone (Harper Design). And just reissued is a third title on the film, The Making of The Wizard of Oz by Aljean Harmetz, with a foreword by the Wicked Witch of the West, Margaret Hamilton.
Thomas Gladysz is an arts journalist, early film enthusiast, and the founding director of the Louise Brooks Society, an online archive and international fan club devoted to the film star. Gladysz has curated exhibits, contributed to books, appeared on television, and introduced the actress's films around the world.
Popular in the Community