What do they know about work in Hollywood? Good question. So this Labor Day week, we take a look at a listing of nominees for best films, tv shows, and other artistic expressions in what are called the "2011 Workers' Voice Awards" from PopWork USA, a blog dedicated to the intersection of pop culture and work. The winners will be announced in October. For the full list of TV shows, books, arts, and other categories' nominations, go to PopWork USA.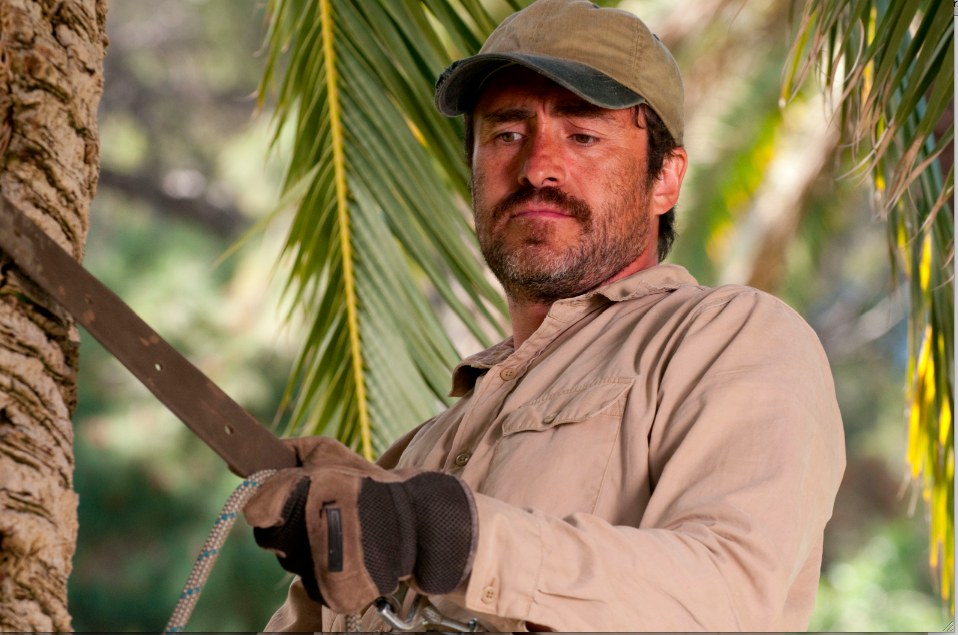 Photo: A Better Life. Courtesy of Merrick Morton © 2011 Summit Entertainment, LLC
Film (Feature length)
A Better Life - The promise and travails of an immigrant gardener father and his son struggling in Los Angeles by director Chris Weitz of the Twilight series of movies. No fangs here though. But plenty of heartache. Told with authenticity and simplicity. Produced by actress Jamie Gertz.
Company Men - We spend a year in the life of three men trying to survive a round of corporate downsizing at a major company -- and how that affects them, their families, and their communities. With Ben Affleck, Tommy Lee Jones, Chris Cooper, Kevin Costner.
Made in Dagenham - A dramatization of the 1968 strike at the Ford Dagenham car plant, where female workers walked out in protest against sexual discrimination. With Miranda Richardson and Sally Hawkins as mavens bringing mayhem.
Too Big to Fail - This HBO All-Star cast flick, based on the book by the same name, chronicles the 2008 financial meltdown, largely through the eyes of Secretary of Treasury Henry Paulson. It's scary, especially once you realize most of these folks are still in charge.
Even the Rain - Practically a film within a film, it draws subtle parallels between the exploitation of the past and the continued exploitation today of Latin America by richer countries and multinational corporations, as a filmmaker prepares to shoot a film about Columbus at a time when the Bolivian government decides to privatize the water company.
Film (Documentary)
Wasteland - Highlighting the transformative power of art and the beauty of the human spirit through workers at a gigantic trash mound in Brazil.
Freedom Riders - The amazing stories of the individuals who contributed to this important aspect of civil rights history in the US are captured here. By Stanley Nelson.
Triangle: Remembering the Fire - The harrowing story of the 1911 catastrophic fire broke out at the Triangle Waist Company in New York City. That set off many of the workplace health and safety reforms of the century that followed.
Way Down In The Hole - This story literally takes us down into the depths as it journeys to the heart of one of the most violent episodes in American labor history, the great Colorado Coalfield War of 1913-1914.
Locked Out - Another miners' tale of struggle, but this one is very recent. Focusing on 560 unionized borax miners in the desert town of Boron, California who faced off against Rio Tinto, a British-Australian multi-billion dollar global corporation.
REAL LIFE. REAL NEWS. REAL VOICES.
Help us tell more of the stories that matter from voices that too often remain unheard.