First dates rarely cause the Internet to cry happy tears ― but then again, this isn't your average first date.
Ten minutes into the date, Eve tells Jordan she has alopecia, an autoimmune disease that causes hair loss.
"I always [tell] people straightaway ― I don't have any hair, I wear a wig," the 22-year-old esthetician from Wales says. "And I have a tattoo on the side of my head!"
When Eve takes her wig off, Jordan has an incredibly sweet, genuine reaction.
"It suits you!" Jordan says with a beaming smile.
"It's so annoying to put back on," Eve admits.
"Keep it off!" Jordan says to Eve, who spends the rest of the date looking positively gorgeous sans wig.
Unsurprisingly, the reality show scene caused viewers in the U.K. to get a little stirred up emotionally.
In an interview with HuffPost, Eve said she is "overwhelmed" by the positive reaction from strangers on Twitter and Instagram.
"I honestly don't think I realized what I'd done by going on the program," she said. "The love I have received and the support from people all over the world has been insane ― I'm speechless."
And though she declined a second date with Jordan, the two still chat and snapped a cute selfie together after their date:
"I knew from the second we started talking that he was a genuinely nice guy ― just not my type," Eve told HuffPost. "He had such a positive reaction to a stranger exposing her biggest fear to him. He reacted how every boy should."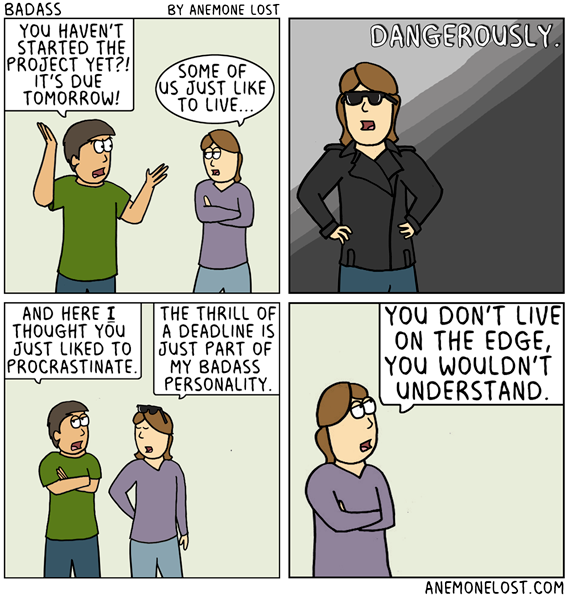 Comics For Couples Who Are Basically Two Big Kids