If you want to keep tabs on the latest and greatest in the Los Angeles food world, most people subscribe to the usual suspects: Eater LA (those heat maps!), Chowhound, LA Times' Jonathan Gold and LA Weekly's Besha Rodell.
But for people who like to eat with their eyes first, there are a few key Instagram users that are a window into LA's vibrant restaurant scene. For most of these people, their Instagram accounts are linked to lively and illuminating food and drink blogs where you can read more about their culinary adventures. But if you're a TL; DR kind of person, maybe you better just follow them on Instagram.
If your idea of a scene is a Farmers Market...
Follow Krista Simmons. She's the Food Editor at LAist and is no stranger to TV (catch her on Top Chef Masters re-runs and the KTLA morning news). After she graduated from UC Santa Cruz, Simmons spent over a year working on organic farms in Southeast Asia and Australia, and it shows in her Instagram feed. She's constantly posting pics of her Farmers Market loot and how she cooked it.
If you're a celebrity chef groupie...
If you just want someone to tell you what to do...
Follow Joshua Lurie at Food GPS. He's been methodically eating at Los Angeles restaurants since 2005 and eats more than a dozen restaurant meals per week. Don't let his restrained tone fool you; words like "well balanced" and "pretty good" speak volumes when you consider he only features restaurants worth returning to.
If you just want to eat vicariously though other people's feeds...
Follow Stacey Sun at TheStaceySun. As Unemployed Eater put it, Sun is the woman behind LA Restaurant Week, and her Instagram account definitely reflects that. She eats out constantly, at both pricey and modest restaurants, and always shares her discoveries.
OR Darin at darindines. Not only does he eat out on the regular, but he takes his photography seriously, as well. You won't find a single pixelated pic in his feed, and he doesn't lean too heavily on the Instagram filter magic.
If you want to eat dessert first...
Follow Nastassia Johnson at letmeeatcake. LA Weekly has a great list of the best professional bakers to follow on Instagram, but the thing about those accounts is that they're usually posting the equivalent of culinary selfies -- their own work, most of the time. Not Johnson. She criss-crosses the city in search of her next sugar high and she shares the goods with her followers.
If you shell out for cheap eats...
If you live for Mexican food...
Follow Bill Esparza at streetgourmetla. Esparza is an expert on Latin American cuisine -- Mexican in particular -- because of his family ties and travels throughout the country. Keeping tabs on Esparza will keep you informed on what's going on in LA, San Diego and just south of the border, where he runs restaurant tours with a group of foodies called Club Tengo Hambre (the I'm Hungry Club).
If you're using your oven to store shoes...
Follow Esther Tseng at estarla. Financial adviser by day and food blogger by night, Tseng covers it all: dining, cocktails and beer, with an emphasis on new spots or changes at old favorites. Her most recent posts include photos of items from Red Medicine's new menu and Alma in downtown LA. "No recipes or cooking, at all!" she said to HuffPost.
If you prefer to drink your dinner...
OR follow Shauna at TheMinty. She posts a whole lot of food (and nail art, and shoes), but her low-light cocktails shots are what set her apart. The Minty will post a grainy drink photo (give her a break, it's dark in there), list all of its exotic ingredients and at the end of it all, the bartenders will hand over a personalized receipt. This woman could drink anyone under the table.
Related
Before You Go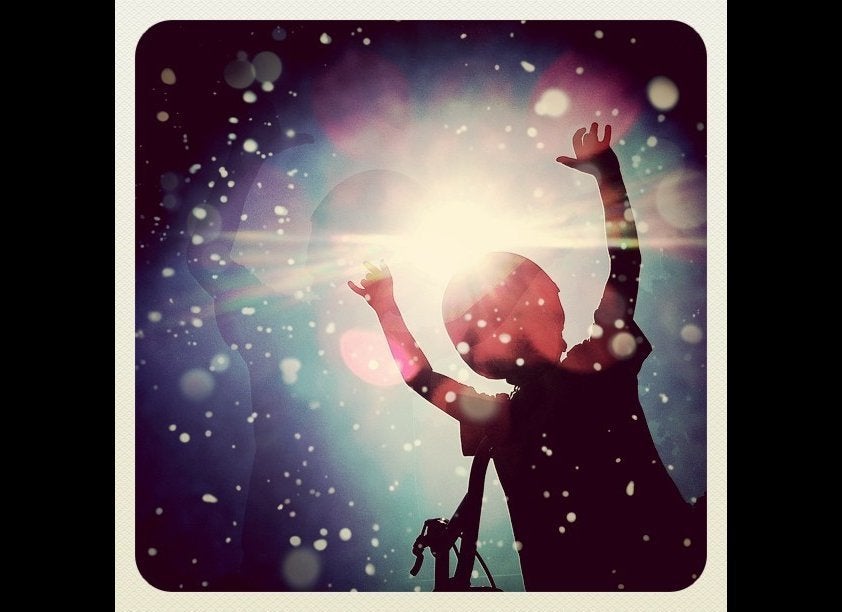 Top 19 People To Follow On Instagram
Popular in the Community