Winter is here - which means coffee shops across the country are filling with familiar scents of chai. With its bold flavors and rich aromas of ginger, clove, and anise, chai tea is becoming a clear beverage staple of the colder months.
Tea pairings are a relatively new phenomenon, though makes perfect sense considering that a bold tea can be as complex as a fine wine. Chai is particularly robust and can be an ideal complement to a wide variety of foods. We decided to explore pairings because we were drinking chai all the time and regularly eating with our Tikka Masala Naan Chips. These chips are extremely airy with a light salty/sweet balance that works perfectly as a savory companion to chai.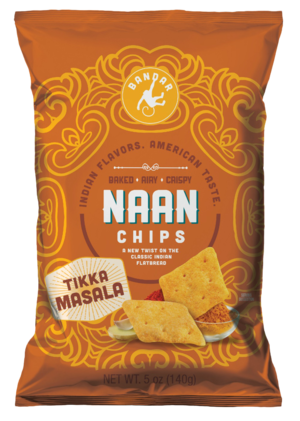 Realizing how well this worked, we decided to explore other various pairings. After a few weeks of research, here are our favorites:
Milk Chocolate: Sugar and cream are commonly added to chai to make a tasty milk latte. The sweetness from the sugar and fat in the milk help balance the strong flavors for sweet indulgence. When given the opportunity to try a plain chai - skip the latte and instead pair with your favorite milk chocolate for a wonderful afternoon treat.
Scones: According to our British friends, scones are the perfect pastry to eat with chai. Typically less sugary than a muffin or cinnamon roll, scones provide the optimal balance of butter and crumble to balance the rich chai. Extra bonus if you can find an apple scone.
Plain Beef Jerky: This pairing completely surprised us. With strong cinnamon and cardamom spices, chai can easily be incorporated in beef marinades. Most people wouldn't think to eat a juicy steak in their local teahouse - but a bag of beef jerky suffices nicely. Ideally find a bag with low salt content and without other external flavors (i.e. teriyaki) and you'll find a wonderful, protein-rich lunchtime pairing.
Brie: By this point we realized that buttery and creamy flavors provided a great balance to chai. Having tried a number of cheeses that didn't work (pepperjack, cheddar, etc), brie stood on top. Particularly when spread on a toasted baguette, brie is relatively mellow cheese that doesn't overpower the subtle intricacies of a strong chai.
Toasted Filberts: We originally assumed that almonds would be the best nut pairing considering that cinnamon-sugar is already a common coating for them. However we were blown away with how well cinnamon, anise, and ginger enhances the "hazelnut flavor" of filberts. We preferred when we'd toast them even more to get some extra char alongside the chai.
Popcorn: This idea came to us while watching Scandal and realized that wine and popcorn do pair well together. Chai has great complexity like wine, and similarly pairs very well. We preferred unsalted air-popped popcorn, maybe topped with just a little cinnamon or nutmeg.
Which are some of your favorites? Do you believe that chai pairings can be a new thing?
Related