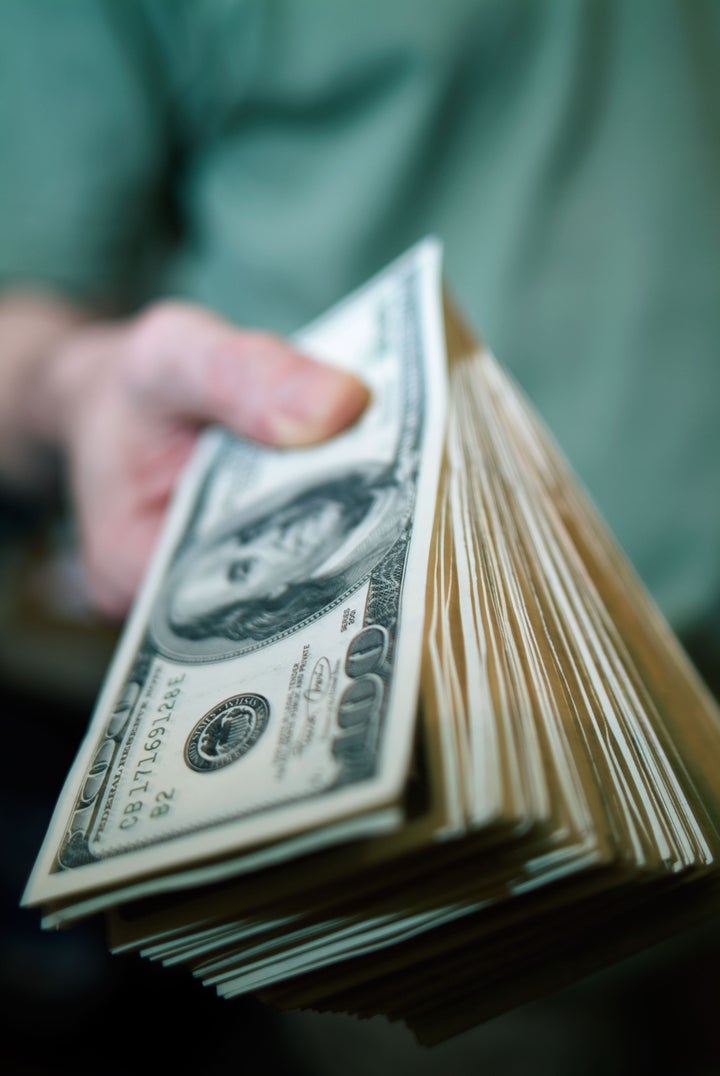 This is the time of year when the financial media goes into overdrive. You can expect no end of predictions for 2012. Some will be right. Others will be wrong. Those who are right will anoint themselves (or be anointed) as new "gurus" with magical predictive powers. Actually, they were just lucky.
More insidious are lists of "best fund managers". Investors rely on these lists, especially when they are created by credible sources. Morningstar is arguably at the top of the food chain in the investment research biz. According to its web page, it offers data on 330,000 investment offerings and has $167 billion under management. It operates in 26 countries.
Much of the advice provided by Morningstar is excellent should be studied and followed by investors. My favorite is an article demonstrating that low fees are likely to be the best predictor of a mutual fund's future success, which is summarized here.
Morningstar, like many others, picks active fund managers who it believes stand out from the crowd.
Much like the Grammy awards, Morningstar designated five "nominees" for domestic stock manager of 2011. In making these selections, Morningstar noted that the nominees "...have done an outstanding job not just this year but over the long haul to produce strong returns for shareholders."
1. Bob Goldfarb and David Pope. Sequoia Fund (SEQUX)
2. Bill Nygren. Oakmark Select (OAKLX) and Oakmark (OAKMX)
3. Don and Stephen Yacktman. Yackman (YACKX) and Yacktman Focused (YAFFX)
4. Scott Satterwhite, James Kieffer and George Serti. Artisan Mid Cap Value (ARTQX), Artisan Small Cap Value (ARTVX) and Artisan Value (ARTLX)
5. Pat English and Andy Ramer. FMI Large Cap (FMIHX) and FMI Common Stock (FMIMX).
The lucky winner will be announced the first week in January. Readers of the article were encouraged to vote for their favorite. I thought it would be helpful to give you some data to guide your decision.
First, I can understand the basis for picking these fund managers. Not only did they have a good year, they had a great decade. I ran the ten year returns for each of these fund managers. All of them clobbered their benchmark. The performance of the Yackmans was particularly impressive. The ten year return of their two funds was 10.78 percent and 11.63 percent, against a benchmark of only 3.93 percent.
In a previous blog, I noted that stellar performance can be as easily attributed to luck as to skill. It can take many years of data for outperformance by a fund manager to have statistical significance. I ran what is called a "t-test" calculation on each of the five managers nominated by Morningstar. I used data from the inception date when the fund manager nominated began to manage the fund. I determined that I needed more years of data to determine whether the outperformance of all these fund managers was due to luck or skill. You can find details of my calculations, and an explanation of the t-test calculation here.
Without this information, how would you decide which of these managers you should select to manage your funds? Worse yet, how could anyone determine which funds to include in this list of "best manager?" Wouldn't the "best manager" necessarily be able to demonstrate investment skill?
If you must vote for your favorite fund manager, follow Morningstar's previous advice. Go with the fund manager whose fund has the lowest expense ratio. The winner would be the Yackman Fund (YACKX), with an expense ratio of 0.85 percent.
A far more intelligent choice would be to ignore list of "best fund managers" altogether. You can buy low management fee index funds from Vanguard for a fraction of the expense ratio of the lowest actively managed funds. Vanguard's Total Stock Market Index Fund (VTSMX) has an expense ratio of only 0.18 percent. According to Vanguard , this expense ratio is 84 percent lower than the average expense ratio of funds with similar holdings. This fund is managed by Gerard C. O'Reilly.
He would be my pick for "best fund manager."

Dan Solin is a senior vice president of Index Funds Advisors. He is the New York Times bestselling author of The Smartest Investment Book You'll Ever Read, The Smartest 401(k) Book You'll Ever Read, The Smartest Retirement Book You'll Ever Read and The Smartest Portfolio You'll Ever Own. His new book, The Smartest Money Book You'll Ever Read, will be available December 27, 2011.The views set forth in this blog are the opinions of the author alone and may not represent the views of any firm or entity with whom he is affiliated. The data, information, and content on this blog are for information, education, and non-commercial purposes only. Returns from index funds do not represent the performance of any investment advisory firm. The information on this blog does not involve the rendering of personalized investment advice and is limited to the dissemination of opinions on investing. No reader should construe these opinions as an offer of advisory services. Readers who require investment advice should retain the services of a competent investment professional. The information on this blog is not an offer to buy or sell, or a solicitation of any offer to buy or sell any securities or class of securities mentioned herein. Furthermore, the information on this blog should not be construed as an offer of advisory services. Please note that the author does not recommend specific securities nor is he responsible for comments made by persons posting on this blog.
Related
Popular in the Community