Sticking with the so-unusual-it-must-be-true formula for their reality programming, TLC's "Best Funeral Ever" returned to the airwaves. The series follows Dallas-based Golden Gate Funeral Home's staff as they prepare over-the-top "home-going" ceremonies. That means elaborate theme-parties for the deceased, like the bowling celebration they threw for Judy Sunday's family.
The gathering culminated in one of the strangest things we've ever seen, when Judy's friends and families pushed her casket down a bowling lane. The pins were labeled "RIP Judy." The pastor kicked it off by announcing quite solemnly, "Now we'll come to the time where sister Judy Sunday will get the last strike of her life. Come on and step up. Take these last memories of the opportunity of serving your mother down here, of pushing her down."
The AV Club's Sonia Saraiya says "Best Funeral Ever" walks the line between heartfelt and bizarre. "That title is silly enough on its own," she wrote. "But hyperbole aside, it appears that for once, TLC isn't making fun of its subjects. Okay, it's making fun of them a little, but the skeptical reaction shots and sarcastic musical stings, which color most of its other reality shows, are at a minimum."
Over at Bustle, Alicia Lutes is sold on the show, but not so sure about "home-goings." She couldn't believe the cost -- an hour-long service was $50,000. "According to owner John Beckwith, '[They cost] less than a wedding. Less than a luxury car. More than a year's supply of Diet Coke,'" she quoted. "They must be drinking a lot of Diet Coke. Jesus take the wheel (and also maybe pick up the tab because this ish is expensive and you always provide, right?)."
"Best Funeral Ever" continues Mondays at 10 p.m. EST on TLC.
TV Replay scours the vast television landscape to find the most interesting, amusing, and, on a good day, amazing moments, and delivers them right to your browser.
Related
Before You Go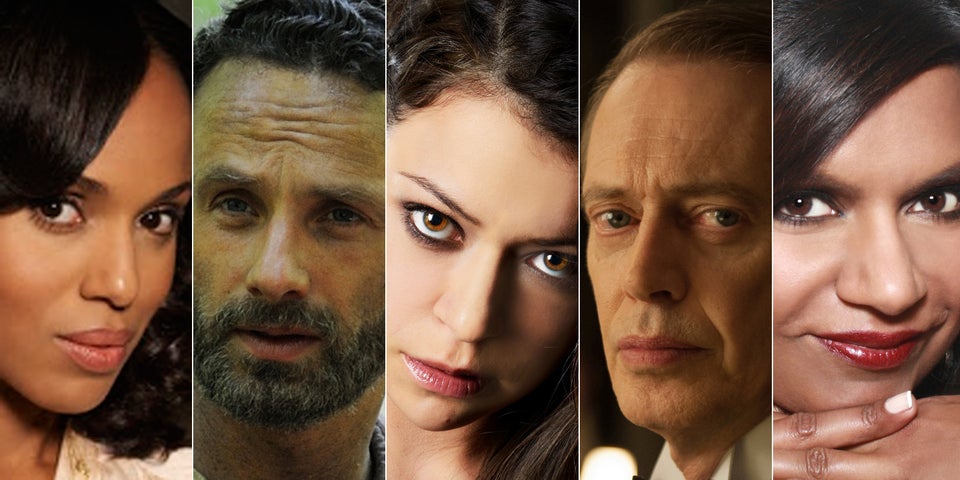 Critics Picks 2013-2014
Popular in the Community