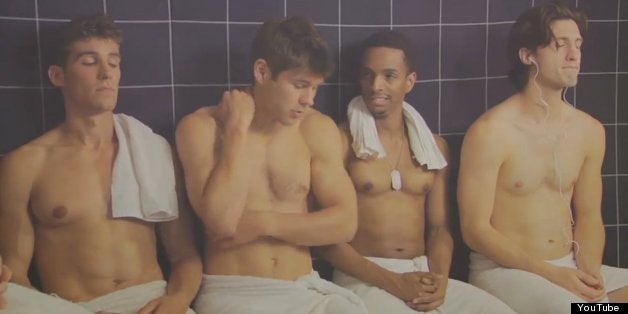 This week on Gwist! The Broke Foodie delivers delicious post-workout recipies! The Steam Room boys plan a panty raid to find the best things to cradle their crotch! Top comedian Adam Lehman warns about the dangers of fabulous gay terrorism! And Dave Rubin delves into potential 2016 presidential candidate Chris Christie's views on gay marriage!
What To Eat After A Workout - Broke Foodie
Have you been sweatin' it at the gym? This week Joel teaches us how to make some of his favorite post-workout snacks!
Panty Raid - Steam Room Stories
Where do you put YOUR "pleasure plums"? Watch and find out where the Steam Room boys prefer to stash their goodies!
Adam Lehman: Are You More Like Will Or Jack? - Funny Fruits
Adam chats about coming out to his mother, and what to expect from those terrifying Gay Terrorists!
Chris Christie's Gay Marriage Dilemna - The Rubin Report
The panel discusses both Christie's stance on gay marriage and his 2016 Presidential bid.