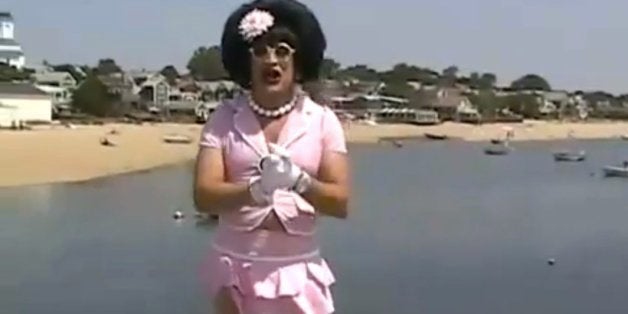 This week on Gwist! Join Miss Richfield 1981 for a gay (pun intended) traipse through historic Provincetown! Joel hooks up with a hot piece of meat on Meat Grindr! The Steam Room boys get ready for a High School reunion! And the Rubin panel discuss the nation-wide call to boycott vodka!
Miss Richfield 1981 Explores Provincetown
Join Miss Richfield for a delightfully informative romp through the gayest of all beachfronts!
Meat Grindr - Broke Foodie
Joel meets up with a hot piece of meat and shows YOU how to make your own meat as juicy and tender as ever!
High School Reunion - Steam Room Stories
Ban decides to be SEXY AS HELL at his reunion! Who needs a fancy car or a stable job when you've got a body like the Steam Room boys?
Anti-Gay Russian Laws Lead To Stoli Vodka Boycott - The Rubin Report
Dave and the panel talk about the recent call for a boycott of Russian vodka in response to the country's anti-gay laws.