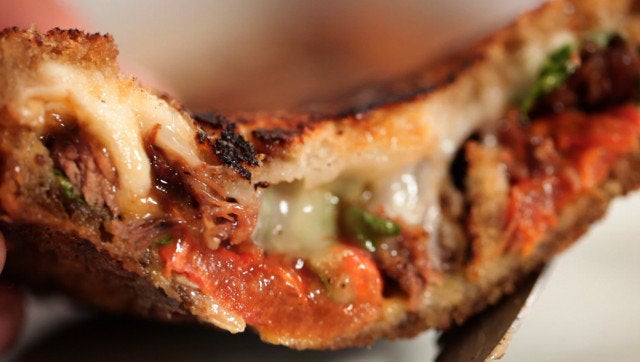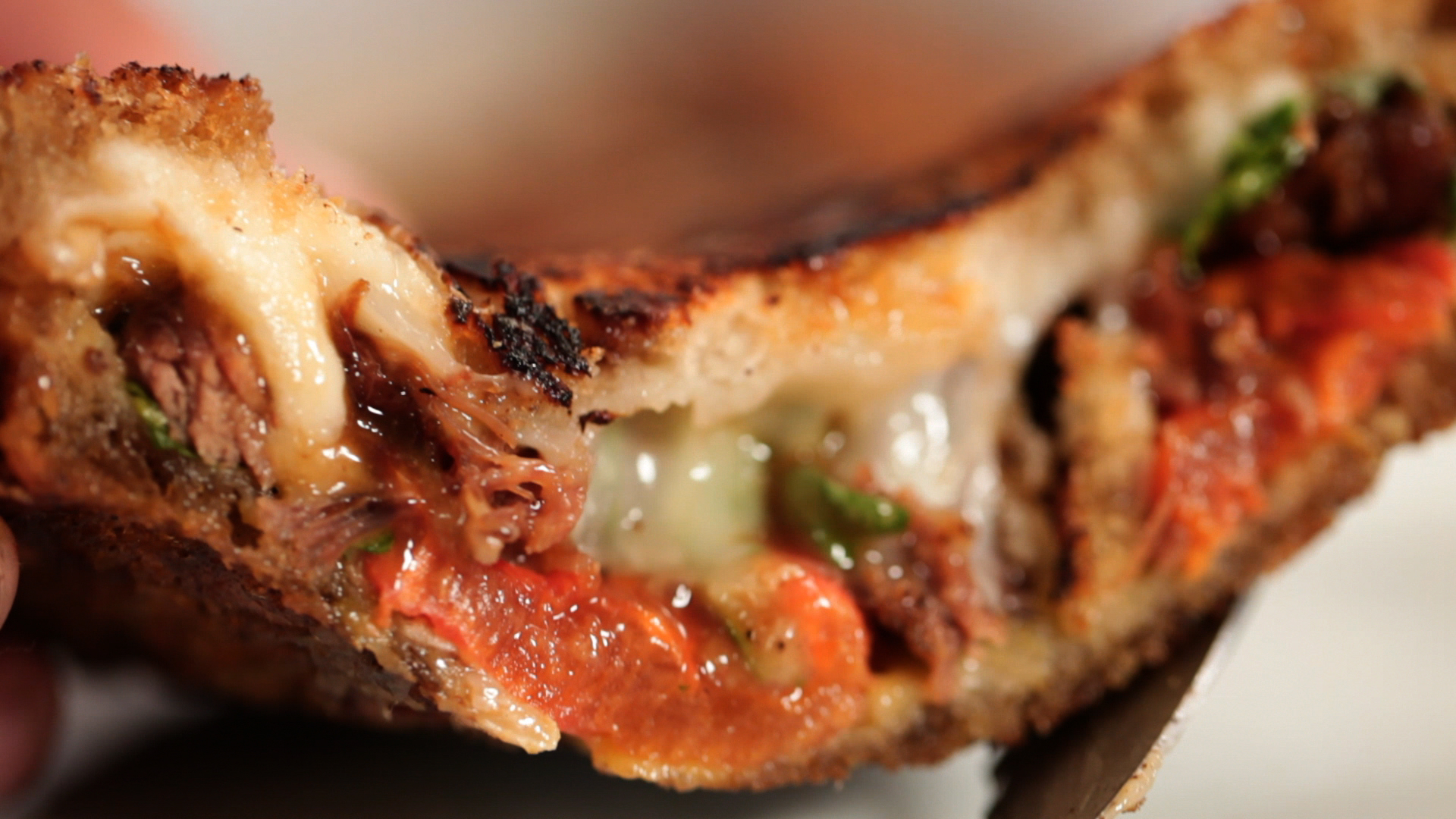 It's no stretch of the imagination that a chef whose food philosophy is "lots and lots of butter" has won an award for his grilled cheese. And, yes, there is actually a competition for this, called The Grilled Cheese Invitational. Chef Eric Greenspan of the Foundry on Melrose in L.A. takes the lowly sandwich and makes a masterpiece, named The Champ, that hails more from his years of training under luminary chefs like Alain Ducasse, Ferran Adria and David Bouley.
Inspired by the classic cheese plate, Greenspan finds a way to combine sweet and savory with a unique apricot-caper puree that he whips up (along with a trick for using a blender instead of a food processor). Bright, peppery arugula and a rich tomato confit round out the collection of seemingly strange grilled cheese bedfellows, but, held together with tangy, mild Taleggio cheese, the individual instruments begin to harmonize.
He doesn't stop there, of course. If there's anything to know about this chef, it's that he strives to push taste buds to the brink. After seeing the stick of butter that Greenspan cooks the sandwich in, you'd think the sandwich couldn't be more of a gut-buster. But, the moment he stuffs the already grilled sandwich with short ribs cooked down to a "meat marmalade" is nothing short of mind-blowing.
Like all dining experiences, the perfect grilled cheese isn't only about taste. As Greenspan says, it's also so much about the visual impact of the gooey cheese, the sound of the crunchy, perfectly crisp bread, and the unmistakable smell of melted cheese. Speaking of bread, check out the video below for his tip on the best kind to use in a grilled cheese -- you may be surprised by his take on it.
Popular in the Community