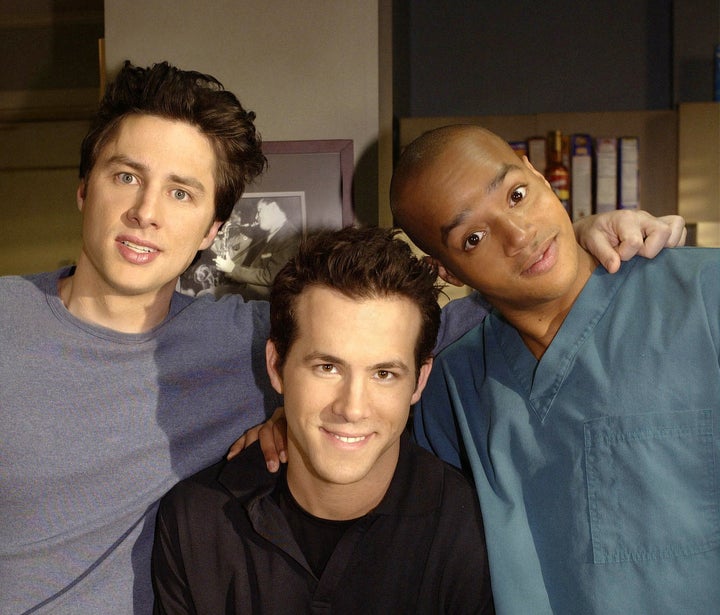 Donald Faison recently chatted with The Huffington Post about one of the greatest shows of all time -- "Scrubs," of course. Over eight (OK, nine) seasons, the show kept us laughing and crying with incredible pranks, a bromance to die for and some pretty amazing guest stars.
Faison -- while in character as a doctor diagnosing hunger with the new Snickers Crisper -- reminisced about having his favorite "Star Wars" character on set and nabbing a leading man before he became a box-office smash.
Without further ado, here are the 17 amazing actors and actresses (in no particular order) you might've forgotten appeared on "Scrubs:"
1. Ryan Reynolds
Before he was breaking box office records as "Deadpool," Reynolds starred on "Scrubs" in 2003 as Spence, J.D. and Turks' friend from college. Though he only appeared on one episode, he helped spill the beans that Jordan's baby was in fact, also Dr. Cox's baby.
"Ryan Reynolds wasn't unknown at the time [when he starred on 'Scrubs,'] but he's having a great resurgence," Faison told The Huffington Post. "He totally crushed 'Deadpool.' I like to think we had him on the show before he was a big, romantic comedy star or a big action star. It's always cool to see someone go from actor to movie star."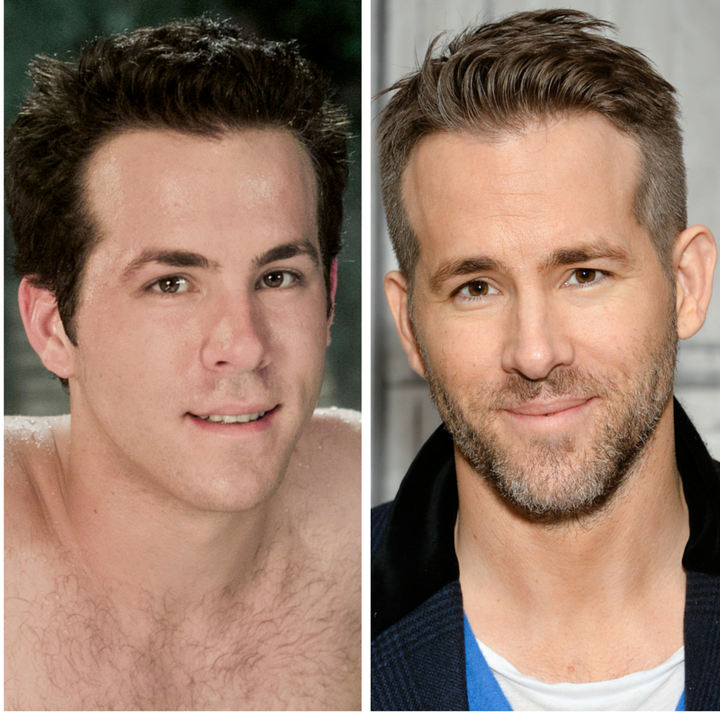 2. Matthew Perry
In the 2004 episode called "My Unicorn," Perry played Murray Marks, a man who has to be talked into giving his father figure a kidney. Whatever happened to "I'll be there for you"?
3. Dick Van Dyke
A legend! In a 2015 Reddit AMA, Faison said that having Van Dyke (aka Bert from "Mary Poppins") was one of the "best days ever," and one of his favorite guest star appearances. Van Dyke played Dr. Townshend on a 2003 episode of "Scrubs," and went toe-to-toe with Dr. Kelso in a particularly dramatic scene about aging doctors.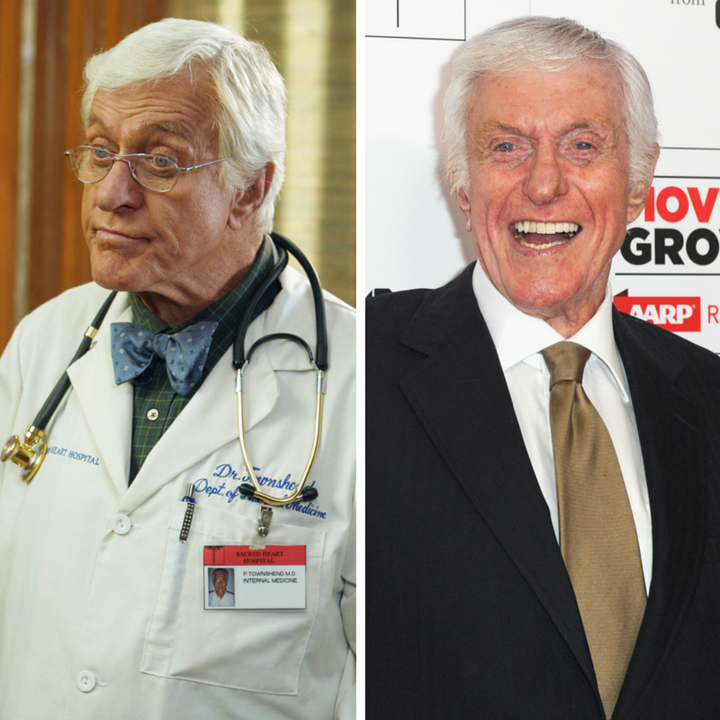 4. Scott Foley
5. Brendan Fraser
After he did "The Mummy" and "The Mummy Returns," Fraser appeared on "Scrubs" as the lovable Ben Sullivan on and off from 2002 to 2004. As a photographer (and Jordan's brother), Ben's untimely death was one of the saddest moments on the show.
6. Aziz Ansari
"When Aziz came to the show, he'd already had a little bit of fire behind him," Faison told The Huffington Post. "He wasn't Aziz like he is now, but he was just starting to [pick up]. When he was on the show, working, he was the funniest person on the show, every time. His role was only three, four episodes, but when he was doing it, we were like 'Wow, that dude is really funny.'"
And according to a fan theory posted by simonlorax on Reddit, Ansari apparently alluded to his time on "Scrubs" by referencing "The Da Vinci Code" on an episode of "Parks," which he also listened to on his iPod on "Scrubs."
7. Michael J. Fox
On "Scrubs," it was the ultimate showdown -- Fox v. Cox. Well, really it was Dr. Kevin Casey (Fox) vs. Dr. Cox. The "Back to the Future" actor starred as the doc with OCD (and an affection for J.D.!) on two "Scrubs" episodes in 2001.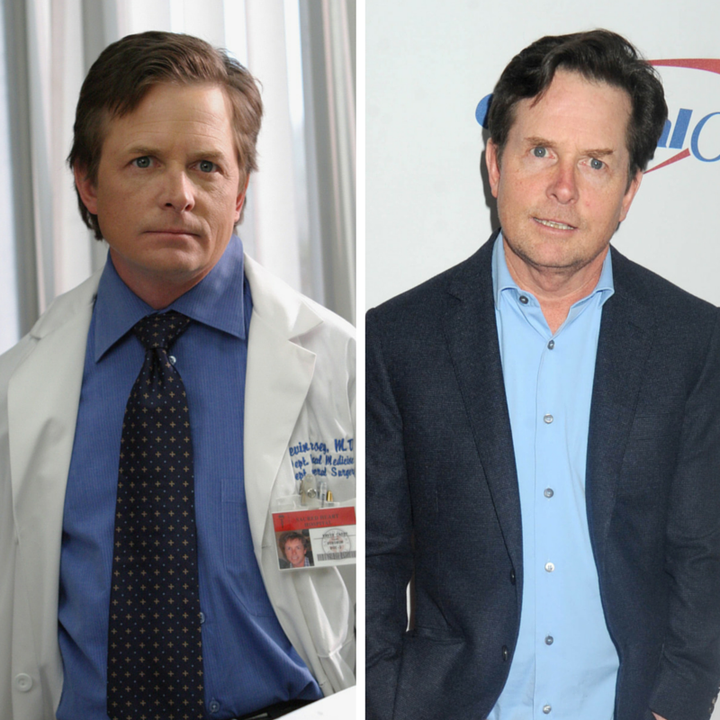 8. Colin Farrell
If you blink, you might miss him! This dreamy Irish actor starred as Billy Callahan on exactly one episode of "Scrubs," aptly titled "My Lucky Charm."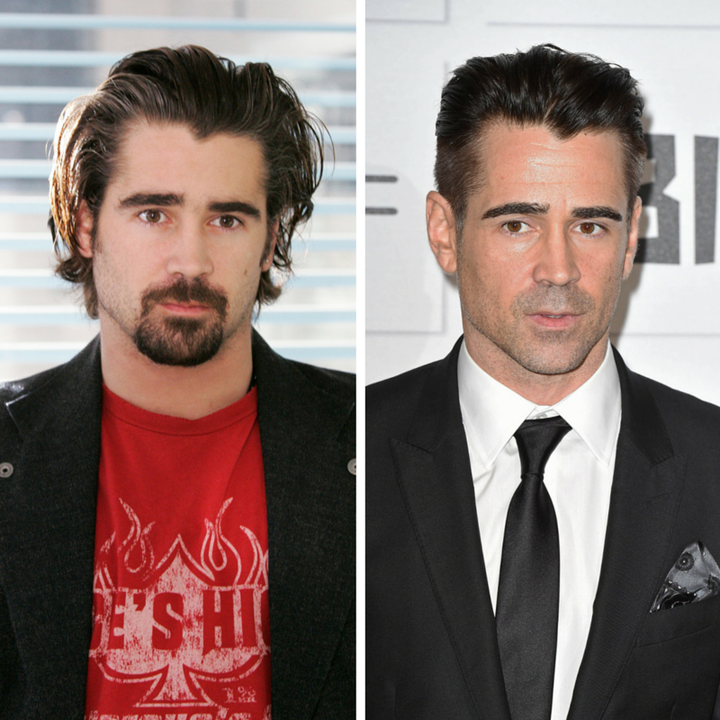 9. Dave Franco
Franco played Cole Aaronson on "Scrubs" from 2009-2010 during the controversial ninth season of the show that no one really wanted. But while that season was sort of a miss, Faison says he was already movie star material.
"Dave -- c'mon, you just look at him and you know he's [a star]," Faison told The Huffington Post. "He's one of the most handsome things you've ever seen in your life. He GLOWS handsome and he's funny, too. A lot of the conversations we would have were, 'I had a scene with Dave today, I really enjoyed that.'"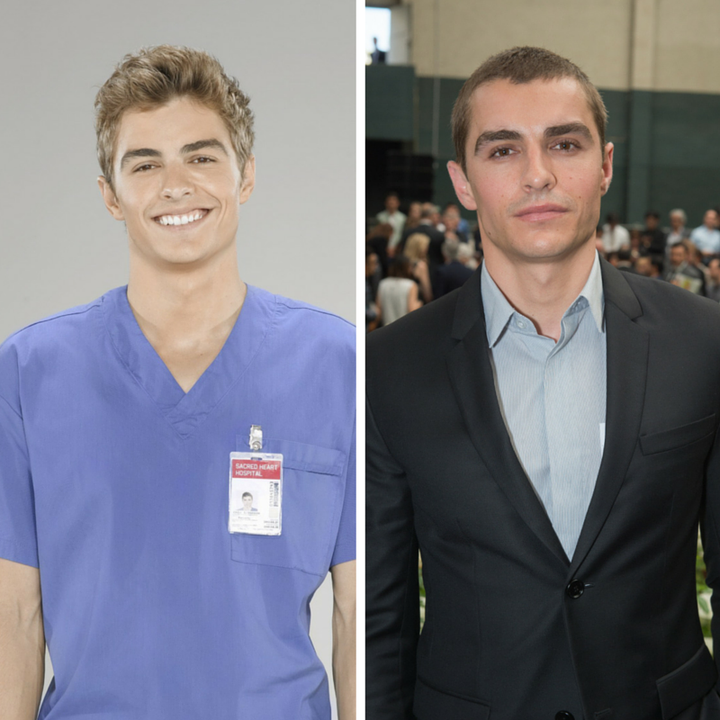 10. Tara Reid
This "American Pie" star -- aka Danni Sullivan -- was Jordan's sister and J.D.'s occasional love interest on "Scrubs" from 2003 to 2005. Danni was a natural partner for J.D., as she also had an inner monologue going in her head. These days, Reid has switched time at Sacred Heart hospital for a turn in "Sharknado."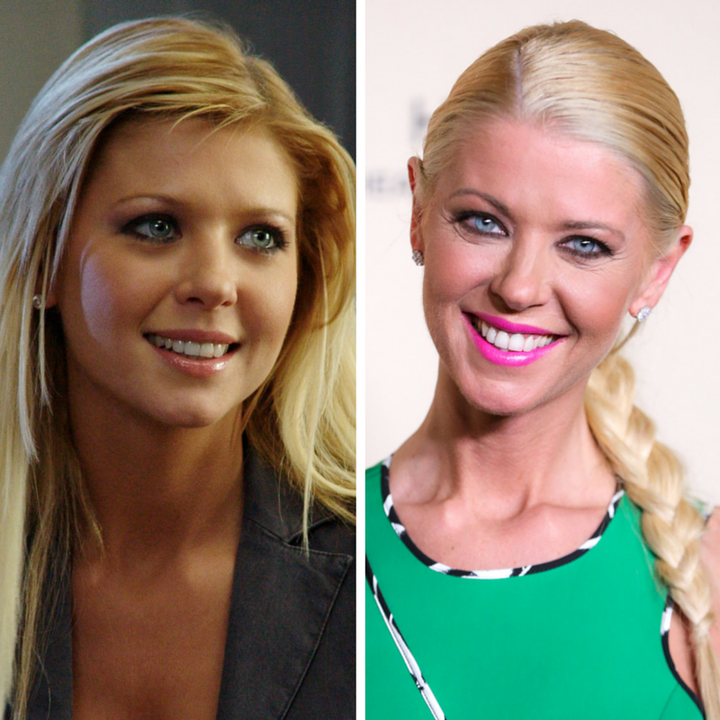 11. Courteney Cox
Another "Friend"! Cox played the ruthless but oh-so beautiful Dr. Taylor Maddox on a few 2009 episodes. There was no love lost when this Chief of Medicine left the hospital (and show). But hey, Maddox did bring together Drs. Cox and Kelso -- something rarely seen on "Scrubs."
12. John Ritter
Ritter played J.D. (and brother Dan's) bumbling salesman of a dad, Sam Dorian, on a few 2002 episodes. Though his time on the show was brief, his scenes were emotional and memorable. John Ritter died on September 11, 2003.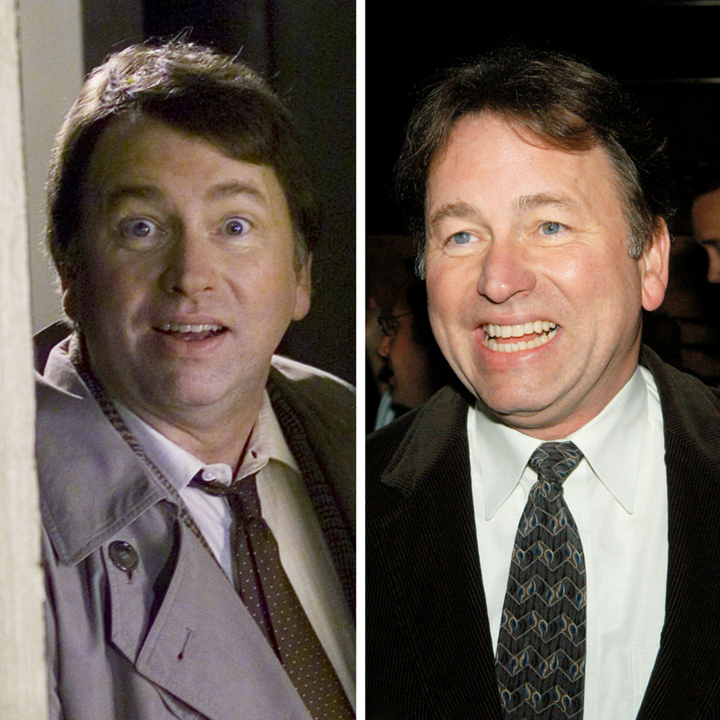 13. Billie Dee Williams
Donald Faison is, to put it mildly, obsessed with Billie Dee Williams, aka Lando Calrissian in the "Star Wars" universe.
"Billie Dee Williams came on and that probably made my life," Faison told The Huffington Post. "I'm a huge 'Star Wars' fan. We'd sit and have conversations about 'Star Wars.' And now whenever I see Billie Dee, I can literally call him 'Lando Calrissian' and he'll laugh it off like 'Oh, he's just being funny.'"
14. Elizabeth Banks
Before she was Effie in "The Hunger Games" or aca-awesome as Gail in "Pitch Perfect," Elizabeth Banks was Dr. Kim Briggs -- the mother of J.D.'s child. Funnily enough, Banks sort-of reunited with Faison in "Pitch Perfect" when he made a brief cameo singing in the aging a capella group seen here.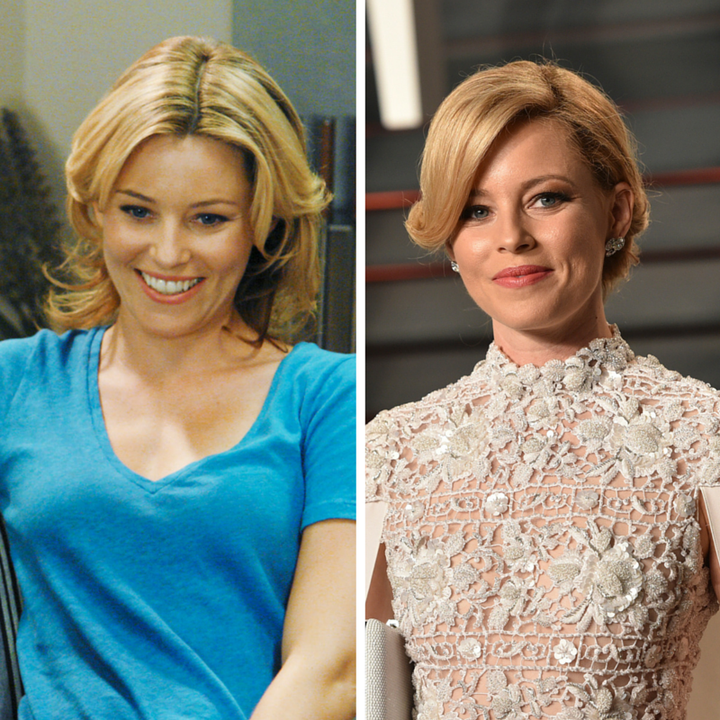 15. Heather Locklear
Heather Locklear had one of the most memorable entrances on "Scrubs" as the totally immoral but totally gorgeous pharmaceutical rep Julie Keaton.
16. Mandy Moore
Moore was Braff's one-time girlfriend and played his goofy love interest Julie Quinn on "Scrubs" in 2006. The two sadly had to break things off after J.D. just couldn't get over Quinn's affinity for saying "That's so funny" instead of laughing, like a normal person, when something was funny. Apparently, Moore also wrote some songs about what it was like to date J.D. Braff on her 2007 album, "Wild Hope," so we're gonna go listen to that now.
17. Heather Graham
Graham played spacey psychiatrist (and friend of Elliot's) Dr. Molly Clock on nine episodes from 2004 to 2005. The "Hangover" actress later ditched an appearance on the "Scrubs" finale (why Heather, why?!) to go on a road trip with her then boyfriend. Not cool, Clock.
Faison also lamented the fact that Spike Lee wasn't able to direct a few episodes and Ellen DeGeneres was never able to appear on the show, so maybe we'll see them in a *reunion* special sometime, eh? C'mon, Zach Braff, we'll help with the Kickstarter campaign!
Correction: This article has been updated to reflect that Heather Graham played Dr. Molly Clock, not Dr. Molly Clark.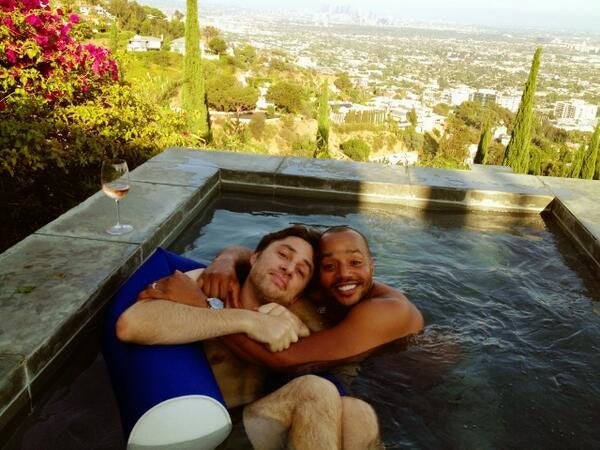 Zach Braff and Donald Faison Define Guy Love
Popular in the Community