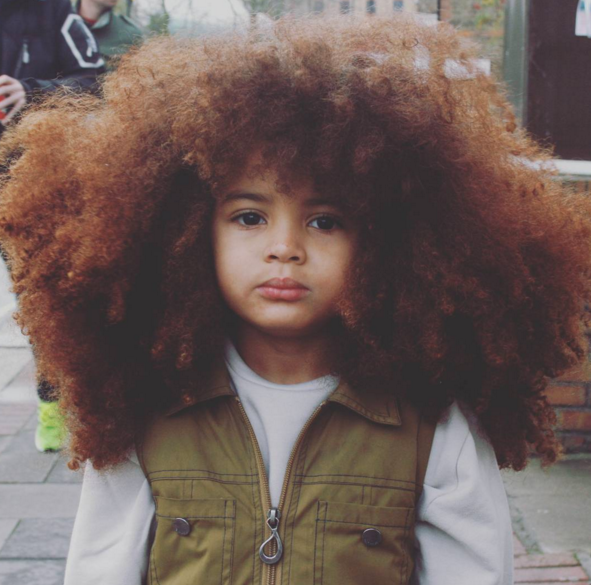 We think it's safe to say that 4-year-old Farouk James has the best head of hair we've ever seen.
The London-based tyke first garnered our attention through his amazing Instagram account (which is run by his mother, Bonnie). The feed features the kindergartner in an array of adorable outfits and of course, tons of snaps of his amazing curls.
While Farouk is a little young to manage his own mane, his mama has a wealth of knowledge when it comes to talking care of hard-to-manage hair. "My top tip for parents who have children with curly hair which is prone to dryness and knotting is to sleep on a silk or satin pillow case [to] prevent the hair from losing moisture, drying out and getting split ends," Bonnie told The Huffington Post. "My second top tip is to spritz a little Moroccan argan oil on the hair 30 minutes before washing. This will smooth out the strands by releasing the knots and avoid water absorption," she continued. Whatever this mom is doing, it seems to be working -- her son's hair looks healthy and shiny.
Check out some of our favorite snaps of Farouk below and head over to his YouTube channel to see more of this cutie.