It happens every year: the dreaded scramble for Halloween costume ideas. While some parents settle on a store-bought ensemble, others go the extra mile and create their own. Last year, the father of a little boy named Carter chose the latter.
Carter has spina bifida and uses a wheelchair, so dad created the boy's Halloween costume around the chair.
He built his son an ice cream truck complete with a back window filled with ice cream cones. On the side of the truck, he painted "Buster's Ice Cream." Carter dressed up in a crisp, white uniform.
Story continues below the photo.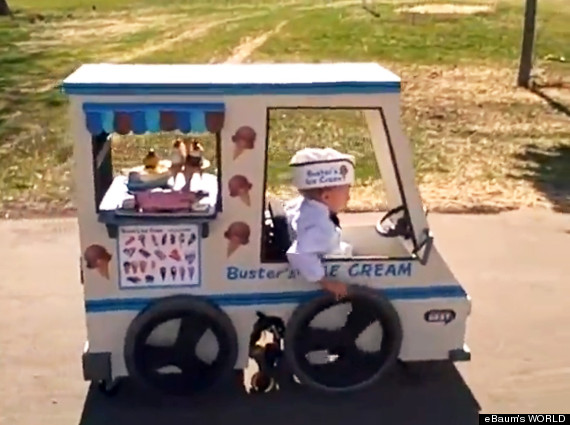 A photo of Carter's costume made waves over the weekend after being posted on the Laugh It's Free Facebook page. Nonprofit organization Special Care, Inc., a group that provides services for children with and without special needs, also picked up the photo.
The world first saw Carter last Halloween when a short video of him wearing his adorable costume went viral on YouTube. Reddit users shared the clip and praised the father for his creative idea. (The clip has since been pulled from YouTube, but you can watch it above.)
"Best. Dad. Ever. I shed a tear for this one," one Reddit user commented.
"Not only will he be going trick-or-treating, but his costume is way cooler than what the other kids will have. Win on the dad's part," said another.
"Amazing costume, dad of the year!" another user wrote.
Indeed, there's something about the pairing of the ice cream man, Halloween and straight-up inspiration that makes Carter's costume especially touching. The Christopher & Dana Reeve Foundation has a list of other great costume ideas incorporating wheelchairs, and Pinterest users have shared a variety of fun examples too.
Now, we can't wait to see what Carter's dad creates for him to dress up as this year.

Related
Before You Go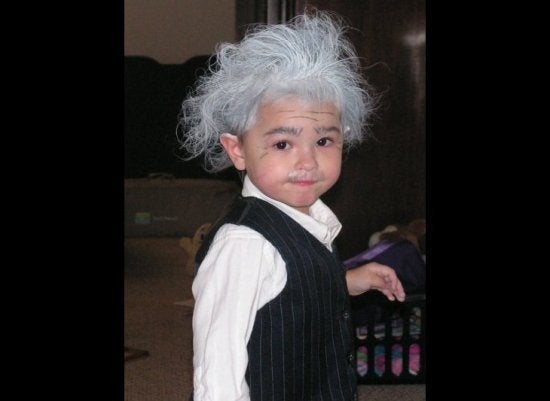 Adorable Kids In Halloween Costumes