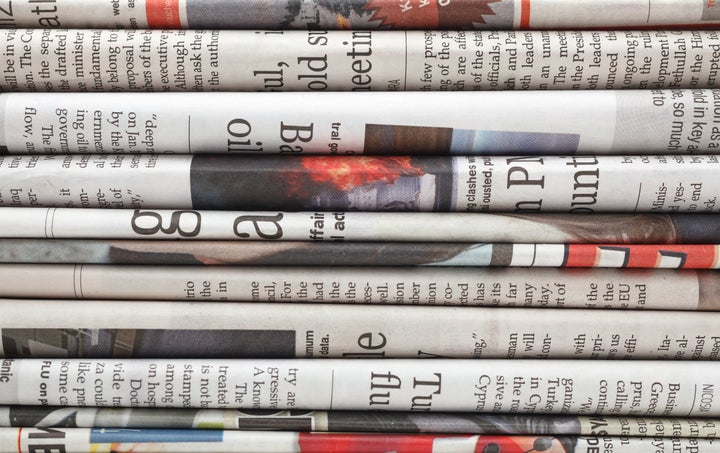 As journalists, we always appreciate a good story and we're eager to read everything we can. As the year draws to a close, we collected our favorite health journalism from 2016, including profiles we couldn't stop thinking about, injustices that needed investigation and even a love story.
Read the list, then get swept away for yourself:
By Elizabeth Rosenthal, The New York Times
When Alan Pean, then a 26-year-old student drove himself to the hospital while in the throes of a mental health emergency, he was desperately seeking help.
Instead, he was shot in the abdomen by two off-duty police officers in his hospital bed in Houston. This investigation into Pean's shooting details America's increasingly more armed hospital system, and explores the question of whether guns in hospitals protect patients ― or put them in danger.
By Jillian Keenan, Cosmopolitan
This horrifying narrative from Cosmopolitan tells one woman's infuriating story of visiting three emergency rooms before successfully accessing a rape kit. It illuminates the ways in which hospitals fail sexual assault victims through creating obstacles that are stigmatizing and logistically complicated.
By April Dembosky, NPR
As mental health professionals increasingly turn down insurance, the disparity in accessible mental healthcare grows ever wider, leaving out the very people who need it most.
By Matt Apuzzo, Sheri Fink and James Risen, The New York Times
Collaboration from three journalists brings forth a piece about the lasting mental health effects of brutal U.S. torture programs at Guantanamo Bay and secret CIA prisons is outrageous.
The shows that detainees – many of whom were later shown to be innocent –often end up with the same psychological health profiles as American prisoners of war, raising critical questions about torture and interrogation tactics.
By Spenser Mestel, Longreads
Truvada helps prevent the spread of HIV. When Spenser Mestel tries to get a prescription for the medication in Iowa City, he discovered that a medical breakthrough is just part of the equation ― making it available is more complicated than you'd think.
By Harriet Ryan, Lisa Girion and Scott Glover, Los Angeles Times
As part of a definitive investigation into the company behind OxyContin, this Los Angeles Times investigative team tackles corporate plans to prescribe OxyContin globally.
By Emily Goldberg, The Atlantic
A deep dive published in The Atlantic exposed the growing problem of children's mental health – 17 million young people meet criteria for disorders which affect the ability to learn, behave and express their emotions, but few teachers are equipped to address the issue. The story highlights some of the great programs working to fix this probl.
By Rosalind Adams, Buzzfeed
A chilling investigative report on for-profit psychiatric hospitals reveals how psychiatric wards hold down patients, bills insurers and creates profit from unwell patients.
By Melissa Hill, The New York Times
When college student Melissa Hill's boyfriend breaks her heart, she remembers a research paper she came across in her studies: When your heart hurts, pop a Tylenol.
By John Carreyou, The Wall Street Journal
Wall Street Journal's John Carreyrou broke the Theranos scandal late in 2015, but spent all of 2016 investigating and fleshing out the fraud, logistical struggles and organizational problems that were the biotech startup's downfall. No piece showcases his careful, thorough reporting more than this incredible profile of whistleblower, Tyler Shultz. Bonus: Here's the rest of his work on Theranos.
Popular in the Community