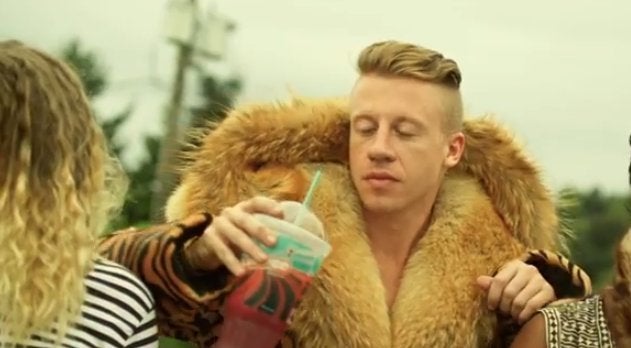 Macklemore & Ryan Lewis' "Can't Hold Us" took the best hip-hop video VMA this year, beating out the likes of Drake, A$AP Rocky, J. Cole and Kendrick Lamar.
The "Can't Hold Us" video was directed by Lewis, Jason Koenig and Jon Jon Augustavo, and the song also featured Ray Dalton. Macklemore was the most-nominated artist of the night, with eight nods.
Not everyone was a fan of the "Can't Hold Us" videos, music critic Chris Weingarten slammed the clip in a pre-awards Twitter run-down of nominees:
This year's nominees are notable because they're all relatively young and somewhat new to the scene, with Drake playing veteran to a field of artists profiting from their early studio albums. None of the genre's mainstays -- like Jay Z or Kanye -- were nominated this year.
One Direction hosted the Video Music Awards from Brooklyn's Barclays Center. This was the 30th anniversary of the awards.
Live updates from the night are available below the following gallery.