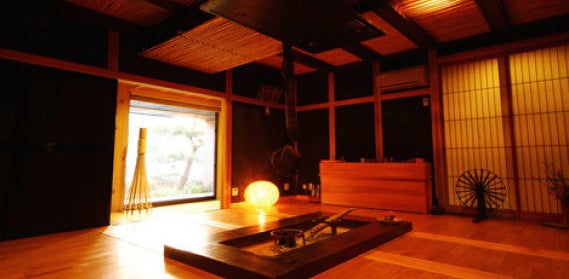 Many travelers set out on journeys in order to find peace and healing for the body and mind. One of the things that leads to true spiritual and physical relaxation, of course, is sleep.
The pursuit of quality sleep is no longer a luxury, but an indispensable component of life in Japan's minshuku (traditional-style B&B guesthouses), where you can forget the stresses of everyday life and sleep comfortably on your trip to one of the most wondrous destinations on Earth. Check out (and check in at) the best hotels for sleep in Japan:
Founded in 2007, Minshuku Takizawa is located in the Okuhida Spa Village at the foot of the Japanese Alps, a mountain range with peaks as high as 9,800 feet. A quiet place rich in natural beauty, the property heals all fatigue. The guesthouse itself is a renovation of one of Hida-Takayama's old, traditional Japanese houses, redone in a modern but still Japanese style. All nine rooms have heated floors. Guests may also use the free-flowing, open-air hot spring baths at Minshuku Takizawa for no additional cost.
At Yona-Pahale, the coasts of Shirahama stretch as far as the eye can see. It's close to Yonahamae Beach, said to be the most beautiful beach in east Asia. This property's largest rooms can house three guests at a time. Sugarcane fields spread out before you in a lush and quiet environment. At night, you can hear the sounds of owls and geckos as you fall asleep surrounded by nature. The large windows include verandas that look down upon a garden, and the rooms can also be entered via outside staircases.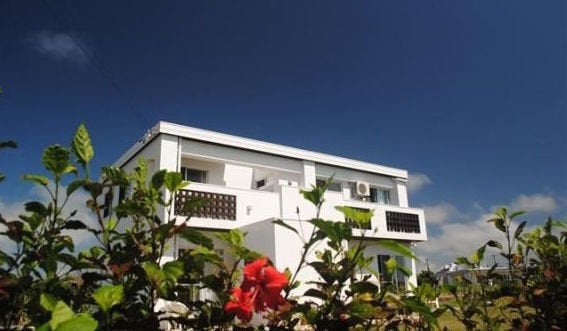 Located near Kinosaki Onsen in Hyogo Prefecture, this is a traditional yet modern building in a quiet setting. The rooms have terraced windows that stretch from floor to ceiling, and give way to pleasant breezes. Luxurious down comforters promise a peaceful rest.
Located in Noto in Ishikawa Prefecture, this spot is famous for serving fresh, local ingredients from the nearby Sea of Japan and the mountains behind it. The chef cooks lavish Italian dishes for those in the guesthouse, which features Japanese-style rooms hosting up to four guests at a time. Set on a property of about 1.6 acres, it is a good place to find peace and quiet: Futons are spread atop wooden beds, and the cypress baths are quite luxurious.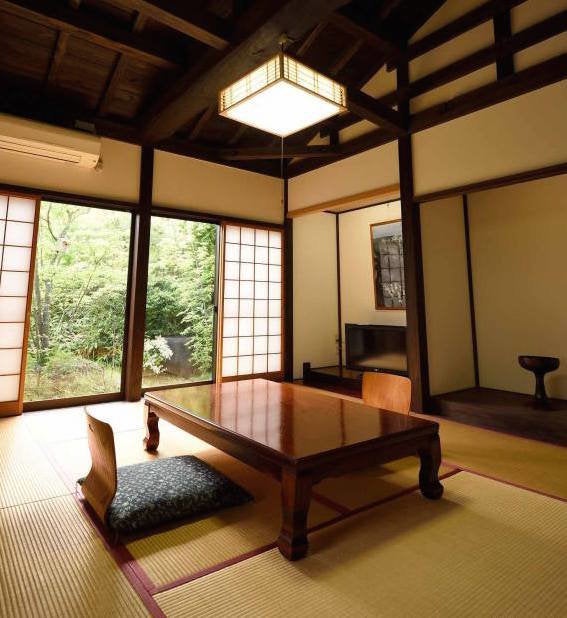 This minshuku, featuring a free-flowing hot spring spouting directly from its source, is located at Yunokami Onsen in Fukushima Prefecture. The open-air baths are next to a mountain stream, so you can fully take in the beauty of the seasons as you bathe. In the wintertime, the hot springs are used to heat the floors of the rooms.
Kyo no Koyado Kana Townhouse
This spot is located at Kyoto Saiin, which makes it convenient for getting to the major tourist destination of Arashiyama. The guesthouse hosts one person to a room and features firm mattresses and Japanese futons, topped with down comforters and high thread-count cotton sheets.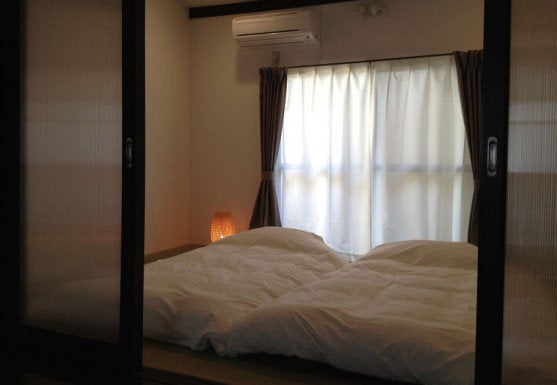 Onsen Minshuku Shucho no ie
This guesthouse is very fitting as a starting point for sightseeing at Shiretoko National Park, which UNESCO includes on its World Heritage List. While surrounded by mother nature, you can take a leisurely bath in a 100 percent natural, free-flowing hot spring. There are 15 rooms, the largest of which has 10 sleeping mats and provides a comfortable space to relax. Japanese-style rooms include both down and cotton futons. Western-style rooms are also available.
This post first appeared on HuffPost Japan. It has been translated into English and edited for clarity.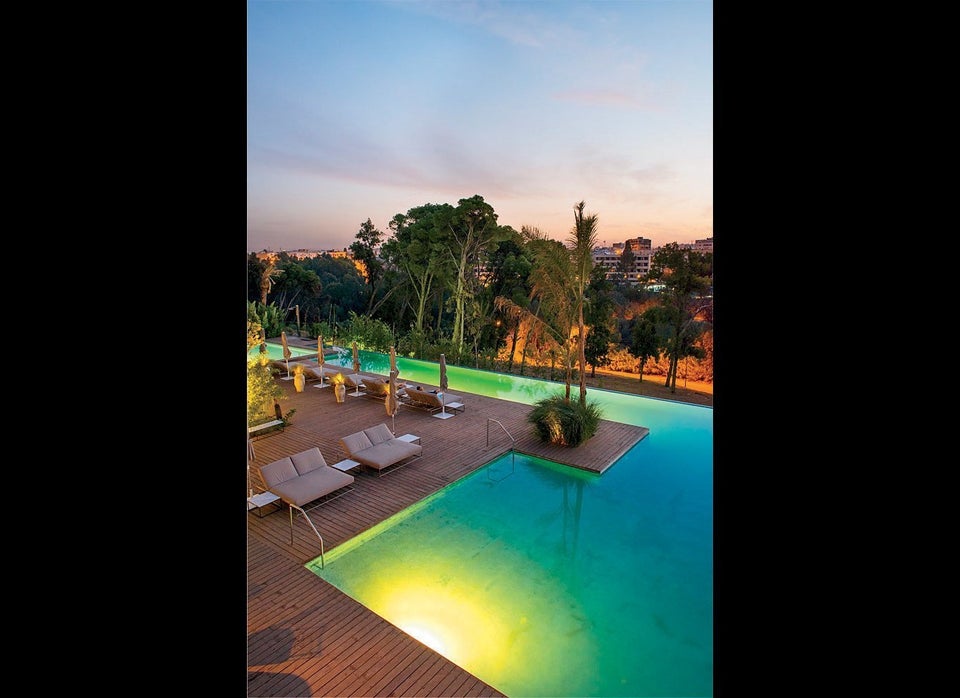 Best Places To Travel In 2015