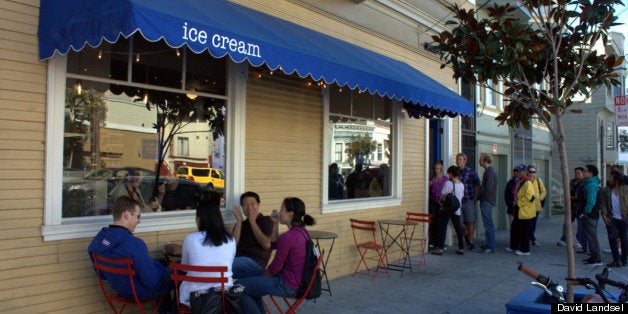 Ours is a country that knows great ice cream. The legends are legion, from Toscanini's in Cambridge to Tillamook's on the Oregon coast. Over the past decade, however, a new breed of ice cream maker has emerged, changing the way many of us think about -- and eat -- the sweet stuff. Sharing a renewed passion for ingredients, an obsession with experimentation and a fierce dedication to technique, these recent arrivals are truly raising the bar on American ice cream. No matter how much you've eaten, or how much you think you know about where the best is to be found, to see and understand ice cream's present and future, it's essential that you pop into one -- or all -- of these nine tasty shops at some point, preferably soon.
Jeni's Columbus, OH
Some people will tell you that Jeni Britton Bauer and her crew make the very best ice cream in the country. Others will say that's not true. People in the first camp have generally eaten a lot of this terrific ice cream, which marries the very best in technique with tip-top ingredients. Then there are the others, who generally have not tried Jeni's ice creams, but insist anyway on weighing in. Don't be one of those people -- get yourself to one of Jeni's scoop shops (you'll find them in Columbus, the Cleveland area, Nashville and soon, Atlanta) and start sampling. Flavors here really run the gamut, from girly wildberry lavender to macho whiskey pecan, but start with the salty caramel, an instant classic.
Salt & Straw Portland, OR
This brash young upstart in Portland - it debuted in 2011 - is raising the bar once again on the already-advanced West Coast ice cream scene, taking the local/seasonal ingredients model and applying it to a truly seriously unique set of flavors. There's strawberry cilantro lime cheesecake. (That's one flavor, by the way) Or how about chocolate blueberry Rice Krispie treats. One recent flavor, no joke: Bone marrow with smoked cherries. Of course, owner Kim Malek and her cousin Tyler (the ice cream maker) know how to keep it nice and simple, too - the gentle Arbequina olive oil flavor's a winner. If you can't get to Portland and are in Los Angeles, Salt & Straw is now being scooped at Joan's on Third, a gourmet market and restaurant near the Beverly Center.
Bi-Rite Creamery San Francisco
So much has happened to ice cream since 2006, when this trend-setting small-batcher (and salted caramel evangelist) debuted, that Bi-Rite now feels almost old school. Unique flavors, they've been at that for ages -- balsamic strawberry is now a firm summer favorite at their two local shops. They nailed the necessity of superior milk early on as well, as the first around to source their (organic) milk from Straus Family Creamery, a California foodie favorite. An on-premises bakery supplies peanut brittle, snickerdoodles and other good stuff that goes into some of their most popular flavors. Not to be neglected is their ever-changing soft-serve menu, one of the greatest in fifty states -- how does a smooth twist of roasted banana and peanut butter sound?
Mount Desert Island Ice Cream Maine
New Englanders were eating very good ice cream at a time when parts of this country that now fancy themselves experts had barely mastered indoor plumbing. For a new shop to make waves here - and in a place where ice cream-obsessed Bostonians are known to vacation, yet - takes a love of heavy lifting, but Linda Parker went for it in 2005 and hasn't looked back yet. The shop, located at the center of picturesque Bar Harbor, is the sort of place you might brush off as just one more tourist trap - do not do this. Not only is the ice cream technically top-notch, the flavors are whimsical, but possessing that instant-classic feel. The locally-brewed stout beer and fudge flavor is a must. There's an additional location in town, plus another in Portland.
Sweet Rose Creamery Santa Monica, Calif.
Looks-wise, this sliver of a shop in the stylish Brentwood Country Mart might easily be cast in a movie -- perhaps a romanticized retelling of your ideal American childhood. But no matter how good that childhood actually was, the ice cream probably lagged behind what pastry chef Shiho Yoshikawa whips up. Small-batch flavors here are seasonally appropriate, using organic milk and local ingredients pulled from Santa Monica's famed Wednesday farmers market. Toppings and mix-ins are made in-house, technique is spot on and most flavors rotate out monthly, in order to keep you coming back for more. Not that you'll need an invitation.
Blue Marble New York
New York is very much into goofing around with ice cream tradition lately - the wacky soft-serve flavors at Momofuku Milk Bar and the Mr. Softee-goes-sorta-gourmet at Big Gay Ice Cream are among most talked about in the city. When you're ready to get serious, however, you head to one of Blue Marble's scoop shops for classically creamy ice creams made from organic milk and other local ingredients. A visit here is a good reminder that sometimes, a simple scoop of strawberry - no bells, no whistles, no funny business - is all that's required.
Humphry Slocombe San Francisco
It is not immediately apparent, when you walk past this average-looking Mission District parlor, that you are in the presence of greatness. But when it comes to a study of the evolution of American ice cream, this incorrigibly experimental shop is almost in a category by itself. Don't come in here looking for classic tastes and old-fashioned fun times down at the soda shop. You can find all that elsewhere. If you're ready to get weird, though, hop in line and try the likes of strawberry sorbet zipped up with tingly Szechuan peppercorns, or creamy peanut butter curry, or kumquat poppyseed -- maybe even prosciutto, if they've got it.
Bluebird Microcreamery Seattle
There is plenty of good ice cream in Seattle. Bluebird does it better. One of the few scoop shops - if not the only one - where you can order a pitcher of draft beer along with your ice cream (if you like, have them scoop some into a beer for an adult-style float), don't be fooled by the café setting; these guys are serious about their core mission. The chocolate pudding flavor is outstanding, so is smoky-sweet maple hickory. For a true taste of the Northwest, sample the Marionberry. Try everything, really.
Fat Cat Creamery Houston
This sweet addition to the city's fast-growing food scene hits all the right notes for a modern ice cream shop - ingredients are local and good and natural, the ice cream goes into recyclable paper containers and is sold at all the best places. As of this month, husband-and-wife team Jarvis and Sarah Johnston are hanging their own shingle in The Heights neighborhood, where they'll scoop up their very good original flavors - Mexican Vanilla, Milk Chocolate Stout and Strawberry Buttermilk - plus some adventurous seasonal entries.
Other stories you might like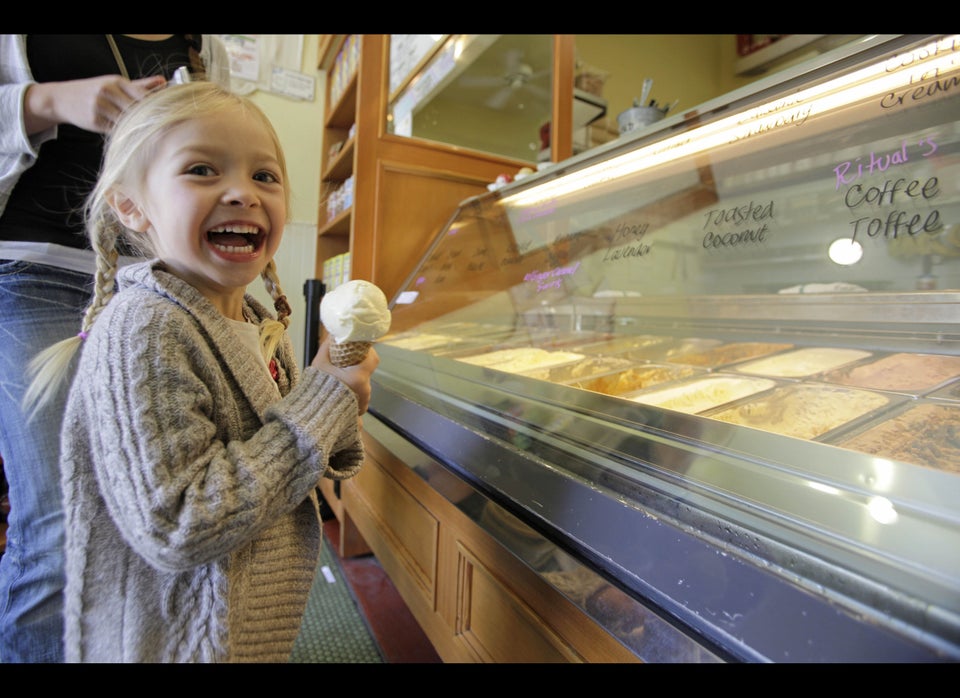 The new classics
Related