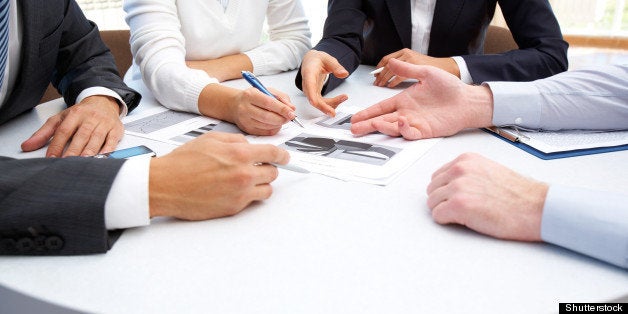 Sixty -- is it really the new 40? It certainly doesn't hurt to think so, especially if it makes us feel better about ourselves and the world around us. Thinking young may also keep some of us in the workforce longer.
And Americans are pushing back the date of retirement -- because they enjoy working or need the income. Recent employment data from the Bureau of Labor Statistics show that about 55 percent of people aged 60-64 are in the labor force, up from less than 44 percent in 1985.
Still, health problems at older ages remain a significant factor pushing people into retirement, often before they are ready to go. Many people could continue working and contributing to their employers and the economy, but they may want or need to do so on different terms and in different ways that require some adjustments on the part of employers.
That might mean a shift to less stressful work, fewer hours, more flexible work schedules, perhaps. Job modifications could facilitate the continued employment of workers with physical limitations, not all of whom will be older. In fact, workplace flexibility and job modifications can benefit workers of all ages and types -- student employees, young parents, middle-aged children caring for frail parents and pre-retirees among them.
Some employers, particularly those experiencing labor and skills shortages, have been in the forefront of implementing practices and policies that help them attract and retain older workers and enhance the performance and productivity of those workers. Since 2001, AARP has been recognizing some of the best of them with its Best Employers for Workers Over 50 Awards.
It is no accident that employers in the health care industry have been disproportionately represented among the winners. Health care is a demanding occupation, and workers can burn out at relatively young ages. Yet population aging and now the Affordable Care Act mean growing demand for workers in that industry. With job redesign, rescheduling and shifts to less physically exhausting tasks, among other practices, progressive health care providers have made continued employment more appealing to their employees. Employers retain their most experienced workers longer, and those workers continue to earn, save, care for patients and mentor younger colleagues.
2013 winner Bon Secours Richmond Health System, a Best Employer since 2003, allows employees with medical limitations to work part time. Workers who need to shift to less demanding work are offered job reassignments, and employees with vision problems have access to larger computer equipment and software.
Scripps Health, San Diego, another perennial winner, offers flextime, job sharing, telecommuting and other alternative work arrangements to employees working 16 or more hours per week. All Scripps employees have the option of participating in a formal phased retirement program -- a relatively rare benefit in today's workforce. Boston's Massachusetts General Hospital makes ergonomic accommodations to employee work areas when needed.
Employers aren't doing all this because it's a nice thing to do; they are doing it because they want to retain workers, older ones among them. As Americans work longer and as more employers accommodate these workers because they need them and want their expertise, we can expect to see even more people working at 60 and beyond. That's part of what the new 60 is all about.
Employment Update for June: Stronger-than-expected overall employment growth in June (195,000) did not translate into a lower unemployment rate or more employment for the older workforce. At 5.3 percent, the June 2013 unemployment rate for those 55 and older was unchanged from May, although lower than the 6.1 percent a year earlier. The proportion with jobs also remained unchanged.
PHOTO GALLERY
Top 50 Best Places For Boomers To Work
Calling all HuffPost superfans!
Sign up for membership to become a founding member and help shape HuffPost's next chapter