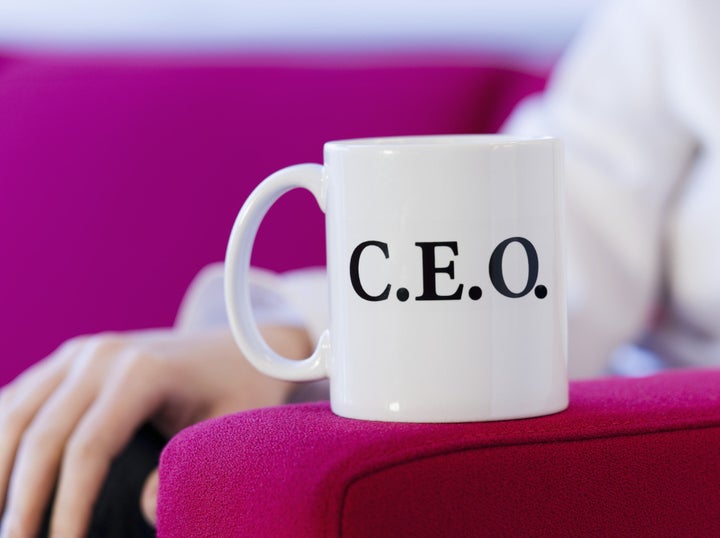 I'd like to banish the widely held myth that women are uncomfortable with power, that we aren't in touch with our power or don't like wielding our power. These statements are not true, and they damage the credibility of women.
I do believe it's true that women give away their power. But first women have to have power in order to give it away.
I also believe it's true that women don't like to publicly acknowledge their power. They don't tell other people that they enjoy having power, and they brush off compliments about the power they demonstrate. It's likely that they do this because they still face criticism in social and business situations if they admit to enjoying the feeling of power. It is still not safe for women to see their power as a gift.
Yet it is not possible to feel uncomfortable expressing something you don't have. So women have to have power in order to feel uncomfortable talking about it.
The truth is, when it comes to feeling powerful, women are not only comfortable with it, they like it. We like feeling in control and don't like it when others try to take that control away. We like being listened to and accept compliments about our wit, if not our intelligence. We like doing important work and feeling that our work is significant.
And contrary to the endless articles that claim that women are responsible for the lack of leadership positions they hold because they don't raise their hands, look who raises their hands in school. Girls are taught early on to raise their hands. Then as adults, many volunteer for tough assignments and leadership roles.
Yes, women prefer to be asked to step into leadership positions, but unless the woman is a full-fledged introvert, she will take on more responsibilities than she can handle and only turn down leadership positions when she just doesn't have a drop of energy left to spare.
So why do so many people keep telling women, "Step into your power"? Because women have a hard time saying, "I am powerful," even though they like the feeling. They blush when people say they intimidate others, saying, "Who me? How could I threaten anyone?" Then they feel bad that these people think they are unapproachable, though they really don't have time to help everyone.
Therefore, if you are a woman, the question is not, "What will it take for you to enjoy your power?" The questions are:
What will it take for you to admit that you have talents, skills and wisdom that people admire and recognize?
What will it take for you to feel pride for the effect you have on others?
What will it take for you to appreciate being put on a pedestal because you are a model for others to follow?
Are you afraid people will negatively judge you?
They already do if they think you are uncomfortable with power. Are you afraid you will lose friends if you stand proudly in your power? You might lose friends who are envious of you but gain those who love your show of confidence. Are you afraid that you will be given too much power to handle? You won't know what you can handle until you try it.
You like feeling powerful. Yet you give it away by not letting others know you like it.
What small steps can you take today to test whether your assumptions about the bad effects of showing your power are true? If you can prove to your brain that you will be admired more than criticized, that you will gain supportive friends to replace the ones you lose, and that you can handle the increasing responsibilities given to you (especially if you know how to powerfully ask for help), then your beliefs about your power will change.
What little things can you do today to begin to convince your brain that publicly acknowledging your power is good?
Experiment with showing people that you appreciate the power you've earned. Then maybe people will quit perpetuating the myth that women don't like power. Maybe male leaders will quit saying that women don't want power. Maybe the people who write articles and blogs will quit telling you to stop being so wimpy.
You've got the power. When you let people know that you enjoy your impact, then you are gracefully flaunting it. Is there anything wrong with that?