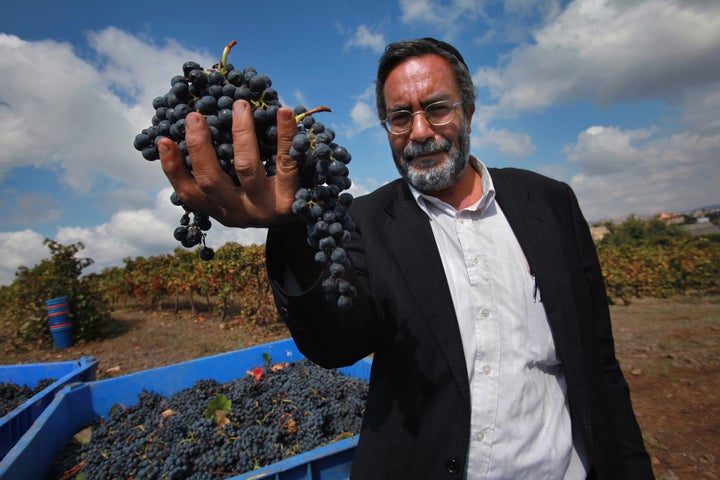 Everyone loves a symbolic glass of Manischewitz during the High Holy Days, but it's rarely the wine of choice for an entire celebratory dinner. It could be time for this to change, however, thanks to a winemaking revolution in Israel and an abundance of quality kosher wines that are now available.
What Makes Wine Kosher?
At its core, kosher winemaking is identical to traditional winemaking. The key difference is that the entire procedure, both in the vineyards and in the winery, must be overseen and certified by an authorized rabbi. Smaller accommodations must be made along the way, such as only using kosher yeasts for fermentation and not operating the winery on a Saturday (in honor of Shabbat) or holidays, but the framework remains consistent.
There are two types of kosher wine: mevushal, which is flash-pasteurized so non-Jewish people can handle the bottle, and non-mevushal, which doesn't include this extra step. There is a lot of debate about the quality of mevushal wines. There have been serious advancements in the process, but some winemakers believe the heat harms a wine's flavors; therefore, winemakers focused on crafting higher-end cuvées avoid this practice and follow the traditional winemaking blueprint.
Israel's History Paved The Way For A Wine Boom
Kosher wine is made all over the world but Israel is the epicenter of production. There's evidence of a 5,000-year history of winemaking in the country, and several vineyards have long grown grapes that were sold off to major companies or made into bulk wine. A true Israeli wine industry is a fairly recent development, however.
"In 1998, my family's winery was the third boutique Israeli winery," said winemaker and educator Roni Saslove. "Today there are about 350 and with every sneeze, a new one appears."
As an up-and-coming generation takes over family vineyards, many have spent time abroad studying viticulture and are bringing new ideas and a new energy to their homeland. This often means turning their focus to making their own wines rather than just growing and selling grapes.
"They fell in love with their grapes," Saslove said.
A viticulture and enology degree introduced last year at Hebrew University also shows Israel is making an investment in this growing industry.
Plus, word has gotten out about Israel's winemaking potential.
"Though we are a small country, we have the geographical and climate diversity of a big country," said Victor Schoenfeld, head winemaker at Yarden's Golan Heights Winery.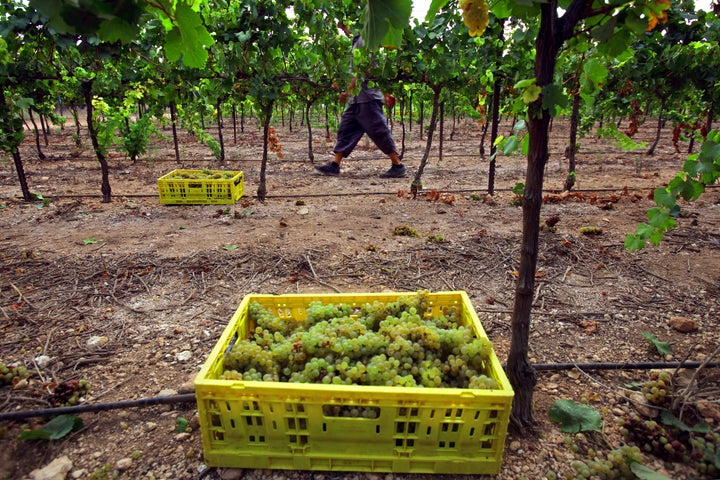 Legendary winemaker Zelma Long — whose career spans 43 years and 10 countries — agreed. The range of soils and climates is a veritable playground for winemakers.
"[Israel has] amazing landscape that created a variety of terroirs suited for Mediterranean and European grape varietals," said Long, who consulted with Yarden for 13 years and partnered with Schoenfeld to create a high-end Cabernet Sauvignon.
In about a 30-mile span, she said, the elevation goes from about 2,000 feet, where the cool climate is ideal for growing grapes like Pinot Noir and Chardonnay, to below sea level, where fruits like mangoes tend to flourish.
The country's emphasis on technological innovation ― which dates back to drip irrigation, a common farming technique developed in Israel ― is also influencing winemaking. New investments in research and equipment are helping winemakers improve their farming practices and the quality of the fruit; Schoenfeld, for example, uses soil analysis to determine where to plant certain grape varieties.
Looking Ahead
Yarden is spearheading several sustainability initiatives and is researching pesticide alternatives, water conservation and solar and wind energy.
The folks at Yarden's Golan Heights winery became so passionate about their work that they wanted to develop guidelines for sustainability that could be followed by others in the industry, many of whom are already naturally farming in an environmentally responsible manner.
However, a serendipitous meeting with environmentalist and author Cliff Ohmart resulted in Yarden's Golan Heights winery becoming the first outside the U.S. to be accredited by Lodi Rules, a rigorous, third-party certification.
"Our goal is now to have Lodi Rules become the Israeli standard for vineyard sustainability," Schoenfeld said, adding that he plans to present the program to other winemakers once harvest concludes.
Some Must-Try Kosher Wines
The caliber of kosher wines available means wine doesn't need to be an afterthought at the holiday table. As wineries continue to invest in new technology and sustainability practices, Israel is making a strong case for looking beyond the kosher label and considering the country to be a wine region in its own right.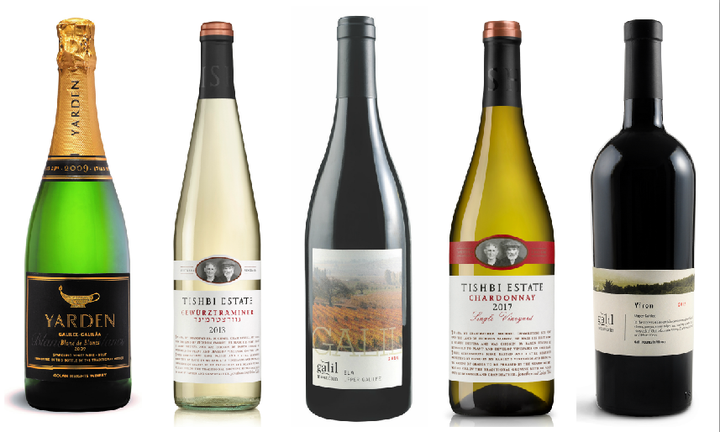 Galil Mountain, ELA, 2014; $21.99
An unusual blend of Italian and French grapes shows the rogue spirit of the region's winemakers. Red cherry, raspberry and a savory tar note swirl together in the glass.
Special-occasion pick
Golan Heights Winery, Yarden Merlot Odem Vineyard, 2014; $109.99
This super-limited bottling is the next stage of Yarden's sustainability missive; made entirely from organically grown grapes, it shows concentrated, brooding blackberry and plum and velvety tannins.
Before You Go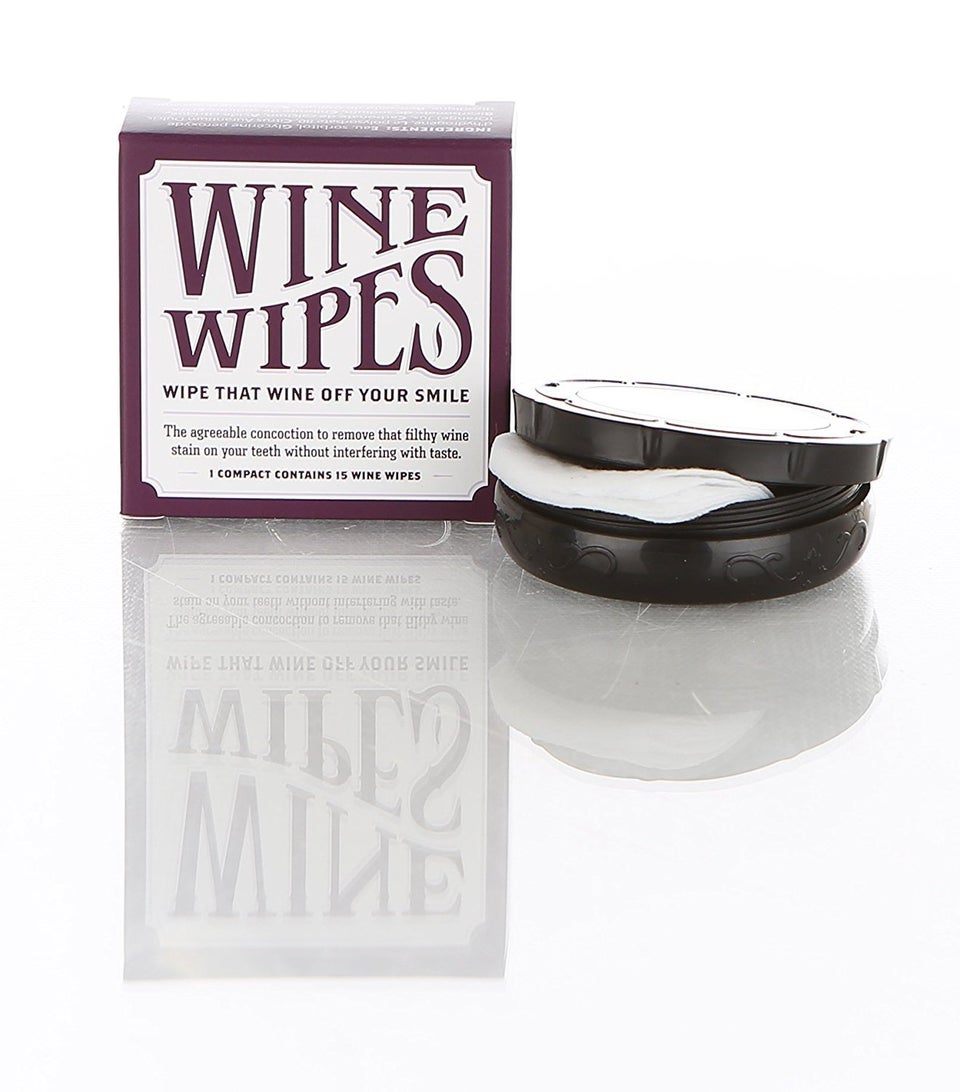 Gifts For Wine Lovers